Since the outbreak of Covid-19, scanning QR codes have become the norm to us all, from track and trace to ordering a meal at your table. A QR code is an abbreviated term for Quick Response code – they can retain a large amount of information, which can be accessed within seconds on a smartphone.
QR codes are not a new invention. Mather & Co have used them in many of our projects. At the National Paralympic Heritage Centre exhibition and regional shows QR codes were used to create a barrier-free exhibition so that visitors who had a disability, such as Tetraplegia, could access the content that was on panels – which may have been difficult for them to see due to their disability. Visitors can scan the QR code via iPads, which are fixed in a specific position on the wheelchairs so that it scans the QR code with ease, without the visitor having to move.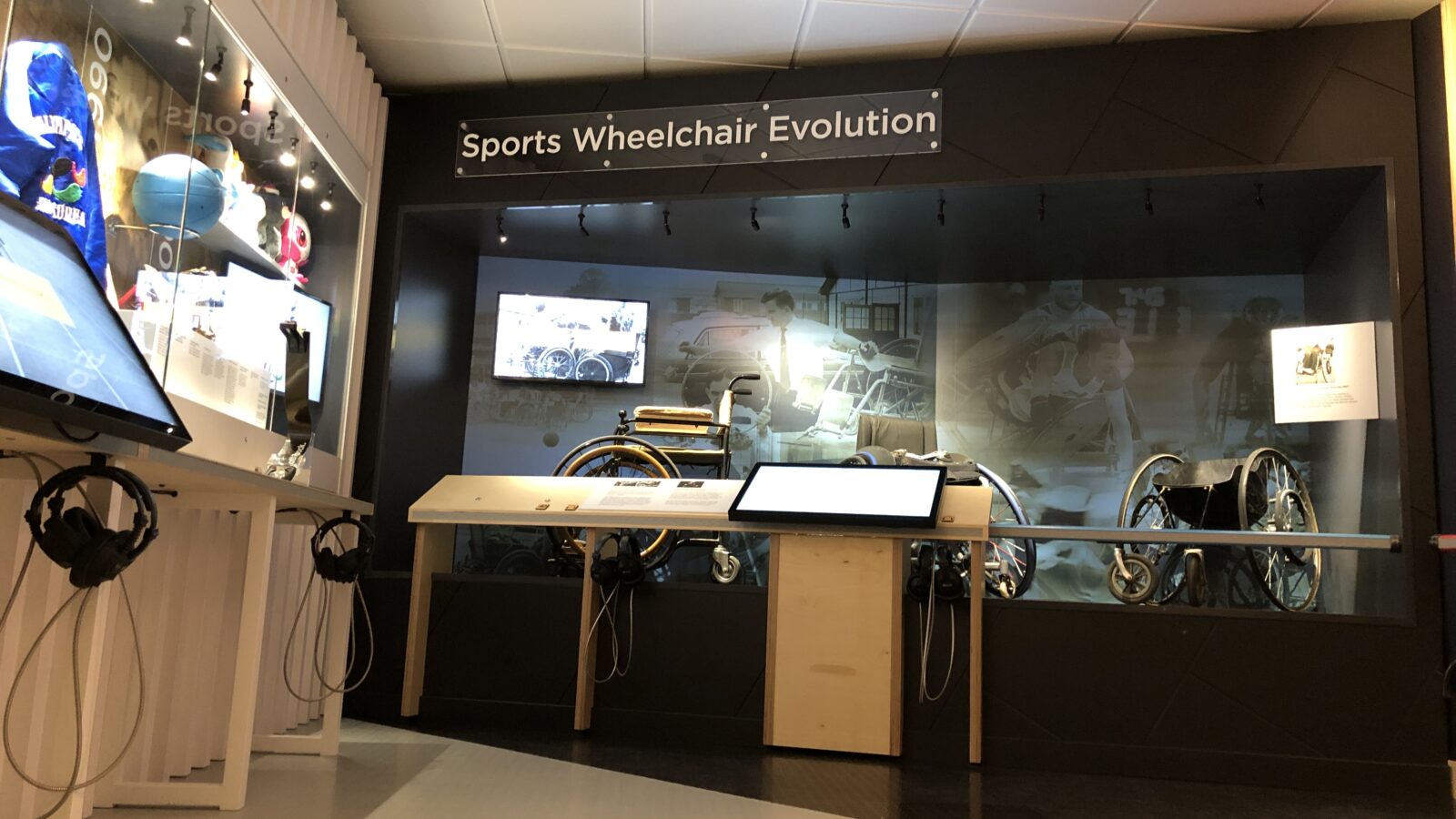 They also offer a way of delivering more layered information and easy translation services for our visitors. A project we are currently working on at Ipswich Museum is exploring the ways QR codes can deliver more rounded storylines and community language provision as part of their decolonising ethos.
There are also challenges to using QR codes. They aren't the most visually appealing additions to the gallery walls – especially in a museum which is supposed to be a visual or immersive experience. A solution to this could be looking at different ways to display the codes. And you could potentially be aliening older audiences who aren't so familiar with technology or who don't own a smartphone, so having the right balance of real-life content and QR codes is vital to making them work effectively.
So perhaps in the future we will see QR codes appearing more often in our public spaces. One thing is for sure, everyone now knows how to use them.
If you would like to discuss how Mather & Co can help you, contact us.