Mather & Co has completed the design of some of the most successful exhibitions, visitor attractions, tours and museums in the world since 1995. With 25 years of experience in creating world-class attractions across the world, their work consistently features new and innovative ways to tell stories, engage visitors and attract new audiences. Examples of Mather & Co's high standards can be seen at attractions such as Downton Abbey: The Exhibition; The Ultimate Lap at the Silverstone Experience; The Royal Mint Experience; and The R&A World of Golf Museum in St Andrews.
Mather & Co will bring creativity, experience and innovation to the transformation of Inverness Castle and the development of the 'Spirit of the Highlands' project. Their approach will consider the whole experience of the visitor, including what people see and interact with before, during and after their visit, to make sure that everyone who visits the castle has an incredible time and can't wait to return.
"We are excited to get started by creating a first class attraction - showcasing the rich heritage of the Highlands and the Castle itself."
Chris Mather, CEO, Mather & Co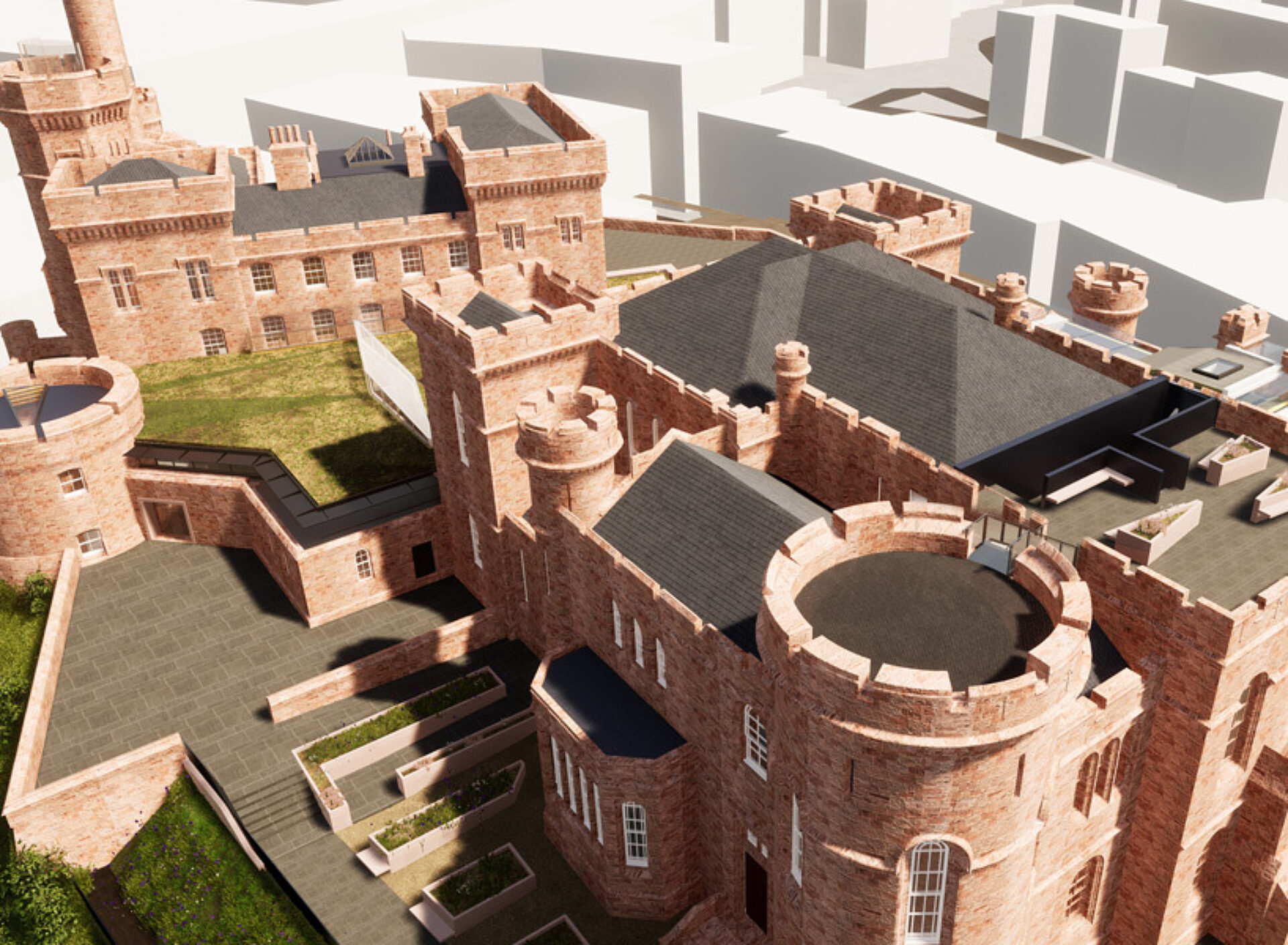 Celebrating and interpreting the 'Spirit of the Highlands' in 100 Stories will be the core theme of the visitor experience. The tender invited the successful company to develop and explore this theme in imaginative and unexpected ways, encouraging people to visit other locations around the Highlands.

High Life Highland is the managing agent for The Highland Council in the project to transform Inverness Castle into a visitor attraction for the Highlands.
The transformation of Inverness Castle is supported by £15 million Scottish Government and £3 million UK Government investment through the Inverness and Highland city region deal. It will create a gateway for Highland tourism, contributing to reinvigoration of tourism across the area and providing much needed investment for the industry to aid the recovery from the effects of the Covid-19 pandemic. The project will support economic growth throughout the Highland area, creating a sustainable, viable and "must-see" attraction that will celebrate the spirit of the Highlands.
The Inverness and Highland City Region deal is a joint initiative supported by up to £315m investment from the UK and Scottish governments, The Highland Council, Highlands and Islands Enterprise and University of the Highlands and Islands, aimed at stimulating sustainable regional economic growth.
"The appointment of Mather & Co as exhibition designers for the project is an important step in the transformation of Inverness Castle."
Fergus Ewing MSP, co-chair of the Inverness Castle Delivery Group