Silverstone Interactive Museum has unveiled a new temporary exhibition 'British Racing Motors – The Team that Beat the World'. The exhibition is located inside the interactive museum – which opened to the public back in 2019, and was designed by Mather & Co.
The exhibition is the cornerstone of British Motor Racing's 60th anniversary celebrations of winning both the driver's and constructor's championships – a remarkable moment in motorsport history.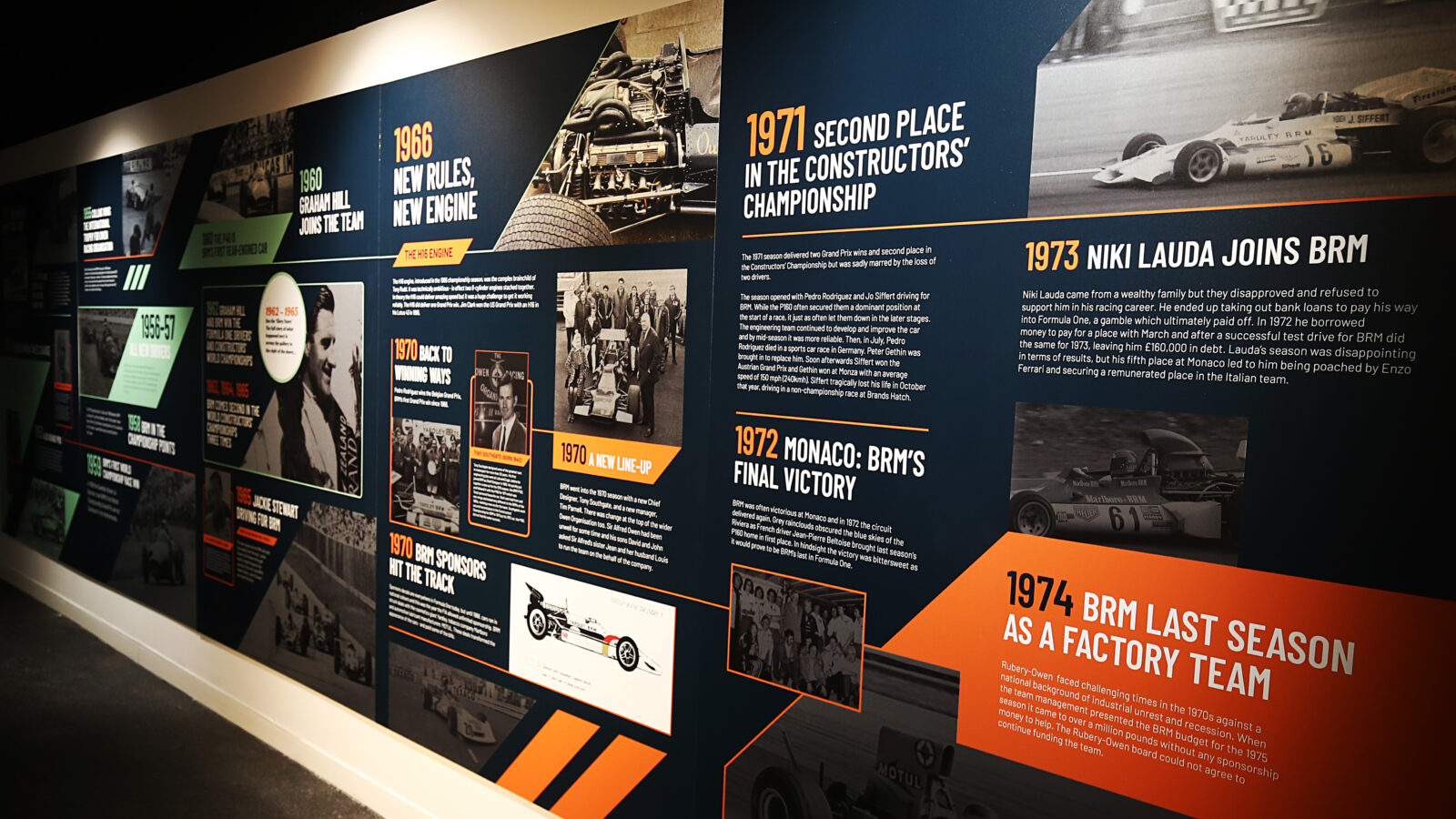 The exhibition tells the story of the journey of the dedicated team from Bourne, who were at the forefront of engineering innovations in Formula One from 1945 to 1974 and shines a light on the year Graham Hill won the 1962 Formula One World Championship for British Racing Motors 60 years ago.
Mather & Co were responsible for the design of the exhibition and the graphic design. Visitors can view a detailed timeline displaying the history of British Racing Motors. One of the graphic panels highlights the iconic 1962 Formula One season, showcasing each race throughout the season.
The exhibition is open until 31st October 2022.
"We hope to introduce BRM's special place in the history of motorsport to a new audience."
Paul Owen, British Racing Motors