Manchester Metropolitan University
We are currently working with third year students on the Interior Design course at Manchester Metropolitan University. As part of their course this year, Mather & Co have set a live brief, using the Pankhurst Centre as the site for the students' design proposals! We are working alongside the University lecturers to teach the interior design students what it's like working with storytelling, exhibitions, and experiences – including real life issues that crop up in the design industry. Throughout the project, we will be present at the university to provide feedback to students, and we will also attend the final design exhibition later this year.
In addition to our engagement with third-year students, we are offering valuable placement opportunities to second-year students from Interior Design, Product Design, and Graphic Design courses.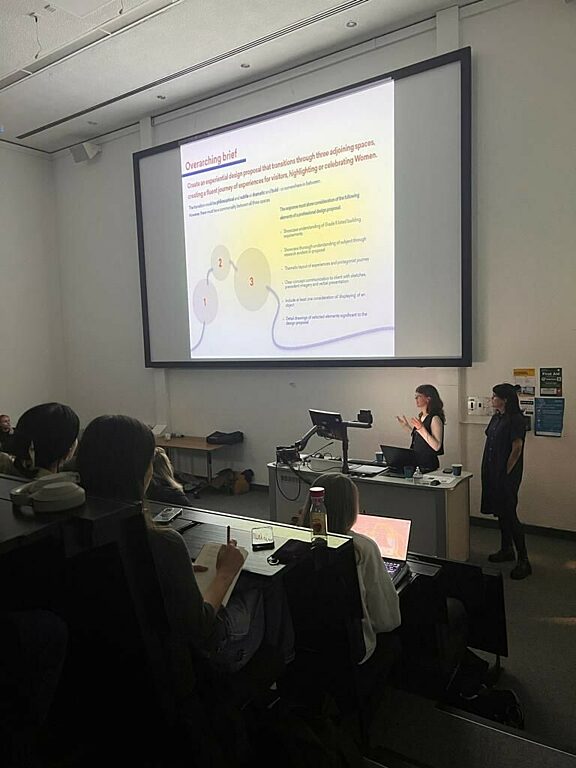 BW3 Group Member
Mather & Co are proud members of the BW3 Group, BW3 aims to deliver innovative programmes, activities, and events to support positive change in the Wythenshawe area. Our involvement includes assisting students with schoolwork, providing work experience placements, and helping with community development events. One of the upcoming events is 'Numbers at Work', which is a workshop activity to demonstrate how math's and problem solving is used every day in the workplace. We are volunteering as a mentor to help school children aged 10 and 11, to solve the math's based real-life tasks!
Creative Connect
In October, we hosted 'Creative Connect', a career event for local students to get insights from inspiring speakers from various creative industries. From project managers to architects, graphics designs and more, each shared their unique career journeys and imparting valuable insights – with laughs along the way! The event was a success, and the feedback has been so positive – we can't wait to organise the next one!
Let's continue to nurture talent and contribute to the growth of the aspiring designers and creatives!