Admittedly, not everyone that purchases a ticket to visit it will be a super-fan, but it was important to Mather & Co to stick as closely as possible to the TV series in terms of recreating rooms within the house. Authenticity and attention to detail are paramount.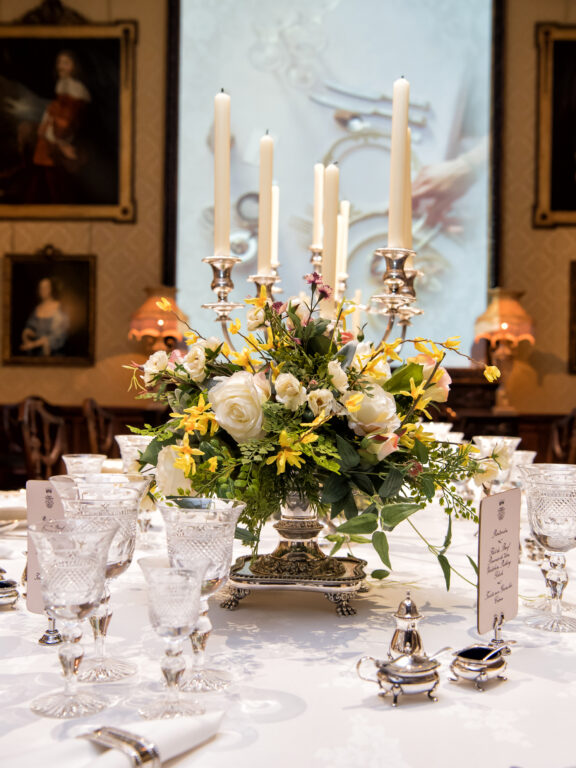 The exhibition has recreated sets for the downstairs servants' quarter including the servants' hall, Mrs Patmore's kitchen, the servants' staircase and Mr Carson's pantry as well as a section of Lady Mary's bedroom. All of them without exception have been designed from the original set drawings used to build the TV sets in Ealing Studios. Working closely alongside the Downton Abbey design team, production designer and set decorators helped deliver the authenticity required.
An extra challenge presented itself because the TV show was filmed at Highclere Castle in Berkshire, UK. The exhibits that Mather & Co designed had to replicate parts of the castle that were used in show - some upstairs rooms have been recreated for the exhibition, some digitally, some physically from photos and Downton series footage. Props and set dressing were purchased in the UK from antiques markets and suppliers, including jelly moulds for Mrs Patmore's kitchen, lighting sconces and even a working piano, all be it slightly out of tune!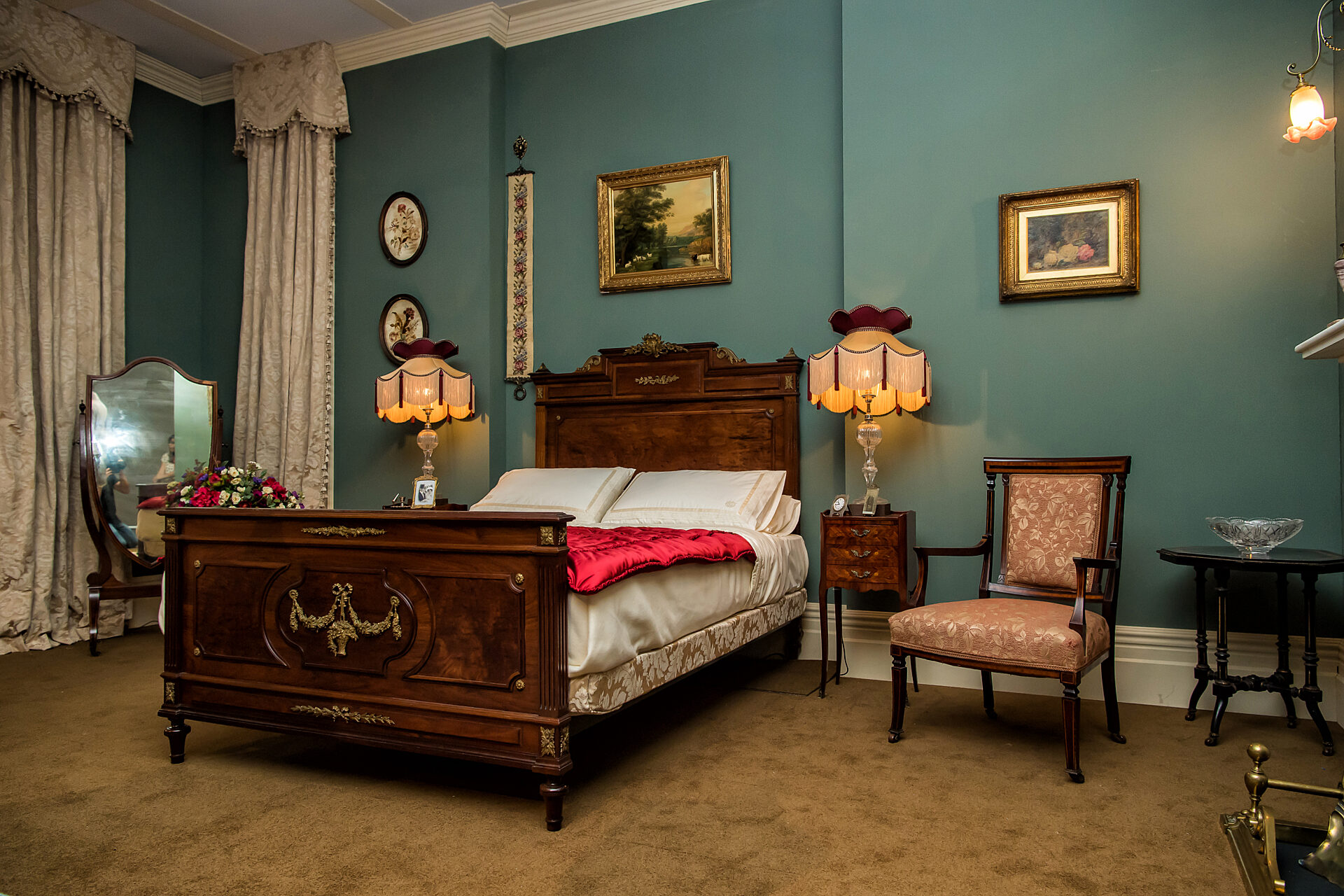 Many of the large furniture pieces in Downton Abbey are valuable antiques and one off pieces. These proved a challenge to source, as duplicates are not readily available. Some large pieces were recreated from scratch; a computer-generated model was created from image sources that were then used to replicate the furniture. Scenic painting was essential to recreate some of the period pieces from the Edwardian rooms of Downton Abbey. Highly decorative period pieces such as the fireplace and picture frames in the dining room were recreated with a jigsaw of standard British mouldings that were grouped and layered to recreate the handcrafted originals. A skilled team of scenic painters then painted the pieces in order to age them to look like the original antiques.
No stone has been left unturned in the design of the sets so that visitors are completely immersed in the exhibition and feel as though they are walking through the rooms of the house. The sets bring to life the story and deliver a brand experience that will not disappoint fans of the show.
If you'd like further information please contact Kim Kherlopian at Mather & Co kim@matherandco.com