Mather & Co is a leading design consultancy, specialising in museum, leisure, retail, and entertainment experiences. Established over 25 years ago, the multidisciplinary consultancy is based in Cheshire, England. Their work portfolio includes Shrewsbury Flaxmill Maltings, Gretna Green Experience, Wimbledon Lawn Tennis Museum, R&A World Golf Museum, Silverstone Interactive Museum, The Olympic Museum, Coronation Street: The Tour, Downton Abbey: The Exhibition, and The Royal Mint Experience.
Grant Leisure is a global leader in the strategic planning and implementation of visitor attractions and resort destinations. Grant Leisure was founded on a vision for superior design and operation – striving for their projects to stay ahead of the industry curve by leaving lasting impressions that exceed expectations.
"Grant Leisure are our go-to resource when our projects and clients need a dose of reality."
Chris Mather, CEO, Mather & Co
Both companies have worked on various proposals and completed attractions across the world, including Downton Abbey: The Exhibition and The Rose Bowl Stadium Experience.
Downton Abbey: The Exhibition
Mather & Co and Grant Leisure worked with NBCUniversal and Emmy-winning writer Julian Fellowes to create a Downton Abbey exhibition for the internationally acclaimed TV programme Downton Abbey. The exhibition was designed to appeal to fans of the show and has toured across the world, including Singapore, New York, Boston, and Chicago.
Mather & Co is responsible for the design of the exhibition and Grant Leisure were involved in the initial concept development of the project – conducting market research and operational feasibility. The exhibition was voted in the top 10 pop culture exhibitions in the world.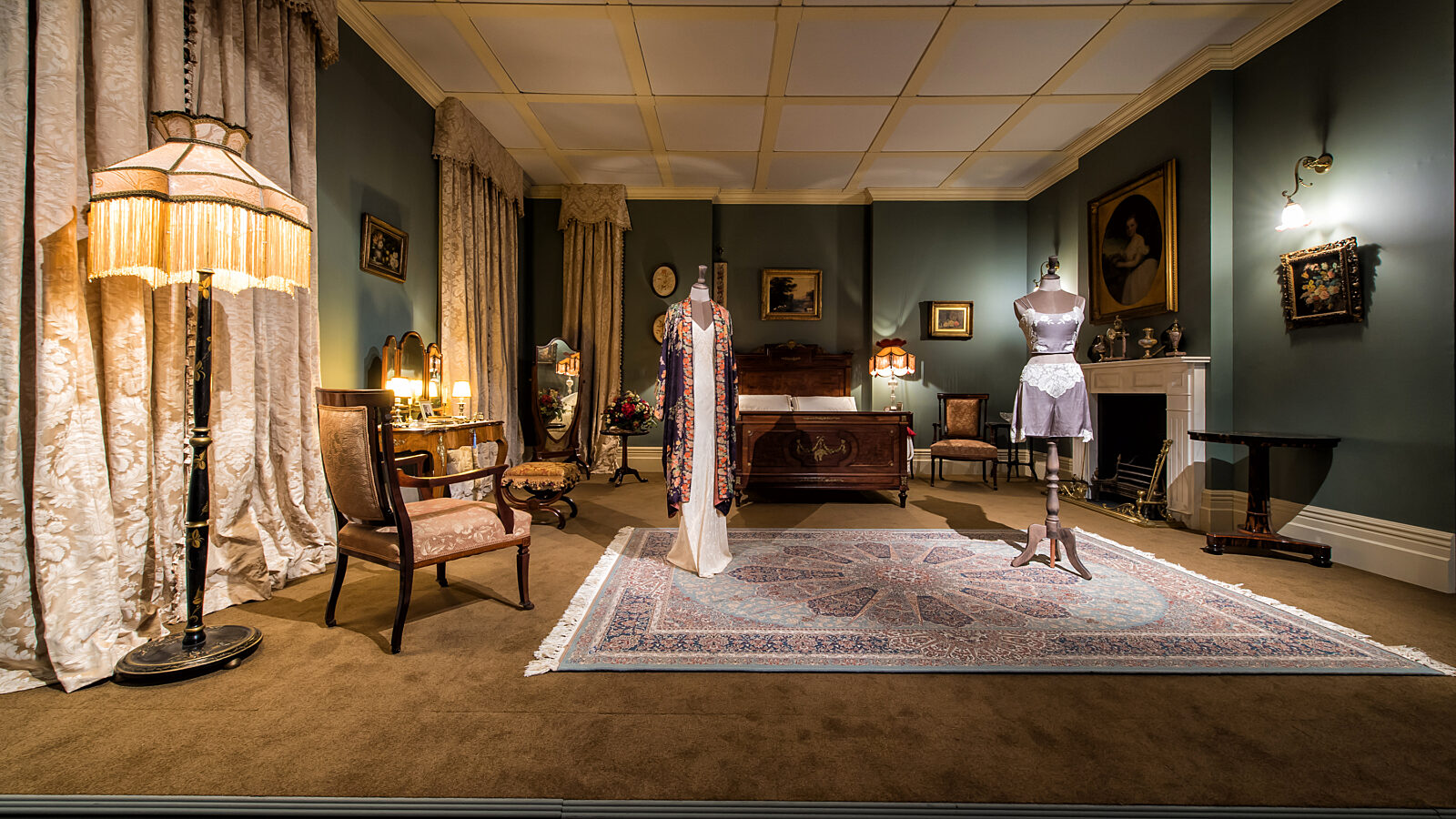 The Rose Bowl Stadium Experience
Mather & Co worked with Grant Leisure, who conducted an economic feasibility study for the project, to develop a visitor attraction and stadium tour experience at California's world-famous Rose Bowl Stadium.
The visitor attraction is located in a former locker room – used by legends such as Knute Rockne but only used between 1922 and 1928 – and now restored as a museum. The 1922 Locker Room focuses on more than just the sporting games, including displays about music concerts that have been held in the stadium.
Please contact Mather & Co or Grant Leisure if you have a project you would like to discuss.