The turnout was fantastic, with Sixth Form and University students from across Manchester. The event featured an inspiring lineup of speakers representing various facets of the creative industries. From project managers to architects, graphics designs and more, each shared their unique career journeys and imparting valuable insights – with laughs along the way!
To make the event more memorable, we provide students with Mather & Co branded notebooks and a goodie bag filled with leaflets form the participating companies. The students were not only engaged but also enthusiastic, and the feedback has been overwhelmingly positive.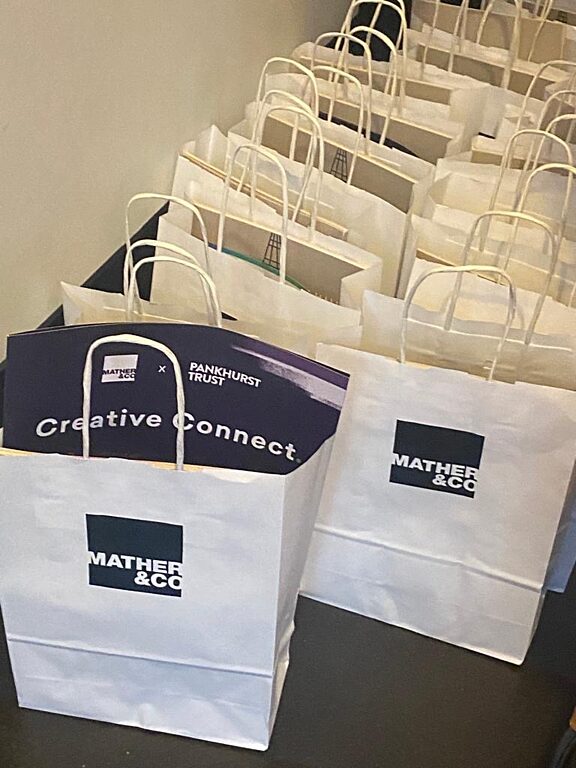 One student, Zuzanna Wesolowska, shared her thoughts: "The whole event was absolutely amazing, and the museum is designed really well too. If I had to choose one talk out of them all I would probably choose Suzie, just because I think her job interested me the most, especially mentioning that she works for companies like Lacoste or even Chanel. Once again thank you so much for the invite and I would definitely recommend it to anyone!"
The success of 'Creative Connect' has inspired us to plan more such events in the future. We would like to thank the incredible speakers, the enthusiastic students, and the Pankhurst Centre for hosting us at their lovely venue.