Dundee Heritage Trust has chosen Mather & Co to develop designs that include a brand-new climate change gallery, a new gallery for temporary or special exhibitions, a permanent gallery telling the story of polar exploration, targeted upgrades of existing exhibitions, and new interpretation on board RRS Discovery.
The overall objective of the project is to transform Discovery Point into a world-class visitor attraction for Antarctic heritage, connecting the pioneering history of the RRS Discovery with contemporary global issues. The project will allow Dundee Heritage Trust to bring more vibrant learning opportunities to a wider and more diverse audience.
"Through our interpretation plan, we aim to encourage debate and a call to action to protect the world around us."
Josh Haynes, 3D Designer, Mather & Co
The new permanent gallery, 'Think Global', will feature themes such as the impact of climate change on wildlife habitats, the effects of plastics in the oceans, and the importance of Antarctic science today. Mather & Co aims to use a variety of interpretation techniques designed to appeal to all the senses and a variety of learning styles.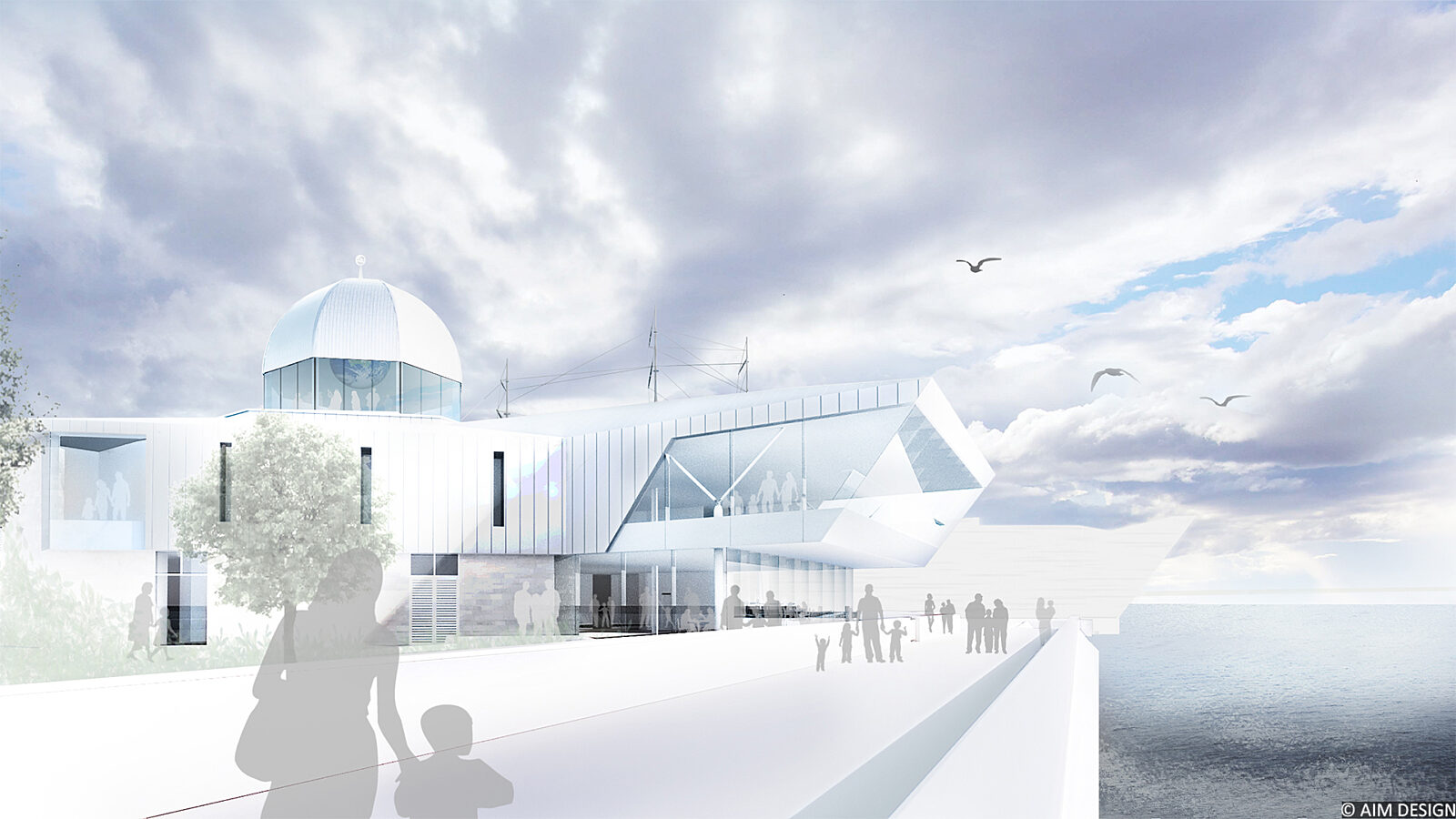 "This transformative project will create a new and exciting experience for Dundonians and visitors to the city."
Emma Halford-Forbes, Heritage & Exhibitions Director, Dundee Heritage Trust
The gallery redevelopment and interpretation are just one element of a much larger capital project, which includes conservation work to RRS Discovery, extending the rear of the building to create a new two-storey destination café with stunning views and a new 360 degree dome experience.
This exciting transformation project will essentially re-launch Dundee's Discovery Point Museum 30 years after its opening.