The wider project is being delivered by Durham County Council and will transform access to and preservation of County Durham's recorded heritage, bringing five services and collections together for the first time in a single location in Durham City.
The history centre, which will be operated by the council, will include ultra-modern search rooms, innovative digital facilities, allocated learning space, exhibition and interpretation spaces and café. There will be a focus on the stories of working people and everyday families, supported by the rich archival collections housed at the centre. New methods of storytelling will be complementary and in partnership with the existing heritage offer.
The History Centre aims to allow visitors to reconnect with their heritage, taking an active part in discovering and making history. People will be able to discover and explore the County's rich history, of nationally and internationally significant collections through activities, exhibitions and events.
"The History Centre will preserve and showcase the heritage and ingenuity of the working people and families of County Durham."
Paul Lee, Design Director at Mather & Co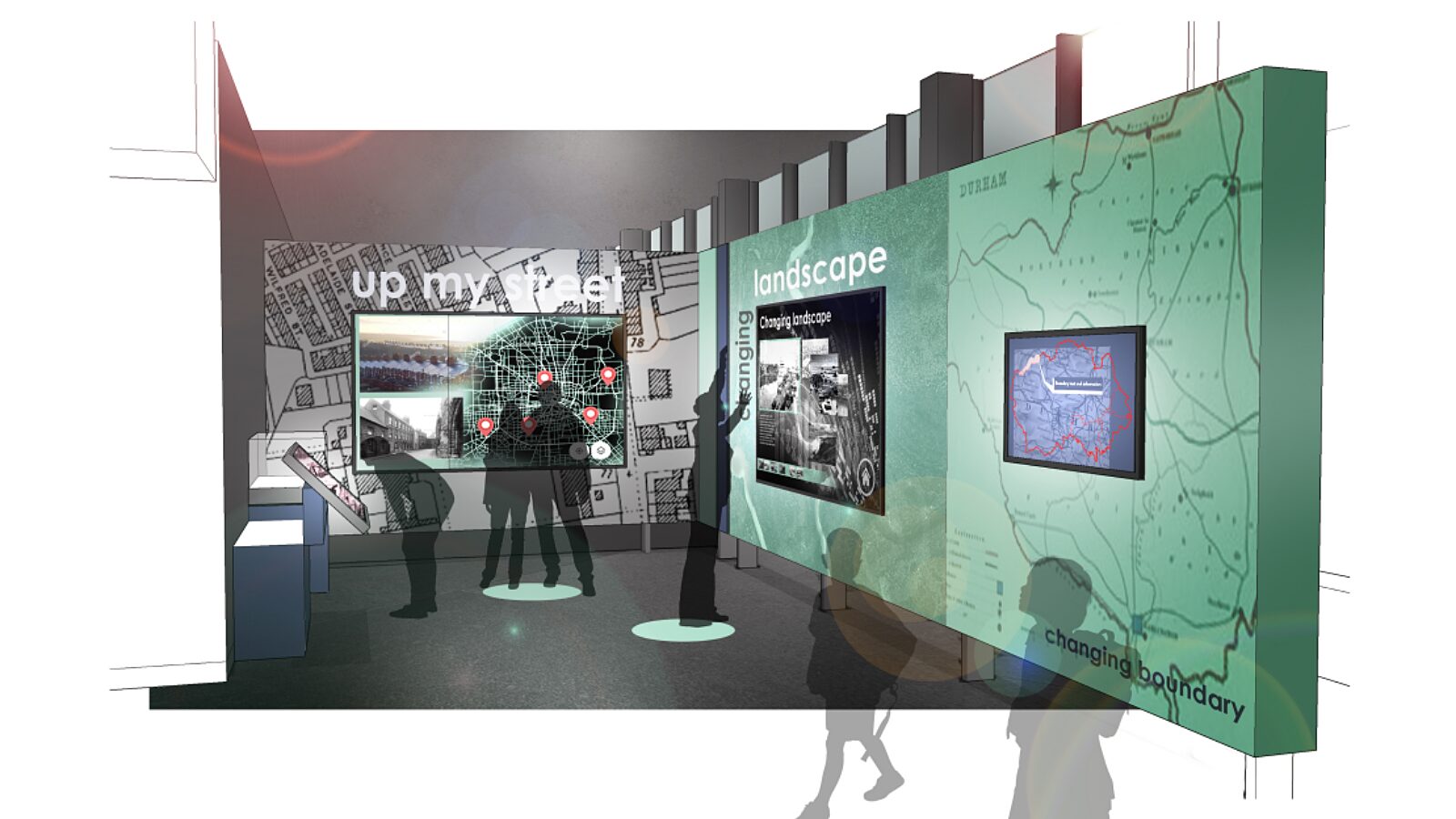 The project has secured grants from The Wolfson Foundation and The National Lottery Heritage Fund to enhance the exhibition space and appoint a dedicated interpretation and exhibitions officer. Durham County Council will be recruiting to this post in late 2021.
The development of the history centre comes as County Durham bids to be named UK City of Culture 2025. Last month the Department for Digital, Culture, Media and Sport announced that Durham is among its longlist of eight locations that will progress to the next stage of the prestigious contest, with the winner set to be named in May 2022.
Cllr Elizabeth Scott, Durham County Council's Cabinet member for economy and partnerships, said: "The new history centre will be a dynamic heritage hub for all of County Durham where our history will be celebrated and preserved for generations to come, a place for residents of all ages, backgrounds and circumstance to discover more about their ancestors and the people and events that shaped our communities.
"By staging temporary and touring exhibitions, linking up with schools, digitising our collections and also hosting fascinating talks and workshops, we can showcase the county's treasures to a far greater audience than ever before.
The History Centre is expected to open to the public in 2023.
More details about the new history centre are available here.
Thank you to The National Lottery Heritage Fund and National Lottery players for making this project possible.