The theme for International Museums Day 2023 is sustainability and wellbeing, which aims to highlight the crucial role museums play in promoting a sustainable future and fostering individual and collective wellbeing. Mather & Co are privileged to work closely with some of the world's best museums, and we will continue to do so, creating positive change along the way!
We would like to share with you some insights on how museums can make positive steps in their strategy in terms of sustainability, wellbeing, and mental health.
Sustainable Practices
Showcase a commitment to sustainability by implementing eco-friendly practices. This includes reducing energy consumption, adopting renewable energy sources, promoting waste reduction and recycling, and implementing sustainable transportation options. At Mather & Co, we adhere to best practices in environmental design and sustainability – we also consider how the impact of the environment can be minimised over the creation and the future life of an exhibition, museum, or attraction.
Exhibitions on Sustainability
Curating exhibitions (temporary or permanent) that focus on environmental conversation, sustainable development, and the impact of human activities on the planet. These exhibitions can educate visitors about pressing environmental issues and inspire them to take action for a more sustainable future.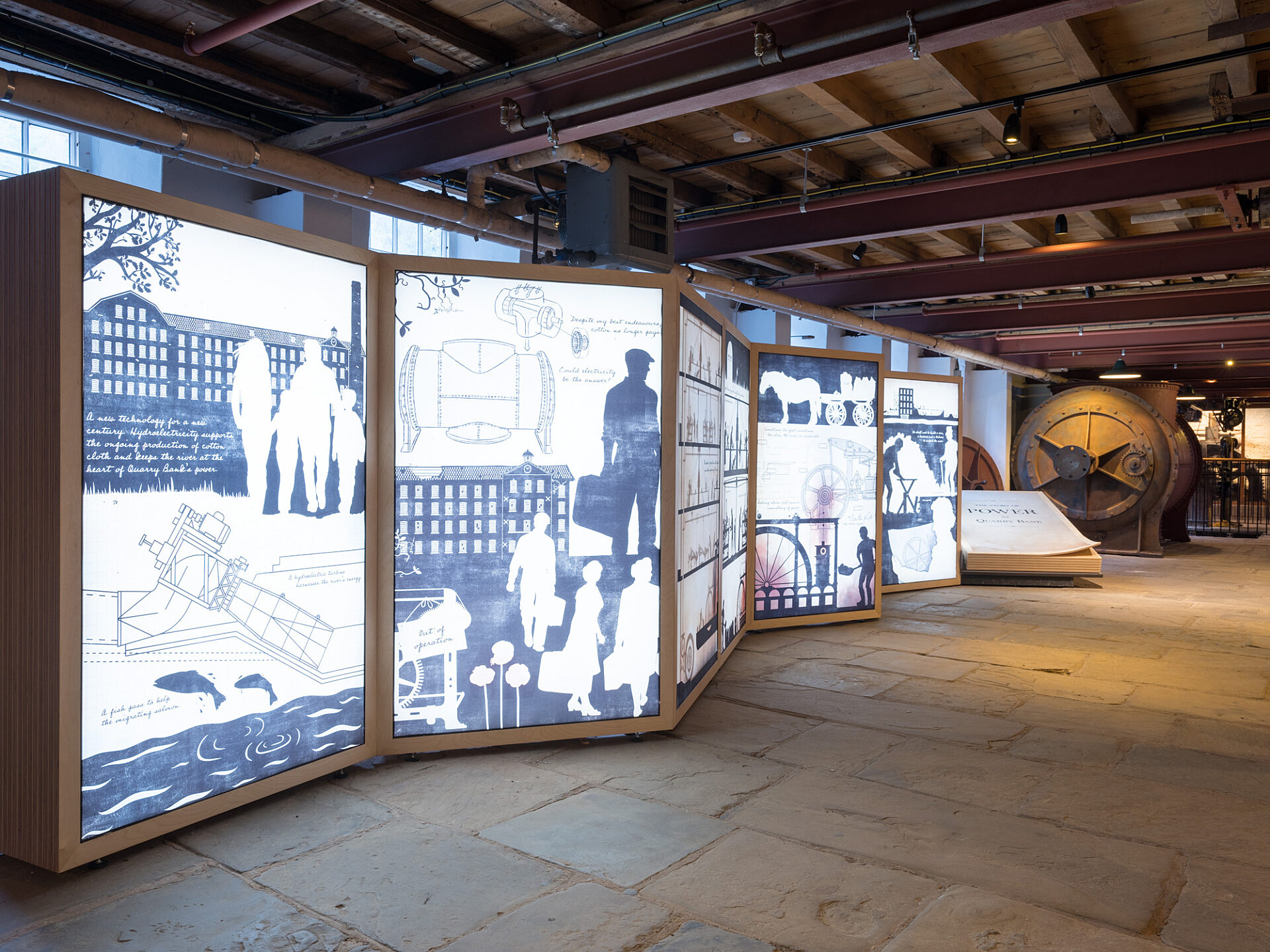 Wellbeing and Mindfulness
Organising programmes that promote wellbeing and mindfulness. This can involve guided meditation sessions, yoga classes, or workshops on stress reduction and mental health. Museums can provide spaces for visitors to reflect and find tranquillity and we believe they can often be a safe space for people with mental health problems to explore, learn, and immerse themselves into a completely different world – which could also help alter a visitor's perspective in a positive way.
Digital Initiatives
Museums can leverage technology to reach a wider audience and reduce their environmental impact. Online webinars and exhibitions, virtual tours, and digital collections enables people to engage with an exhibition from anywhere while minimising the need for travel.
These are just a few examples of how museums can incorporate sustainability and wellbeing into their strategy – Happy International Museums Day 2023!
If you would like to discuss how Mather & Co can help you with museum or exhibition design, then please contact us at info@matherandco.com or visit our website www.matherandco.com.