With technology constantly evolving, many people would say that tech should be the only way forward – however, we believe the physical side is equally important, to take people of all ages away from digital experiences and enjoy being in a physical experience.
Individuals and different age groups learn in different ways, offering diverse ways to digest information is vital for a visitor experience, exhibition, or museum of today. In one of our recent projects, W5 Science & Discovery Centre, visitors can immerse themselves in 250 hands-on exhibits! Our design incorporates fun STEM learning with real tasks and scenarios, enabling visitors to discover a problem, then design and experiment with solutions to overcome it.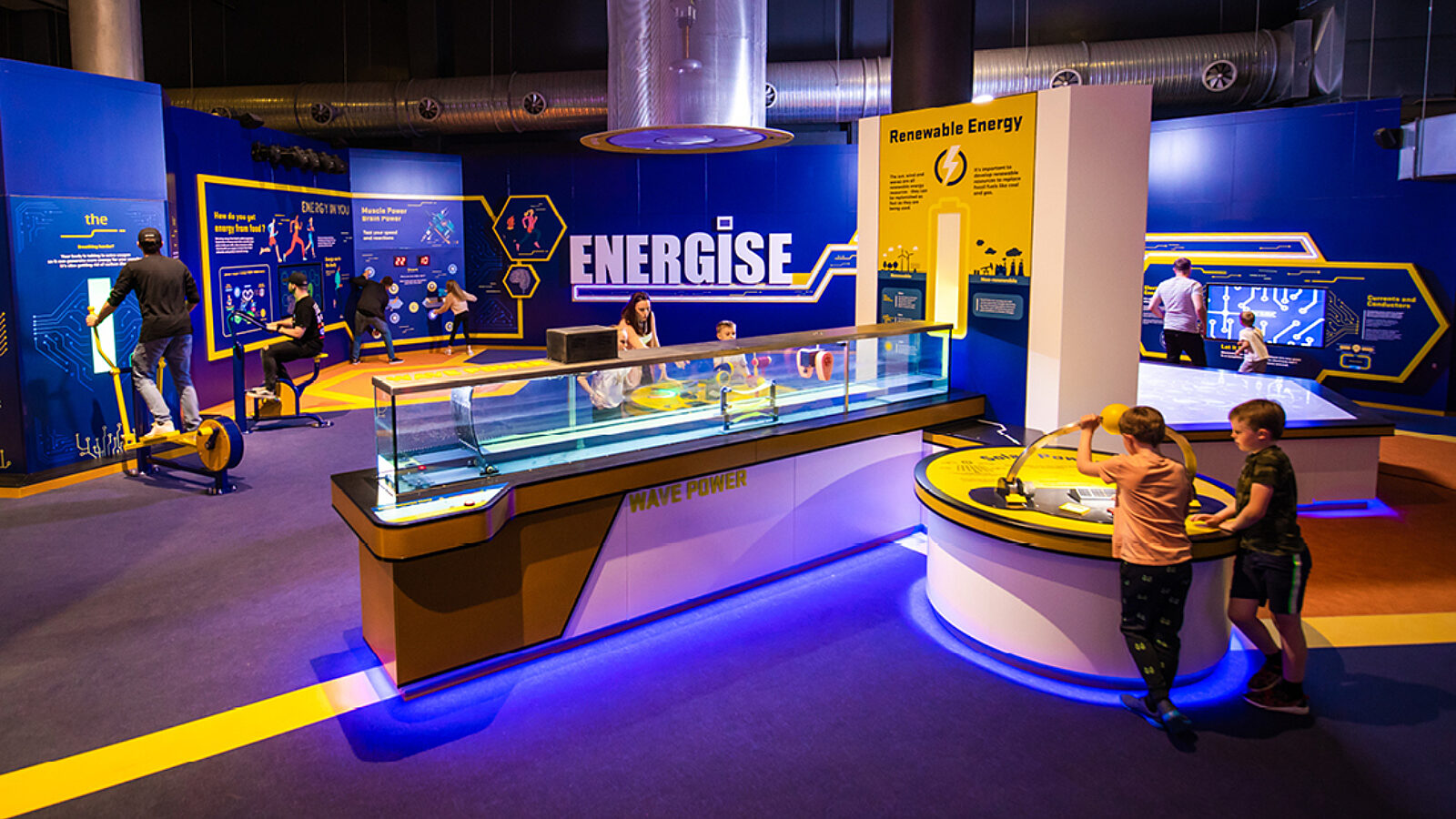 Bringing physical and digital interpretation together has become an area of development – using tactile elements to trigger, integrating objects or other set with digital experiences. By combining both digital and physical elements, you can create better theatrical results and offer a more sensory experience to visitors.
If you have a layered story to tell, then a better approach may be digital, this way visitors can pick and choose which sections to interact with. Inside 'The Mill' exhibition at Shrewsbury Flaxmill Maltings, a large 3D model allows visitors to pick a timeframe and virtually breaking down the walls, giving visitors a real insight into what went on inside the mill at that time. This digital interactivity helps us to bring 'long disappeared' history to life or fill in the blanks where the complex site has changed over time. We like to look at what story we are telling, and what content we have for that story, which leads us to determine the best way to interpretate the story.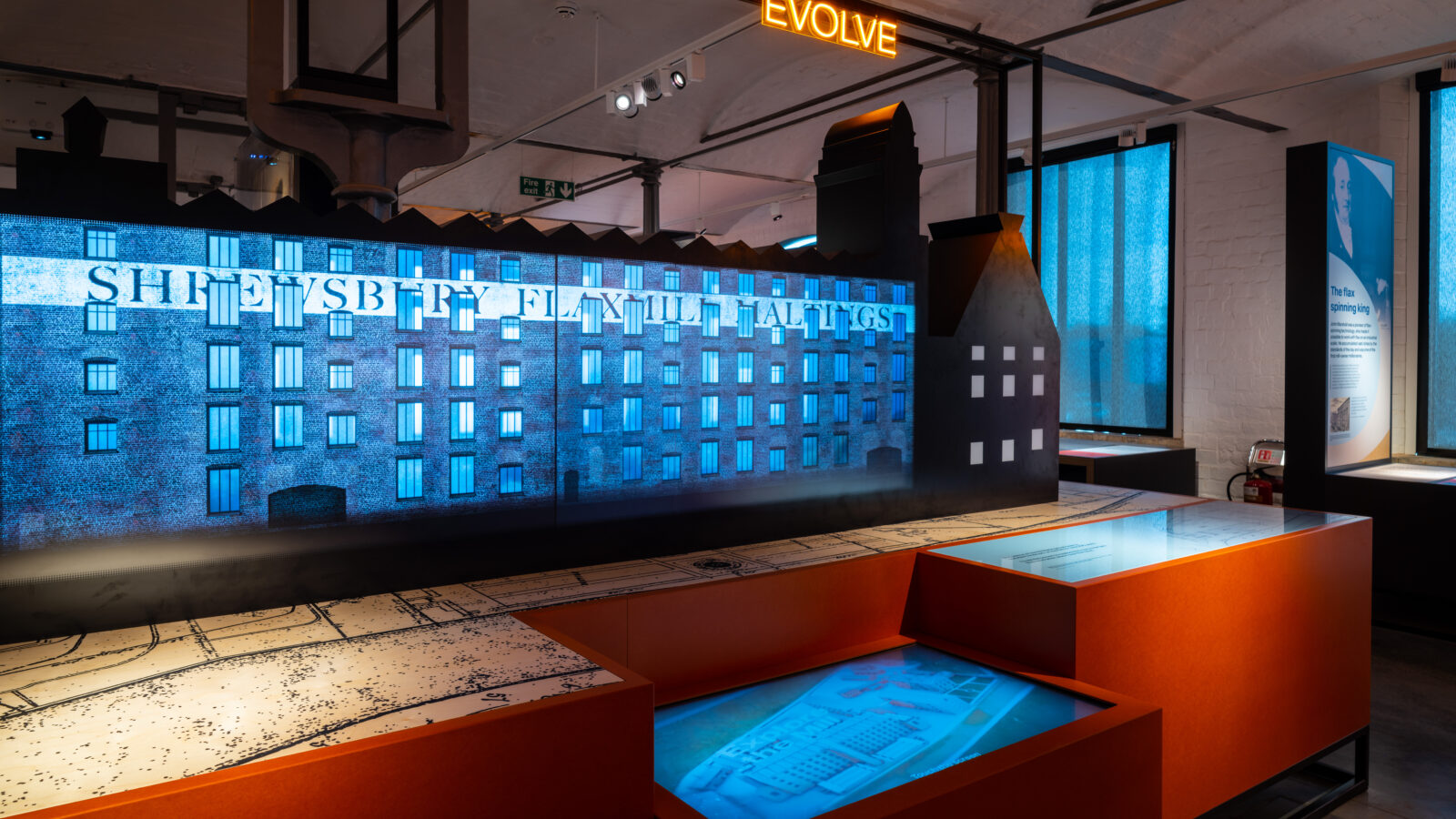 Whilst there are several digital experiences at Shrewsbury Flaxmill Maltings, we wanted to build a suite of different interactive offerings, with some tactile, some sensory and others digital. Physical interactives include taking visitors through the process of spinning thread and the many uses of flax; a floor projection telling the story of the Maltings; audio exhibits providing the opportunity to hear from former Maltings workers and their families and those involved in the restoration project in their own words; and a large wall graphic featuring an iron truss from 1840 telling the story of how Shrewsbury Flaxmill Maltings inspired skylines across the world.
It's important to introduce digital interpretation with careful deliberation for its contribution to the wider interpretative scheme, ensuring that its use enhances and positively effects the user experience.
We are here to help you tell your story – drop us a line if you'd like to chat about how Mather & Co can help you with visitor experience design!