Manchester Central Library is the busiest public library in the UK recording more than two million visits.
Archives + brings together and integrates Manchester's largest and most important archives under one roof. A key part of our design brief was to allow Manchester's diverse communities to engage with archives in engaging and interactive ways.
This project encourages interaction by throwing off the 'stuffy image' associated with archives. Visitors can create, contribute, and respond to past and present events in Manchester, making it a truly living archives.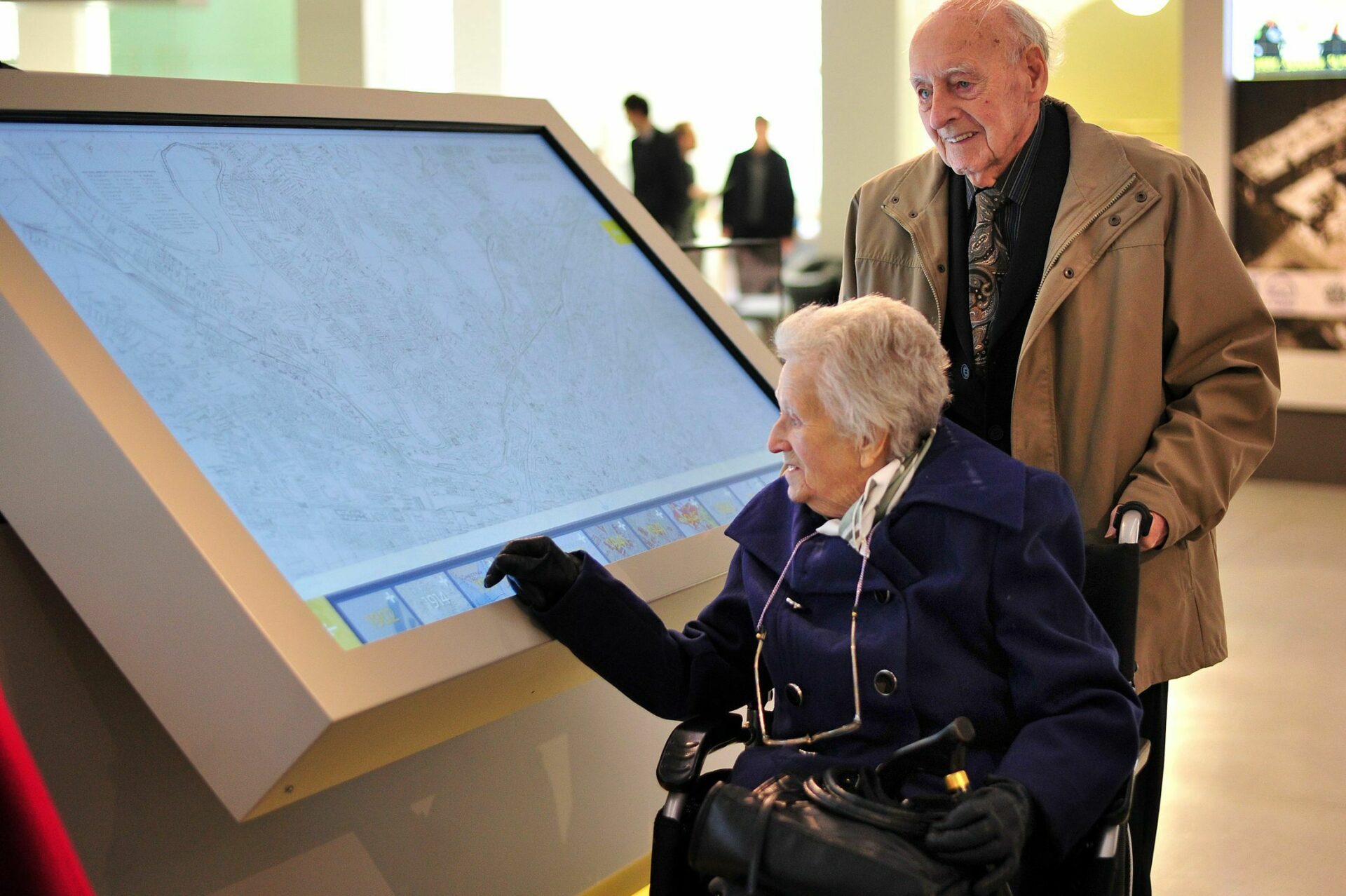 The design is an original blend of exhibition and social café space in the heart of Manchester Central Library. It provides areas for groups to informally socialise whilst viewing exhibition materials, watching film material in the video pods or relaxing with a coffee. Visitors can create, contribute and respond to events past and present in Manchester, making it a truly living archive.
Inside Archives+ visitors can explore a giant 'Virtual Stack', which transforms visitors into archivists and allows them to explore the archive collections virtually, opening up digital boxes to find out what documents lie within.
"We're offering the best of what museums and galleries do, but in a library setting - I don't know anywhere else that does this."
Neil MacInnes, Head of Library and Information Services
90%
of young people felt the offer was 'young people friendly'
A series of themed islands allow visitors to tap into the different collections of the archive from housing records and city maps to community collections. A model of a 19th-century tenement block brings to life the challenges of living in urban Manchester at the height of the cotton industry. A postcard interactive enables you to tell your friends and family about the experience by sending an archive image directly to their inbox.
The exhibition has a fully integrated content management system that allows the team to update the content on any touchscreen or digital interface overnight. This allows them to constantly keep the offer up-to-date and respond to events that day.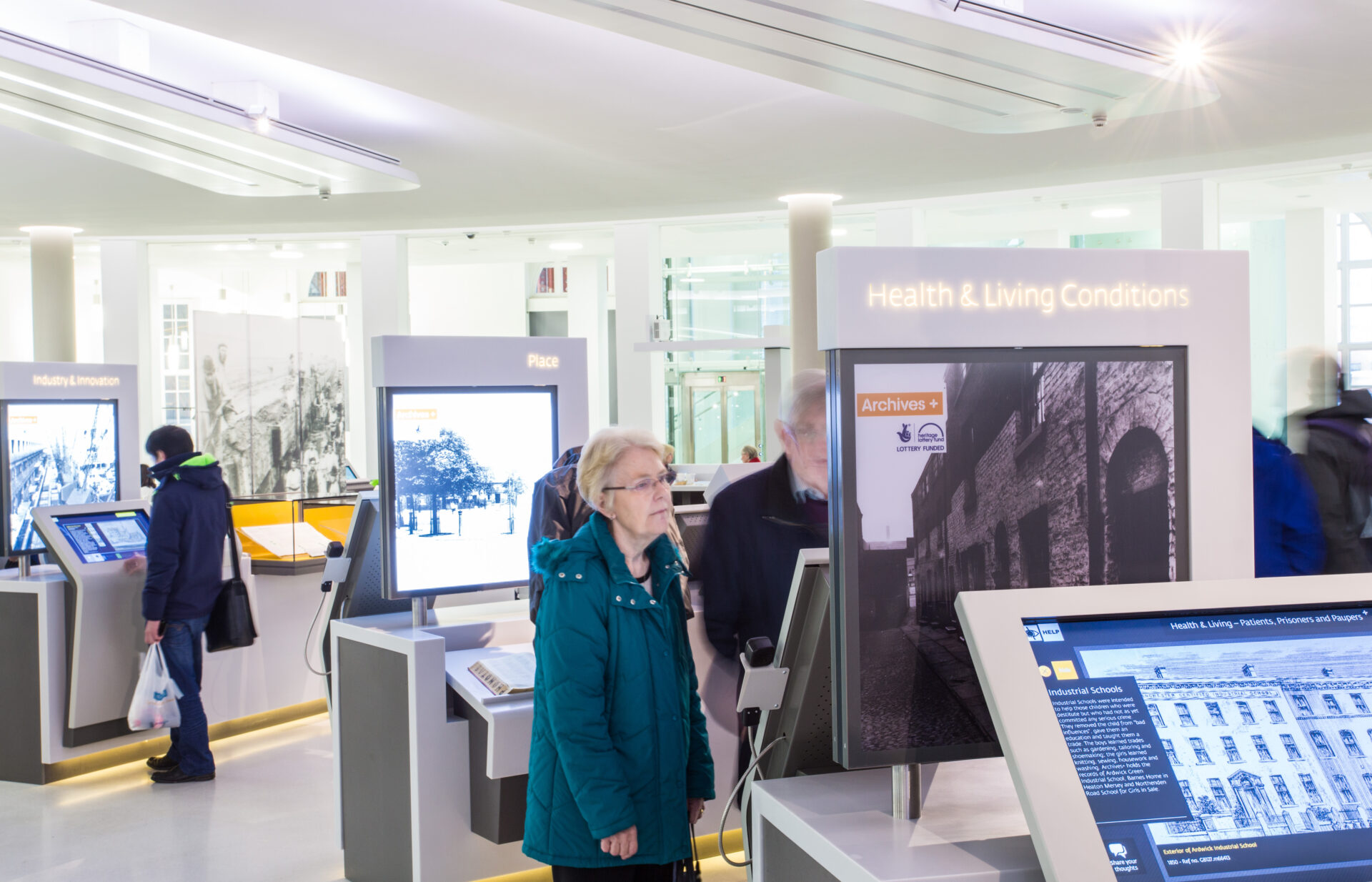 Archives + was designed to attract not only traditional library users, but a new demographic, including young people and black and ethnic minority communities. The focus had to be on the visual rather than text-based resources – catering to different learning styles and link to the wider networks of partner collections to bring everything together in one digital environment.
"We want people to visit Archives+ and be inspired to take the next step into researching their own history."
Sarah Clarke, Managing Director, Mather & Co
18%
of visitors are now from ethnic minority backgrounds