The new images, from exhibition designers Mather & Co, highlight the transformation of the interior of the castle from its use as a prison and courtroom to a world-class visitor attraction.
The visitor experience will utilise the very latest technology to excite the senses with full 360-degree immersion through audio, interactive and digital means.
Within the Inverness Castle Visitor Experience, visitors will experience the Spirit of the Highlands through stories of Landscape (Cruth-tìre) Heritage (Dualchas), Culture (Cèilidh) and Community (Coimhearsnachd).
"We want visitors to be amazed by the incredible stories collected and to find and create their own stories."
Chris Mather, CEO, Mather & Co
"Mather & Co have really brought their creativity, experience and innovation to the project."
Fiona Hampton, Director of the Inverness Castle project
Mather & Co has completed the design of some of the most successful exhibitions, visitor attractions, tours and museums in the world including the recently opened Gretna Green Experience; Downton Abbey: The Exhibition; The Ultimate Lap at the Silverstone Experience; The Royal Mint Experience; and the R&A World of Golf Museum in St Andrews.
Guided with traditional Scottish storytelling, visitors will connect to Highland stories through a series of themed immersive rooms, where they can walk through forests, gather round the fire for story time, join in a cèilidh, and witness iconic moments of Highland and Island history.
The stories have been crowdsourced from across the Highlands, capturing the spirit of the region's past, present and future, showcasing people's accounts of the region.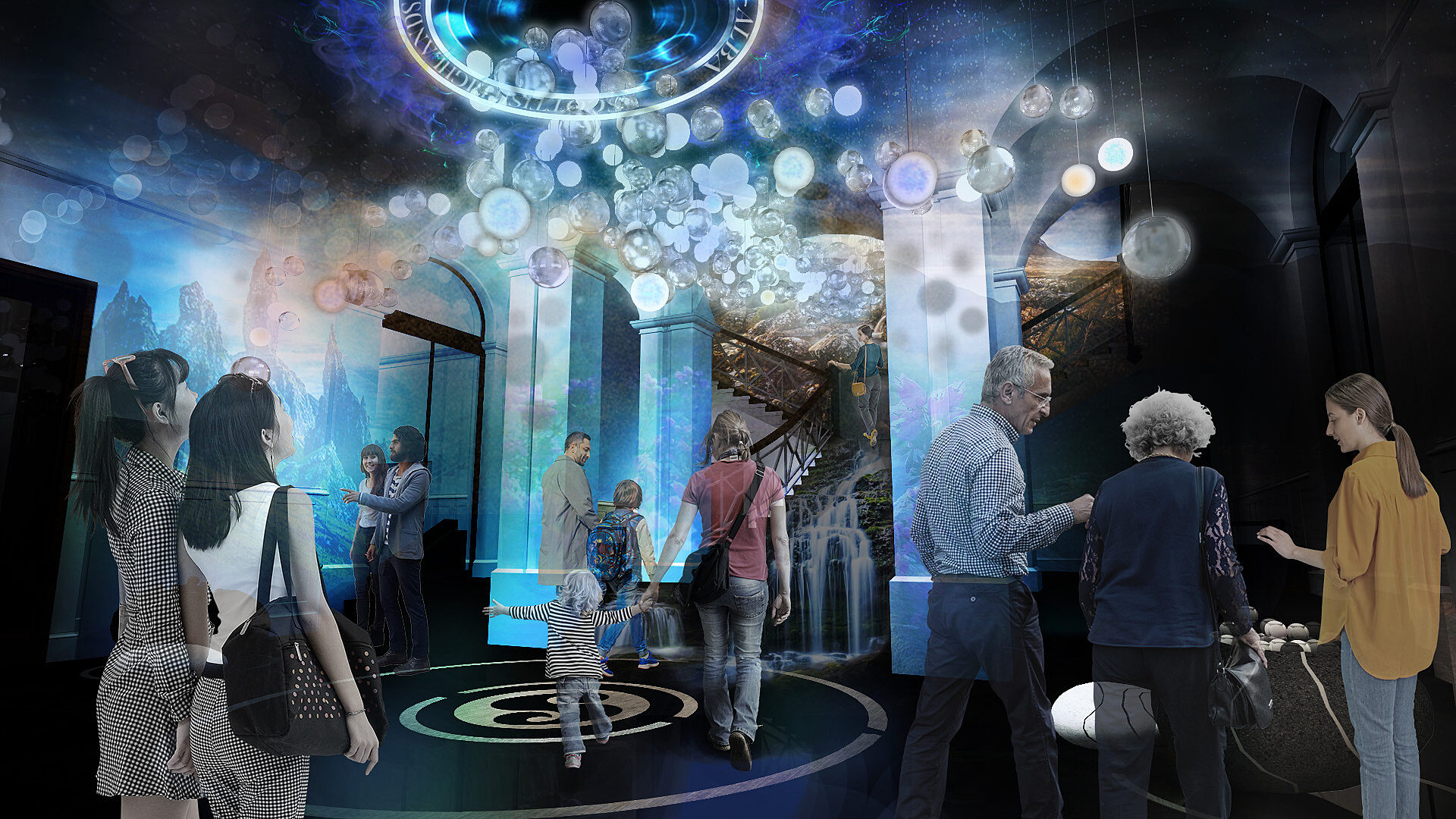 The Inverness Castle project will benefit from £30m investment to support its re-development from the Scottish and UK Governments, The Highland Council, Highlands and Islands Enterprise and a range of other partners.
The Inverness Castle project is part of the Inverness and Highland City Region deal, which is a joint initiative supported by up to £315m investment from the UK and Scottish governments, The Highland Council, Highlands and Islands Enterprise and University of the Highlands and Islands, aimed at stimulating sustainable regional economic growth.