The museum holds a collection of
16,000
nationally significant items, with over 300 on display in the museum
By restructuring the museum into a thematic approach, with six new zones, we could design a free-flow exhibition with plenty of opportunity for interactivity and immersion to engage younger visitors.
We created a show-stopping 3D immersive show that takes over the digital totems and the back wall of the exhibition every 20 minutes to show visitors exactly why the Open Championship is the best in the world.
"Through the interactive galleries we hope to engage with current and new fans to deepen their knowledge and connection to golf."
Phil Anderton, Executive Director and Chief Development Officer at The R&A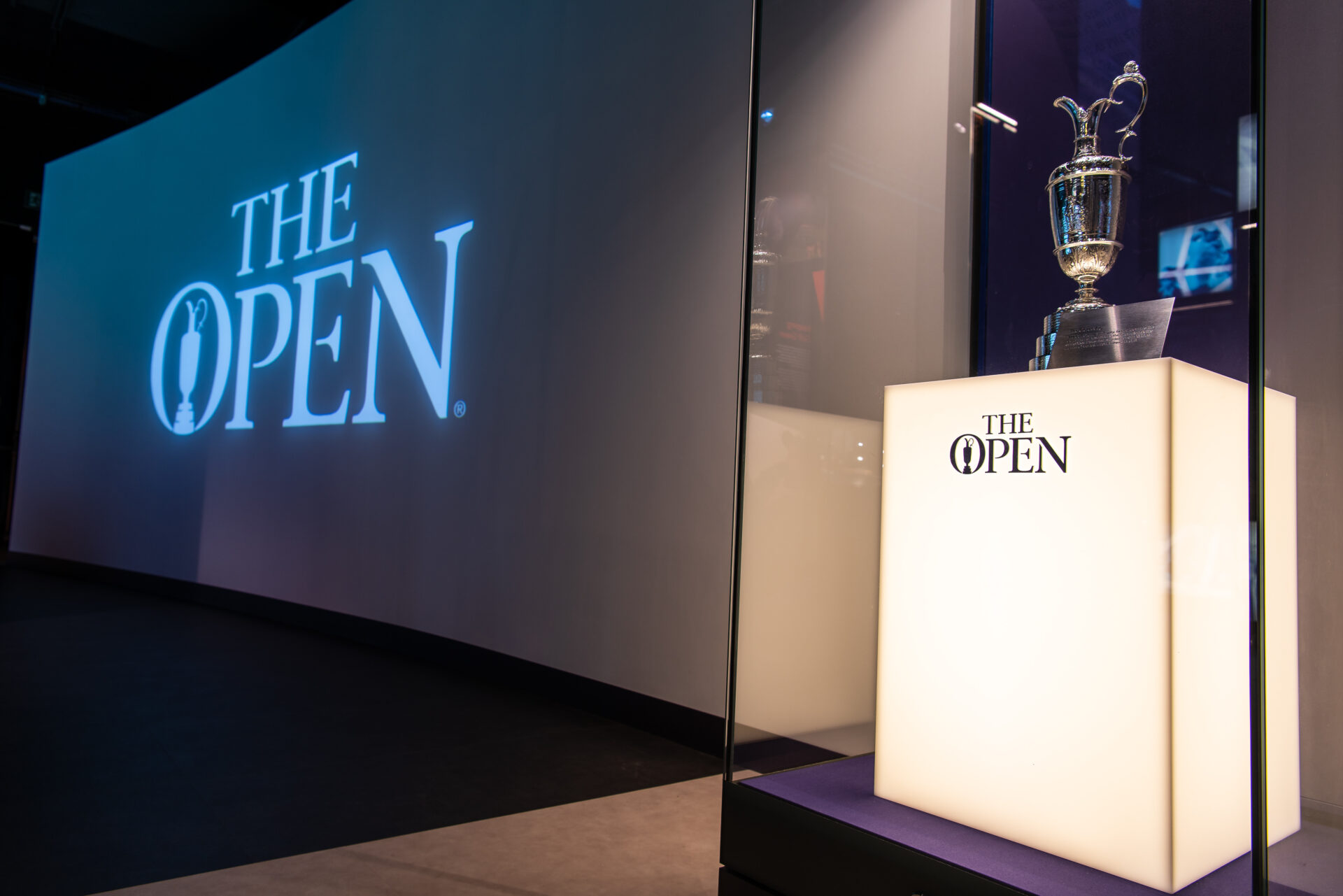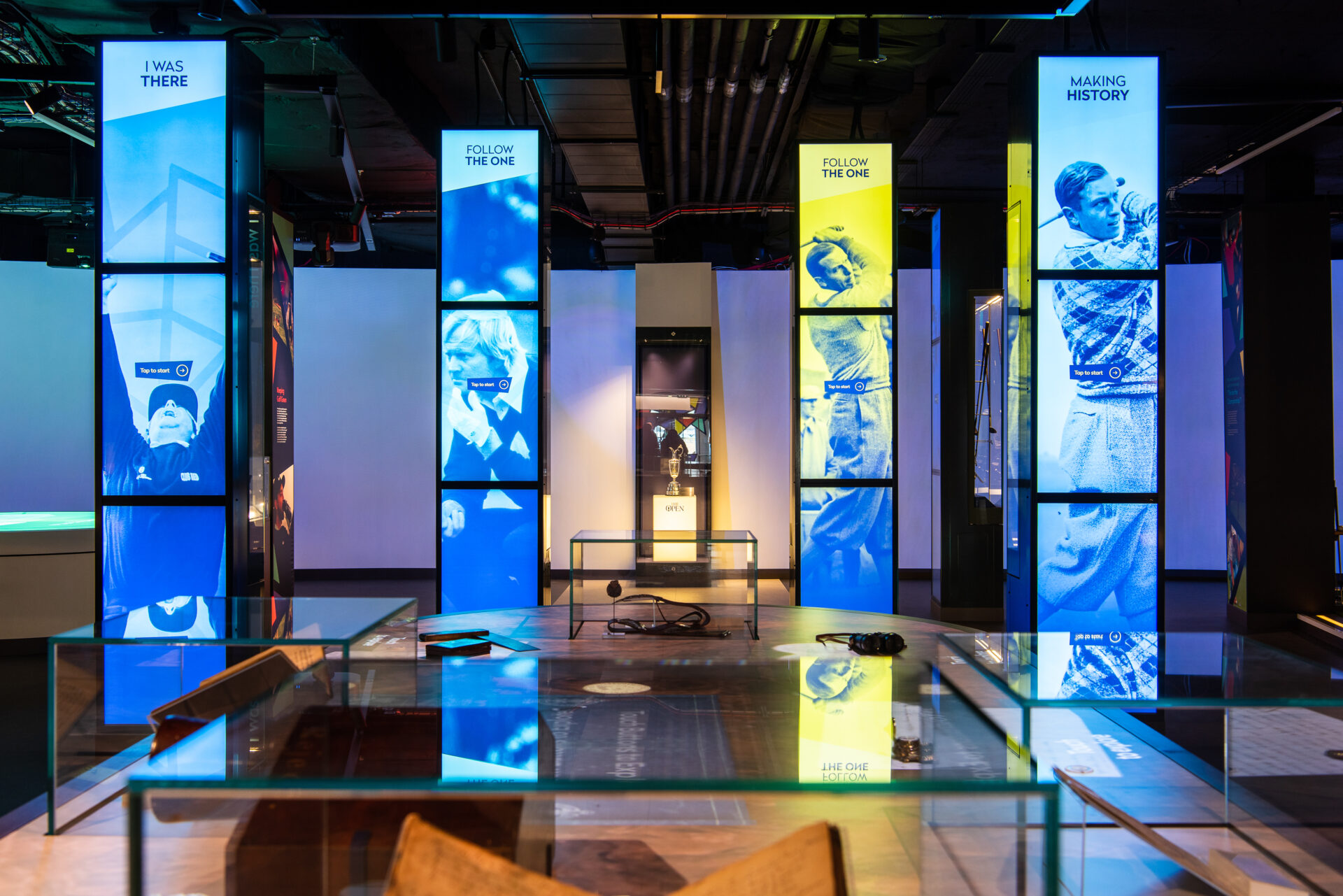 A projection-mapped object display wall tells visitors how golf went from a game for the affluent to an inclusive game for all. Objects are brought to life through magical animation sequences that celebrate the culture that built around the sport from 1800s to today.
A 5m digital boardroom table with integrated objects brings the incredible heritage of The Royal & Ancient Golf Club to life. Touching the table reveals stories of the most prestigious golf club in the world and the rules they established that shaped the sport forever.
"Mather & Co understood the vision and used their experience to realise it in creative and varied ways. We are delighted with the results."
Angela Howe, Museum and Heritage Director at The R&A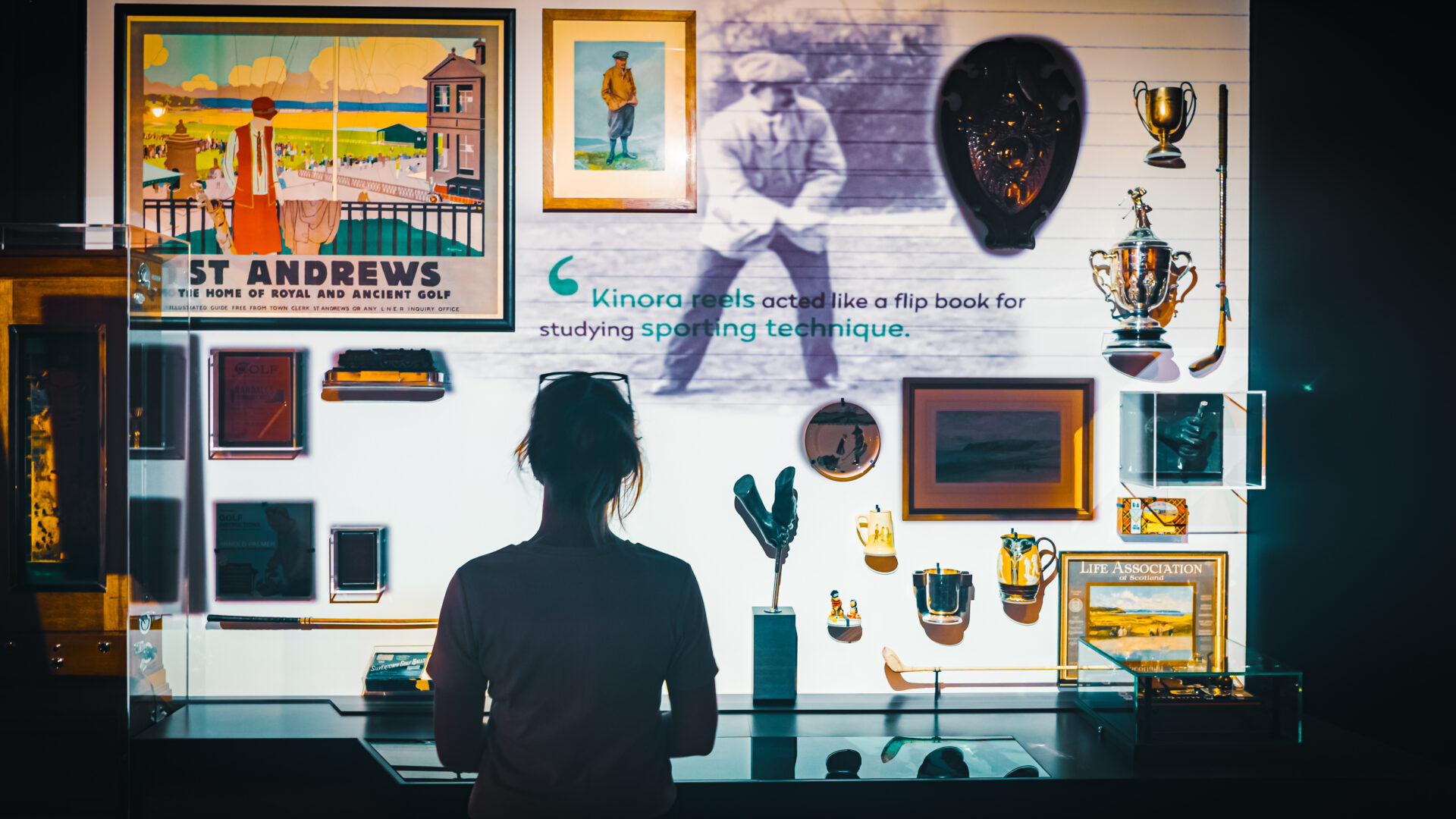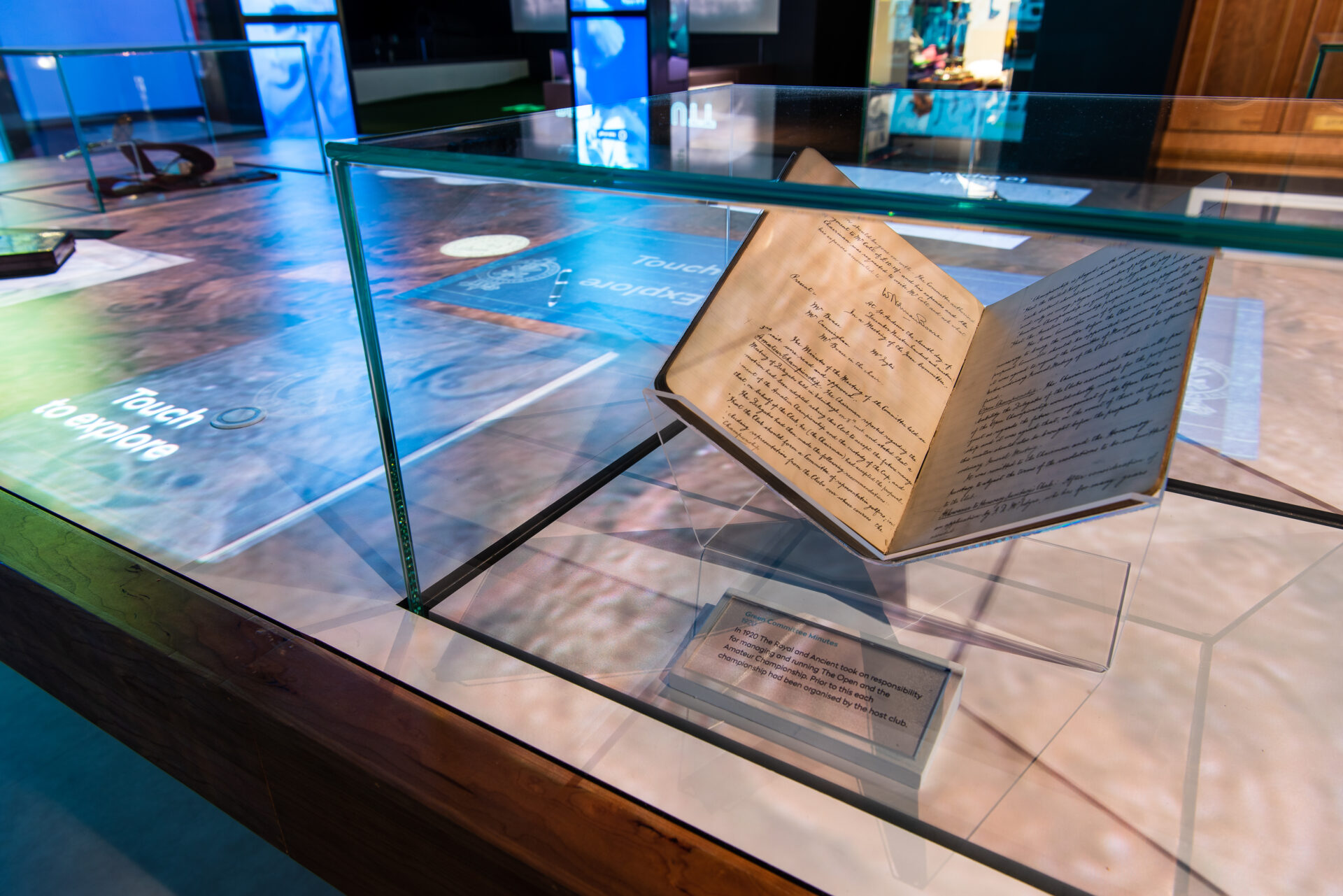 We designed a realistic hole-putt experience that places the visitor at the nail-biting 18th hole at Championship point. Complete with slopes and dips, this enclosed design is a gallery-safe way for visitors to test their putting skills under the watchful eye of a virtual Open Championship audience.
The R&A World Golf Museum's daring brand was a stark contrast from its traditional golf club beginnings. It was our job to translate this vibrant contemporary palette into a museum language that could tell the stories from its heritage to golf's colourful future.
Using the angular shapes of the branding, inspired by the clubhouse stained glass window, we allowed visitors to peak through the window to see the stories and images within.
We like to make sure there is something for everybody. During lockdown we supported the curators in perfecting the zone content and their tone of voice, telling the stories of where golf started to how golf spread across the world.
"Mather & Co has been brilliant at supporting us every step of the way – always available with their time, expertise and encouragement"
Laurie Rae, Senior Curator at the R&A World Golf Museum.
We don't dodge the sensitive topics – the World Golf Museum has taken a step to tackle some of the tougher subjects such as women's fight for equality and representation in golf, and the impact of the British Empire in making golf global. It's only by acknowledging these issues that we can celebrate the diversity of golf today.
Fit out partners