Once we understand what the client wants the visitor to learn during their visit, we begin to develop the content framework for the offer. At Mather & Co our objective is to create synergy between the content and 3D design throughout the whole process to make sure the design works hard to interpret the stories as much as the copy and graphics do.
Our main aim is to achieve the client's aims and objectives, whilst considering the audiences' needs. A target audience will be identified which we must gear content towards, however we need to ensure that all content is accessible to any audience type. Therefore, we test against the following accessibility types:
- Emotional Accessibility
- Intellectual Accessibility
- Physical Accessibility
- Social Accessibility
Each project we work on is different based on the sector, whether commercial, heritage or visitor attraction-led. A standard content development process is as follows:
- Research – Get a deeper understanding of what the story is that we are telling, and what content is available.
- Identify how best to tell the story
- Identify the themes and layer the content within each theme.
- Explore what interpretation methods would best suit the experience.
- Work with the client to write, edit copy and collect and organise assets (images/AV footage/audio/objects etc).
The research stage shapes the content development process, as this allows us to understand what content is available for that specific topic. The resources used are dependent on the type of project. For historical narratives, we would likely turn to books, academic essays, and even look at how it is portrayed in the media such as film if available. For brand-related projects we would look into the client website and their marketing strategies, values and campaigns, to get an in-depth understanding of their voice and image as a company. If the project is to align with children's education, it's vital to have an understanding of what is taught to that specific age range, and expand or support those topics.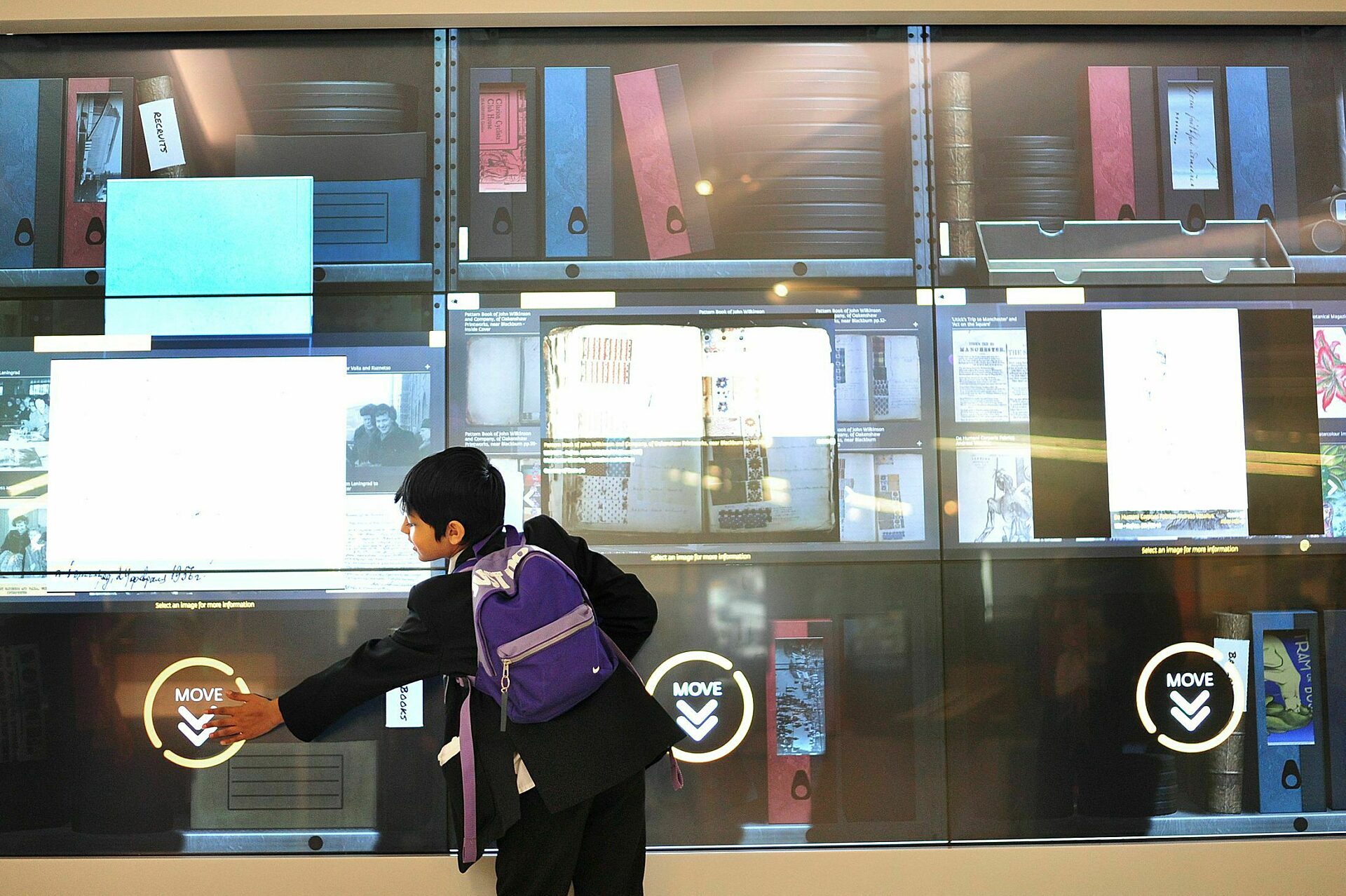 Once you have all your research, to help narrow down the content, it's important to remember the key messages that we need to tell in the space. There may be projects where you have a limited amount of space but have many stories to tell – which can be challenging. Different forms of interpretation can allow us to fit in more stories, for example, a touchscreen interactive would allow layers of different stories, while a graphic panel could offer one single main story. Again, we refer back to audience needs, understanding how individuals process information in different ways. Most people are either paddlers (don't spend a long time on taking in information), swimmers (will spend a bit more time taking in information but not all) or divers (will read everything and likely to research more afterwards.) It's important to cater for all these audience types in a layered way.
If you have a story to tell, contact Mather & Co to see how we can help.