Our work portfolio includes projects that have successfully incorporated STEM learning, allowing visitors to get involved with physical, real-life scenarios.
W5 Science and Discovery Centre
Mather & Co was involved in the transformation of one of Northern Ireland's favourite family destinations, W5 Science and Discovery Centre. We worked in partnership with Aivaf on transforming W5 into a highly interactive, modern attraction after a £4.5 million investment – which allowed eight highly-interactive zones and over 250 hands-on exhibits.
Our design incorporates fun STEM learning with real tasks and scenarios, enabling visitors to discover a problem, then design and experiment how to overcome it. The Marvellous Machine allows visitors to explore ancient mechanics such as the Archimedes' screw, cogs, springs, and levers. Visitors can also build, test and race their own car in the Move It zone, which demonstrates physics theories such as drag, thrust, aerodynamics, speed, gears, materials and grip.
"Super for kids to learn about STEM, nature etc." W5 visitor
W5 has also been voted one of the best museums in the UK by Blooloop – and has received highly positive feedback from visitors, including school groups.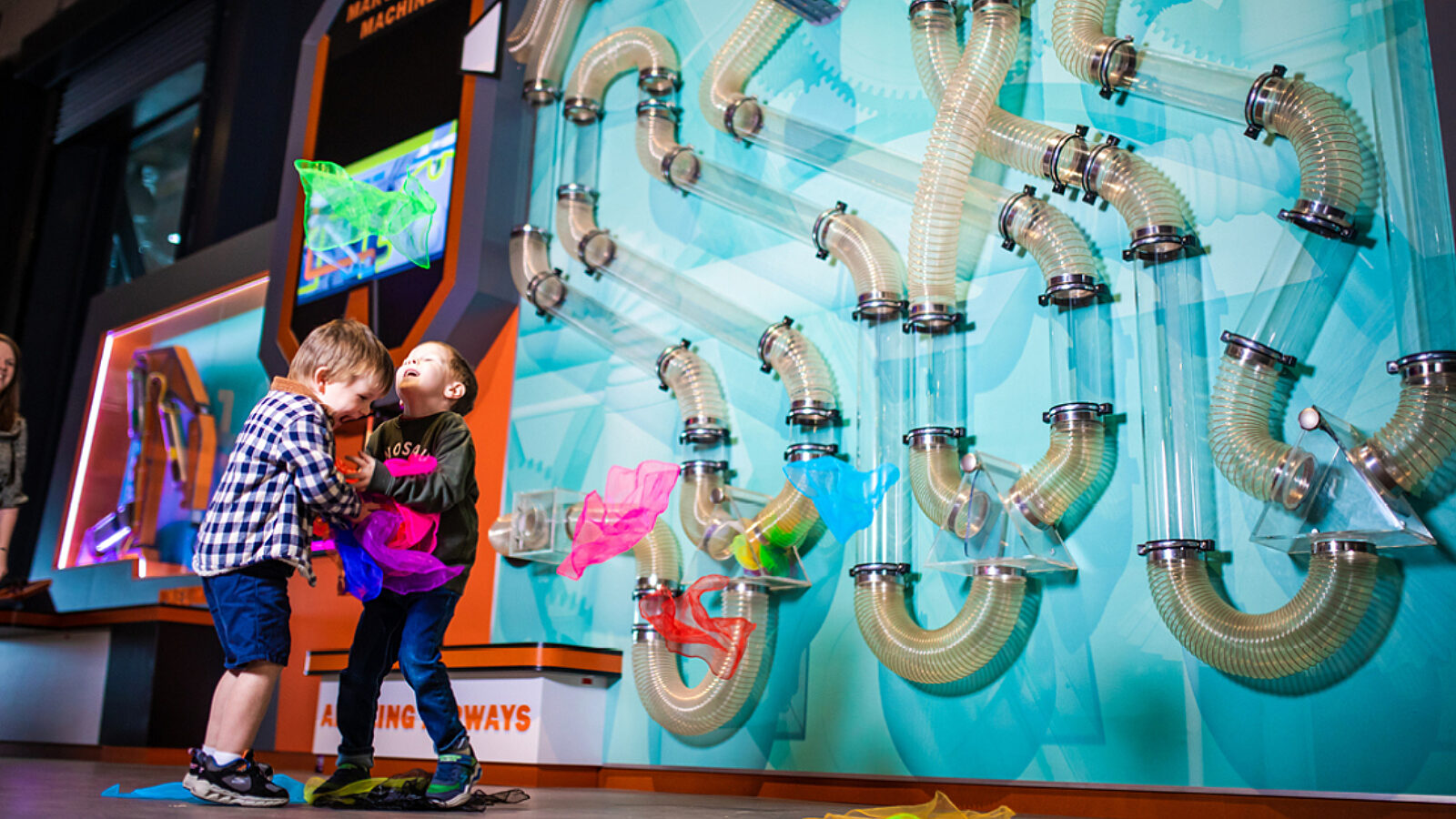 Silverstone Interactive Museum
Silverstone Interactive Museum, based at the home of British Motor Racing, takes experiential learning within museums and visitor attractions to a whole new level. Mather & Co was proudly engaged in the development of the project for over eight years.
The cutting-edge experience promotes STEM learning throughout and allows visitors to get up close with F1 engines, vehicle components, and get involved in the design and engineering process. The on-site Silverstone Technology University was involved in the development of some exhibits for the 'Tech Lab' ensuring a relationship with local students and teachers was established from the outset.
The Tech Lab includes a series of interactive stations, where visitors can explore the engineering behind car and motorbike design. It has a series of educational stations exploring tyres, brakes, suspension, engines, dynamics, sensors, transmission and materials used attracting visitors to test their skills in each area. Using AV touchscreens and physical interactives, visitors can design a bike or car, change a tyre, test aerodynamics in a wind tunnel or test tyre grip.
We feel Silverstone Interactive Museum has fulfilled its aim to encourage the next generation of engineers into the industry – and we are still so proud to have been a huge part of this project!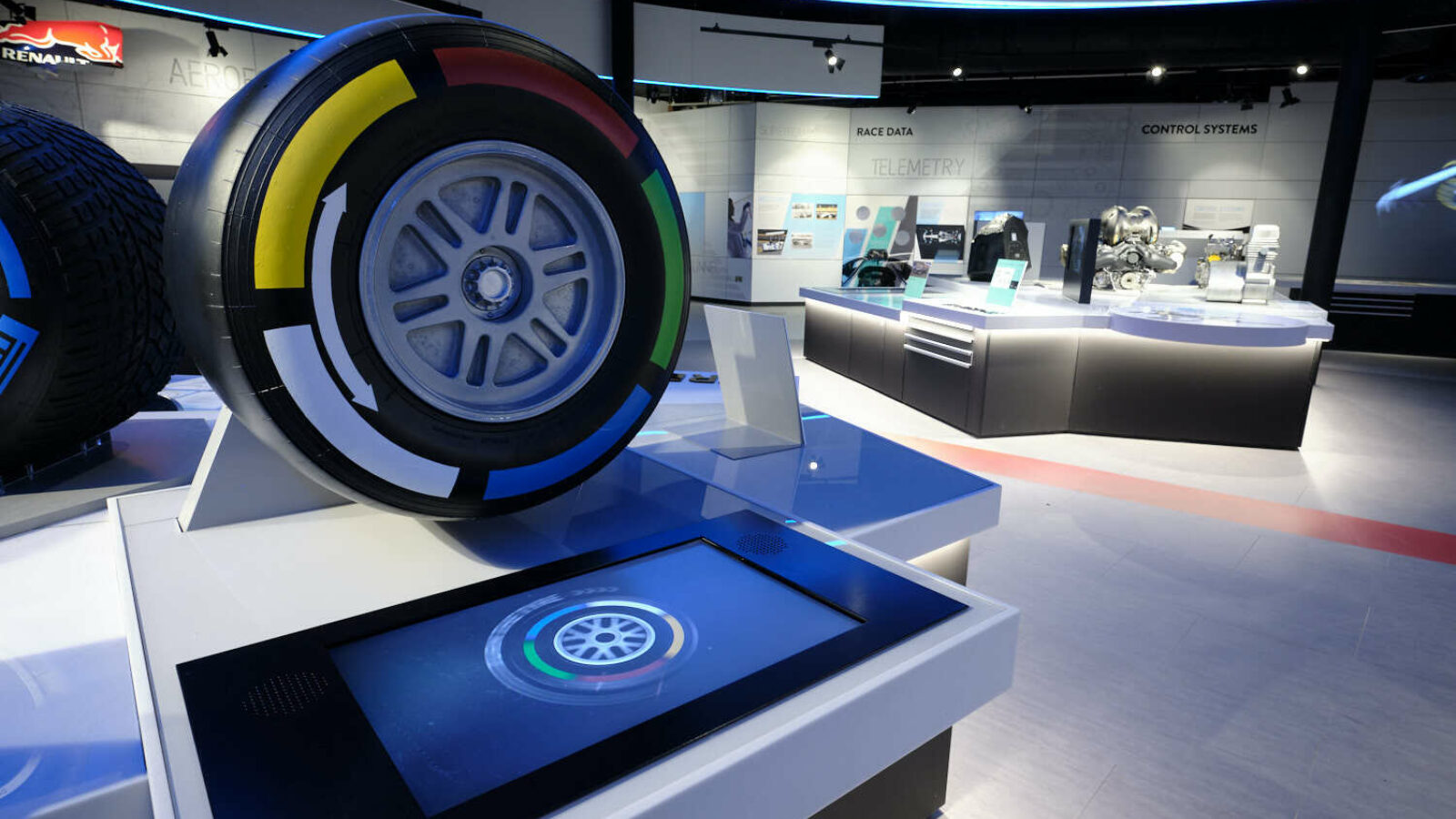 Hydro Ness
Mather & Co worked with the Highland Council to develop the interpretive visitor experience on the River Ness. The River Ness Hydro attracts many visitors, providing an interactive experience for all ages and promoting the use of renewable energy and STEM learning in Highlands. It also provides a learning hub for climate change, local ecology, engineering and renewables.
Mather & Co's role within the project was to create a site that offers educational information about the Hydro, climate change and other important topics for visitors and school groups. It is hoped this will contribute to their STEM learning curriculum- showing young enthusiasts a practical example of green engineering that can help contribute to a better Highland.
Through the interpretation, we wanted to showcase how science and nature can work together to make the world a better place and to encourage visitors to think about their personal impact on the environment.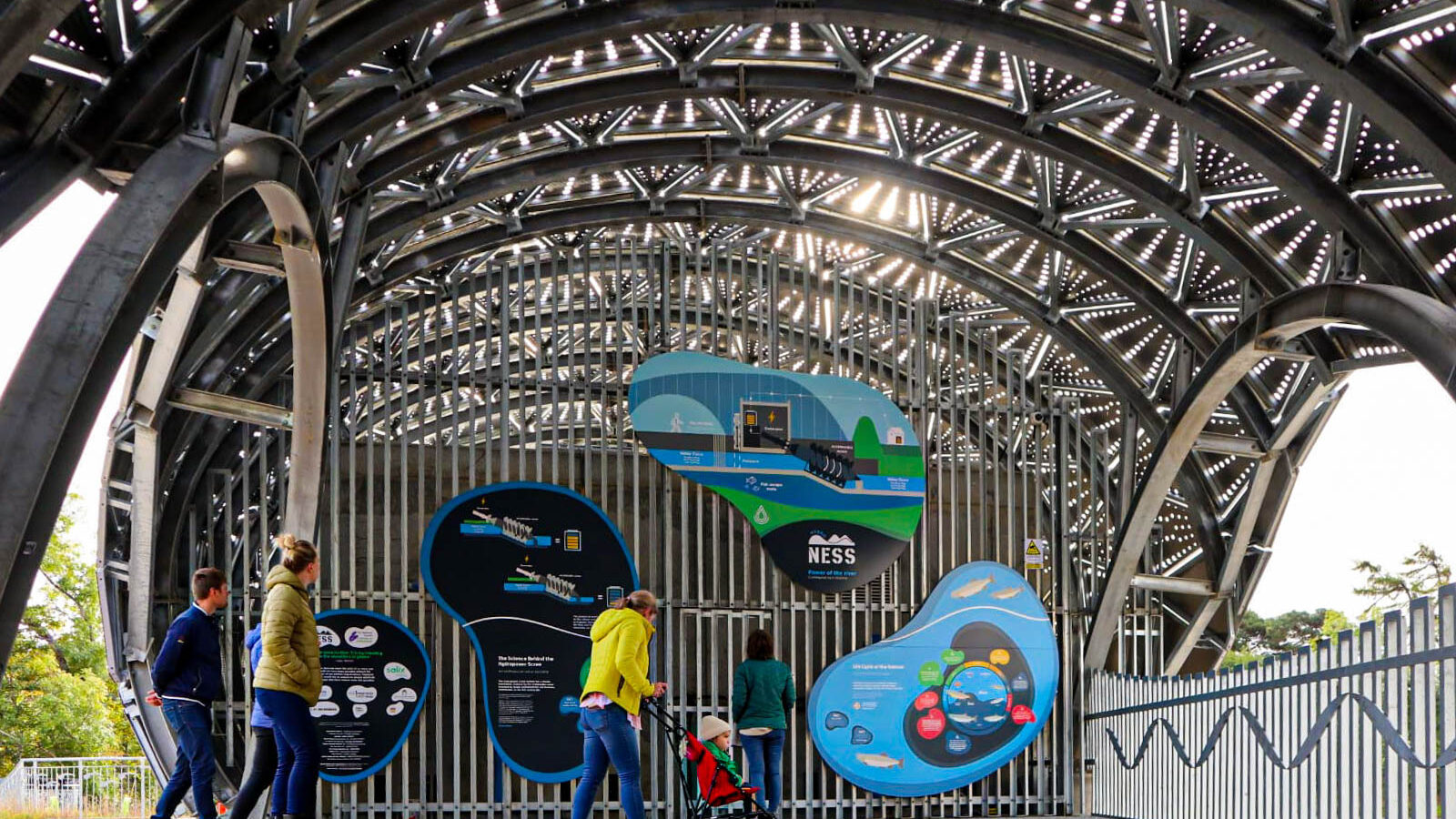 If you would like to hear more about how Mather & Co can help you incorporate STEM learning into your attraction – please contact us and let's have a chat!