Mather & Co have over 25 years' experience in creating powerful experiences. Our portfolio includes projects such as Quarry Bank Mill, Silverstone Interactive Museum, The Pankhurst Centre and R&A World Golf Museum. As leading exhibition designers, we know that exhibitions can make a real emotional impact on those visiting the exhibition, and that's what we love about what we do.
We design memorable experiences that inspire curiosity, welcome visitors to explore different avenues of a story and allow them to have debates and conversations in a safe space. We think it's important to involve local communities and target audiences when designing so they can share their inspiring stories and help shape the design – this generates a project that truly represents what these communities want, whilst also collecting and sharing real lived experiences.
All our projects have the power to make a difference. We would like to revisit a few of them and explore the impact our designs have had on visitors…
The Pankhurst Centre
"The Pankhurst Centre reminds us that women, through a domestic setting, can make a difference. They can change people's ideas, change the way others look at them and give inspiration to women to continue to change the world." – Dr Stella Butler, Ambassador for the Pankhurst Trust
'At Home with the Pankhurst Family' tells the story of the Pankhurst family who formed the Women's Social and Political Union (WSPU) from their home at 63 Nelson Street, Manchester, to fight for the right for women to vote.
We wanted to create a 'rebellious' exhibition using agitation methods that were used at the time such as such as the chalk writing on pavements and walls, painting, smashing windows using domestic items to create a fresh new visual style for the space that represents the activists then and the organisation now.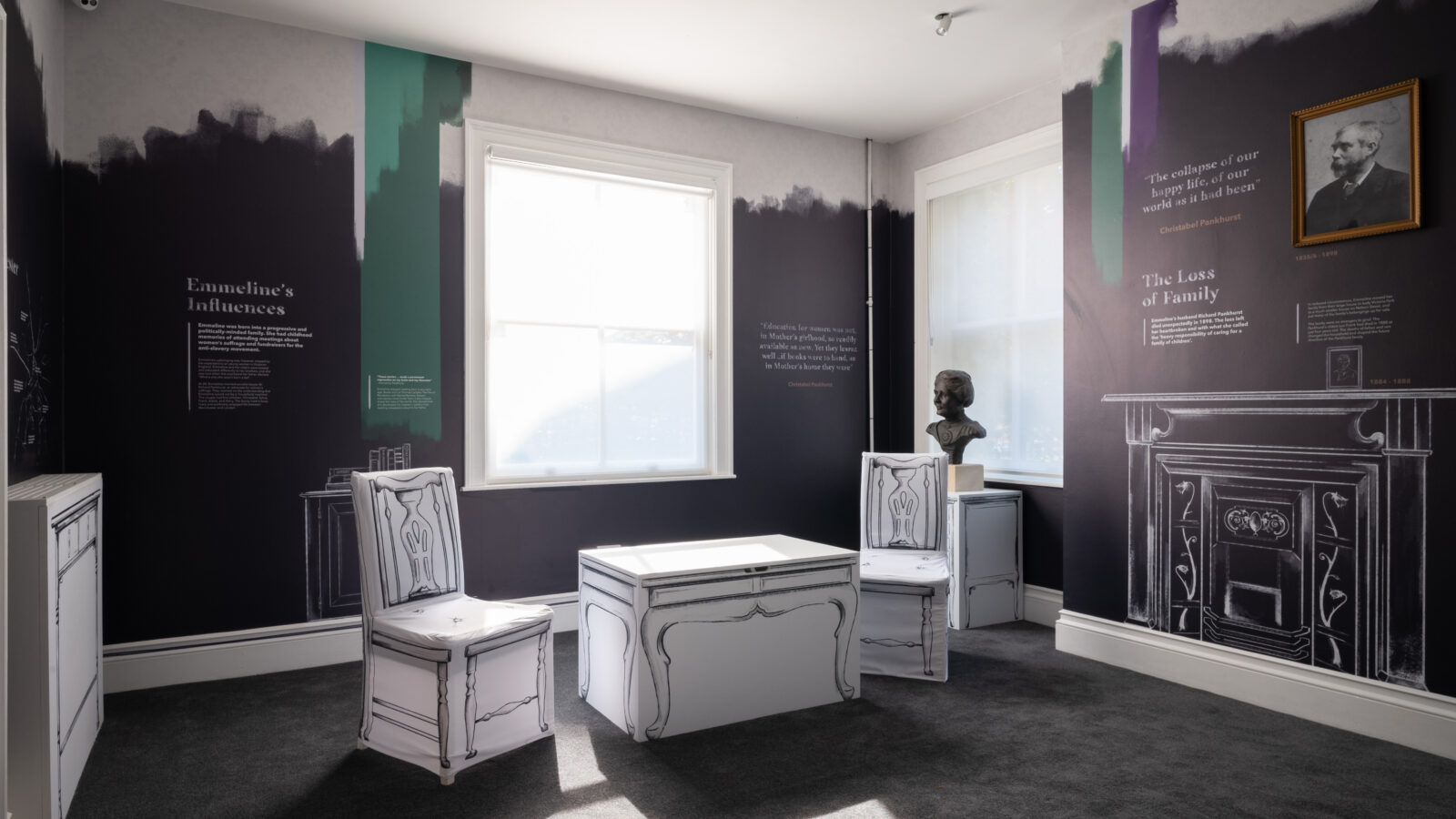 There's two side to every story, so we created an immersive AV show that throws visitors into the middle of the debate between the Suffragettes and the opposition, as they argue whether women should have the vote and what an 'acceptable' form of activism should be. This emotional film shows the fight for women to have the right to vote and ends with heartfelt facts about women's rights in today's world and how this is still an ongoing battle.
It is against this backdrop that The Pankhurst Centre has started to see real change in its visitor base and community engagement. Visits by men have noticeably risen since opening in June 2021, and visits by school parties and young people have also increased, as sessions on the history of women's suffrage and the social issues of today can now be supported in dedicated areas within the rooms.
"This exhibition is so powerful and impactful it had me on the brink of tears - thank you to everyone involved!"
Pankhurst Centre visitor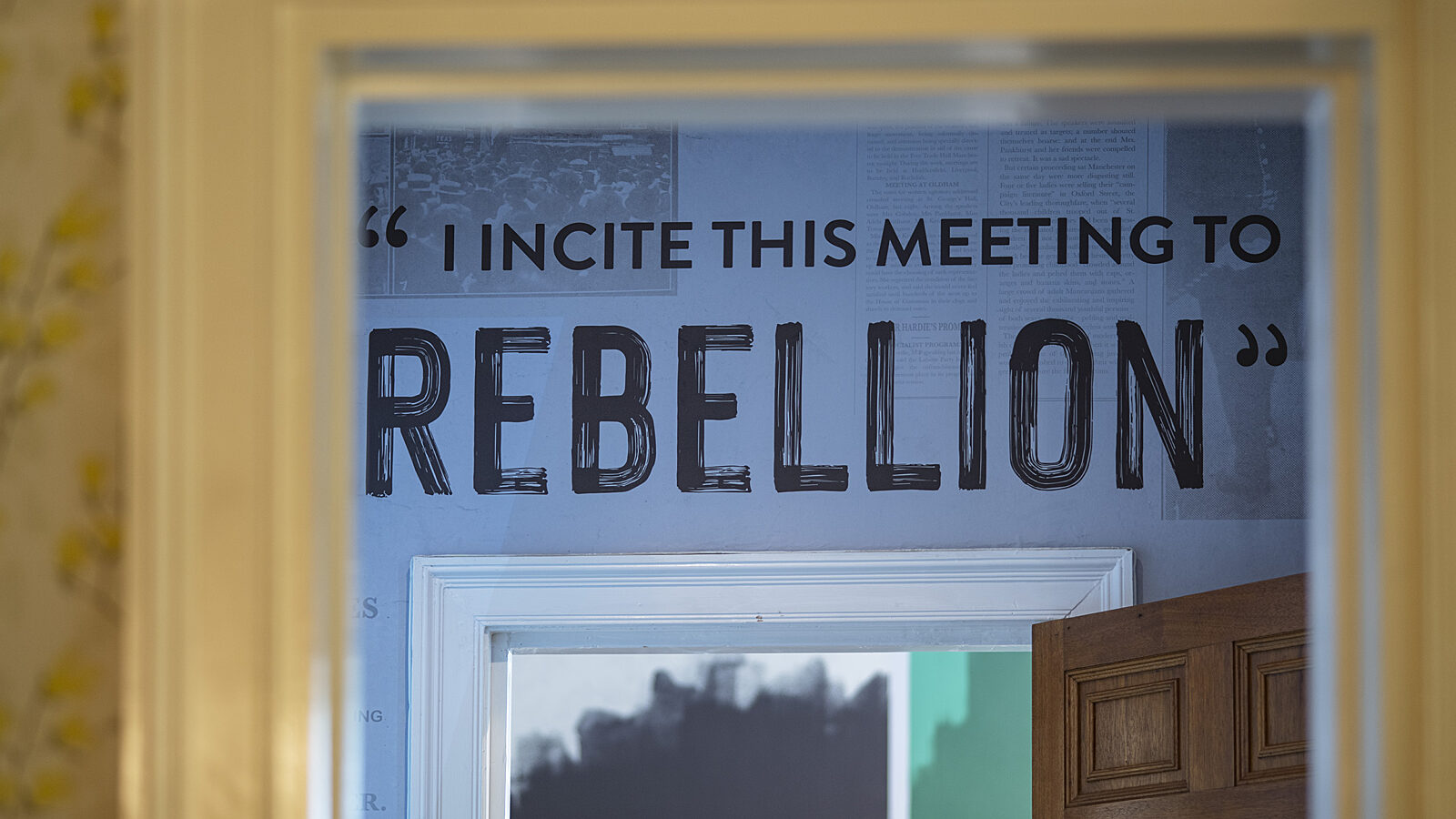 But the real difference the exhibition has made is in supporting the work of Women's Aid at The Pankhurst Centre. The plight of the Pankhurst family and the safety of the domestic setting holds resonance with the women who make that difficult journey to refuge. Staff can now use the exhibition as a space to meet these incredible women when they arrive and use it to talk through their experiences and help them make their next positive steps forward.
Gail Heath, CEO of the Pankhurst Trust, said: "When we hold group work here for survivors of domestic abuse, often a visit to the museum is part of that struggle. It's a reminder of how courageous women can be and how we can overcome anything if we put our minds to it."
We are so delighted to hear the amazing comments about the exhibition, and that it has connected with and empowered both men and women!
"A well thought out exhibition illustrated clearly the main facts of the suffragette movement. The parlous was the best part – so powerful."
Pankhurst Centre visitor
National Paralympic Heritage Trust
Mather & Co is proud to have an ongoing relationship with the National Paralympic Heritage Trust – we have designed two permanent Paralympic exhibitions at the Stoke Mandeville Stadium and the National Spinal Injuries Unit at Stoke Mandeville Hospital, and continue to design the touring regional exhibitions to connect with people and tell the Paralympic story to people all over the UK.
No project required us to consider physical and intellectual accessibility more than this one. Every part of the exhibition design was developed with accessibility in mind, discussing the best approaches with Paralympians – a practice and ethos we now take into all of our projects.
90%
of users felt that the National Paralympic Heritage Centre exhibition was the most accessible they had visited in the UK.
At one of our regional exhibitions, located at Gunnersbury Park – sporting hero and Paralympian Natasha Baker was featured. She visited the exhibition to see her story on display, and we caught up with her to see how she feels her story could inspire others.
Natasha Baker also added,
"I think it's really important to spread the word and show off our sport, especially being a local athlete - hopefully inspire those who come to see the exhibition and show that hard work pays off and disability doesn't have to hold you back."
"I felt very proud to be able to show my jacket and saddle pad to the public and have the opportunity to tell my story."
Natasha Baker, British para-equestrian
Ipswich Museum
Ipswich Museum recently announced that the National Lottery Heritage Fund has awarded them £8.7 million to redevelop the museum, including embarking on a process of decolonisation of its displays and collections. Mather & Co was part of the team which supported the museum in their bid and will continue as leading exhibition designer on the project.
We love to get involved with the community, and it is incredibly important to be willing to include them in the conversation early on in the process. As part of this fascinating and challenging project, we participated in initial co-creation sessions alongside the museum team to develop a co-creation model that creates parity between and values all contributors. Working with the local Ipswich community, we want to develop a museum that realigns itself from a Victorian colonial museum to a welcoming space that tells the honest history of its collections and authentically represents the experiences of its communities today.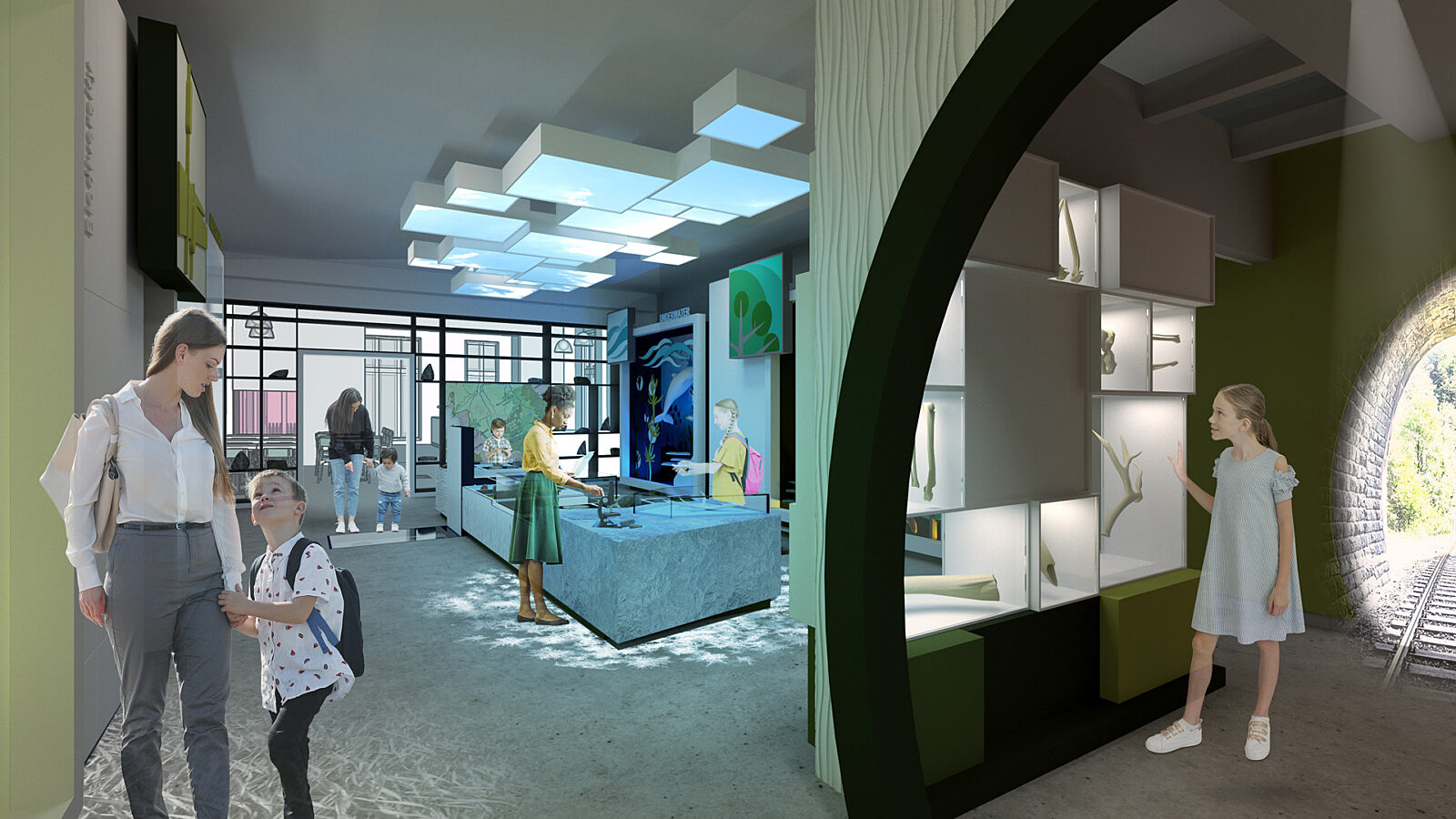 Now the project moves to its delivery phase, we are looking forward to continuing and learning from this co-creation process, as we explore what it is to decolonise a museum together. We know that it will be challenging along the way, but once this is completed, we will be able to produce a museum that not only makes a difference to the community of Ipswich but also has the potential to be a pioneering project nationwide, as more museums are encouraged to change the way they look at their collections and stories.
If you would like to hear more about how Mather & Co can help you create a powerful exhibition – then please drop us a line and let's have a chat!