On the first day of Mather & Co, we are celebrating our ONE new website and brand refresh. Earlier this year, we launched our new, interactive website along with our refreshed branding.
The refreshed branding consists of black, white, and grey as primary colours, and we have introduced secondary colours to represent the different strands of Mather & Co, which are sporting green, heritage teal, and bespoke blue.
On the second day of Mather & Co – we are highlighting our TWO projects with The Royal & Ancient Golf Club.
Mather & Co redeveloped the acclaimed The R&A World Golf Museum, formerly known as British Golf Museum. The R&A then further commissioned the company to create a live projection-mapping show on the front facade of the iconic Royal and Ancient clubhouse in St Andrews.
We designed a museum that could bring golf lovers and non-golf lovers together to appreciate the sport for its pioneering history, global presence, and diverse future.
Once the redevelopment of the museum was completed, we were further commissioned to create a live show, which was projected onto the front of the renowned Royal and Ancient clubhouse to celebrate the world-famous 150th Open Championship. This state-of-the-art 4D motion graphic show was commentated by Paisley-born Hollywood superstar, Gerard Butler.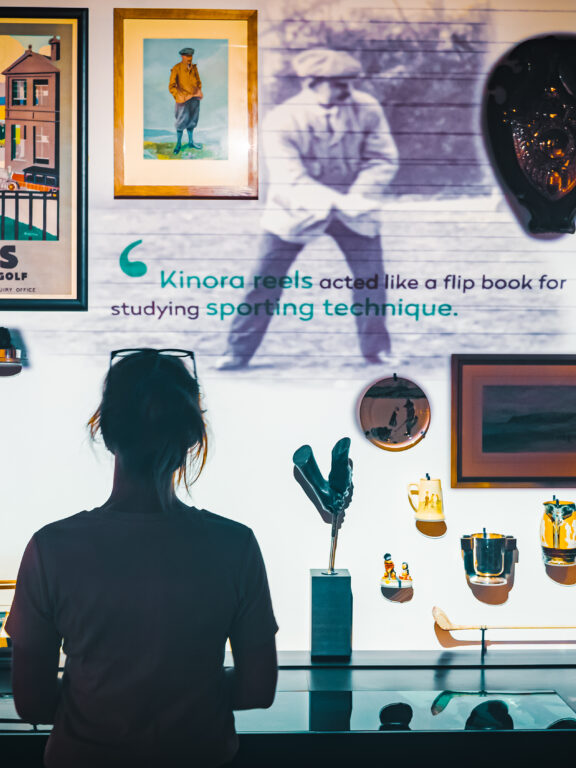 On the third day of Mather & Co we are revisiting the 3D printed mannequins of tennis icons at Wimbledon Lawn Tennis Museum.
We have worked closely with The All England Lawn Tennis Club for more than 15 years – our most recent project was 'The Open Era' gallery at Wimbledon Lawn Tennis Museum.
In the rivalries section of the exhibition, you can find six 3D printed mannequins of tennis legends Roger Federer, Novak Djokovic, Serena Williams, Venus Williams, Martina Navratilova and Bjorn Borg in iconic poses. All the figures have been painstakingly recreated using photo references and true dimensions taken from the players' actual tennis kit.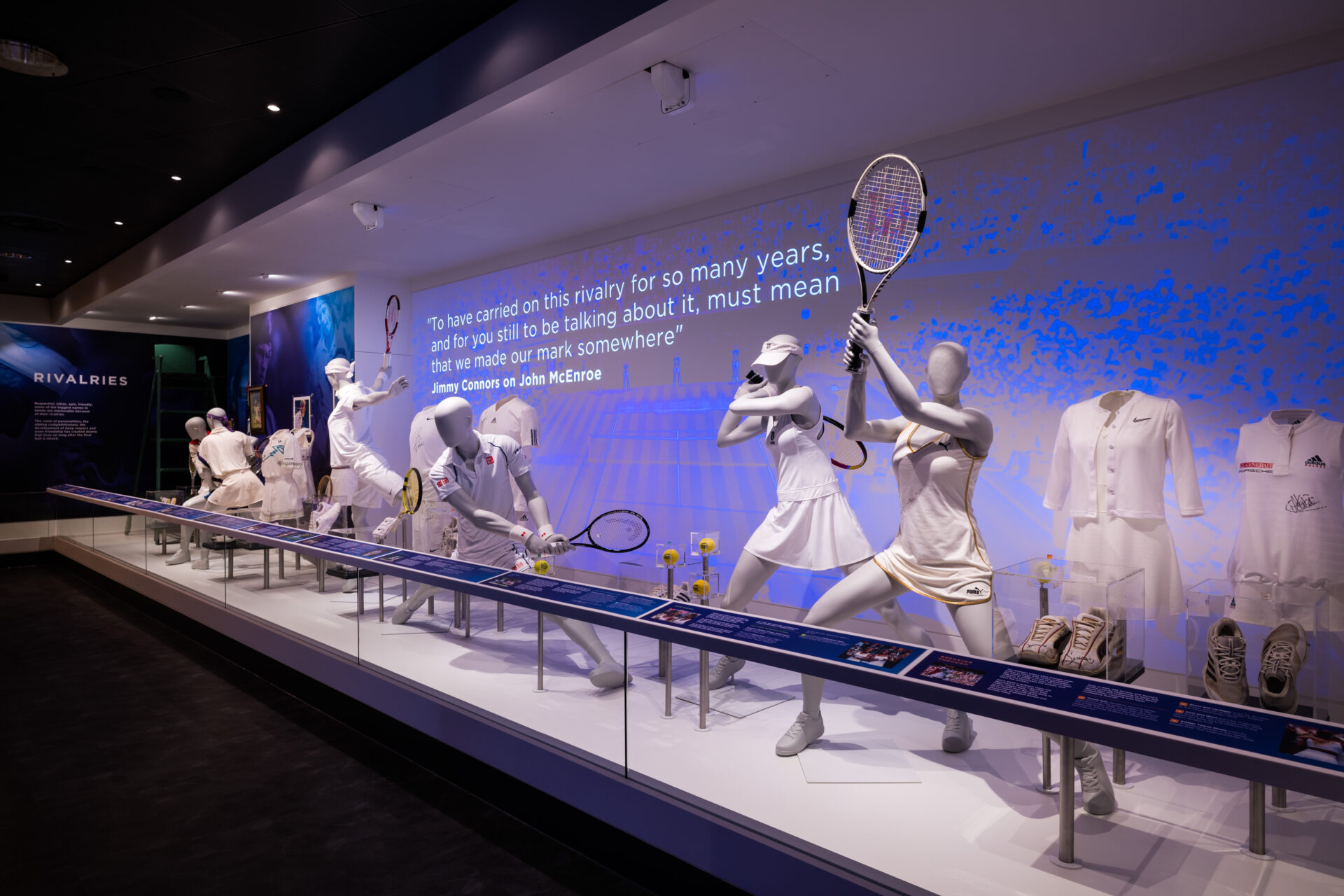 On the fourth day of Mather & Co we are reflecting on the FOUR trade shows and conferences that we have attended this year: Museums + Heritage Show in London, IMCC in Oslo, IAPPA Europe, and Integrated Systems Europe in Barcelona.
Looking ahead to next year, we are already booked in for Museums + Heritage and will be attending Museum Connections in Paris, where we look forwards to continuing to expand our network.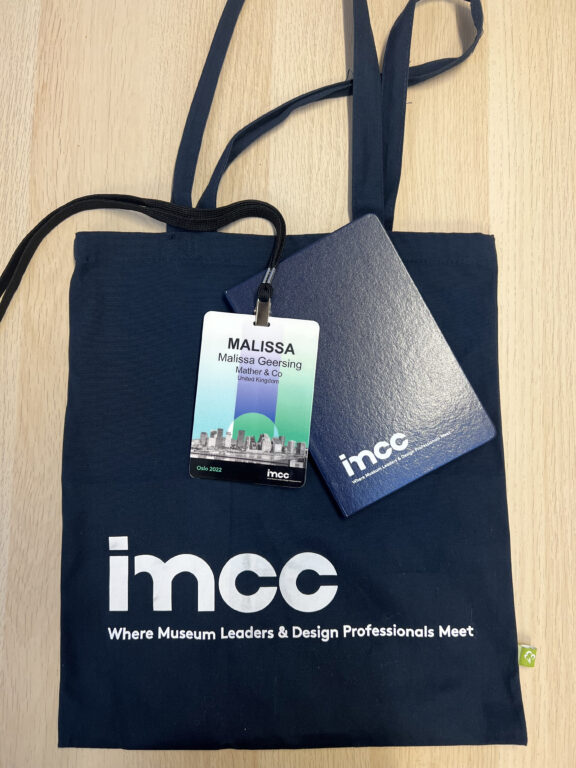 On the fifth day of Mather & Co we are revisiting our work at W5 Science & Discovery Centre.
Two reimaged exhibition floors excite and inspire visitors, with eight world-class new interactive zones packed with over 250 hands-on-exhibits and experiences delivered in partnership with Aivaf.
Mather & Co were brought on board to bring theatre and theming to the displays, alongside cutting-edge ideas for interactives and audio-visual moments. Our design incorporates fun STEM learning with real tasks and scenarios, enabling visitors to discover a problem, then design and experiment how to overcome it.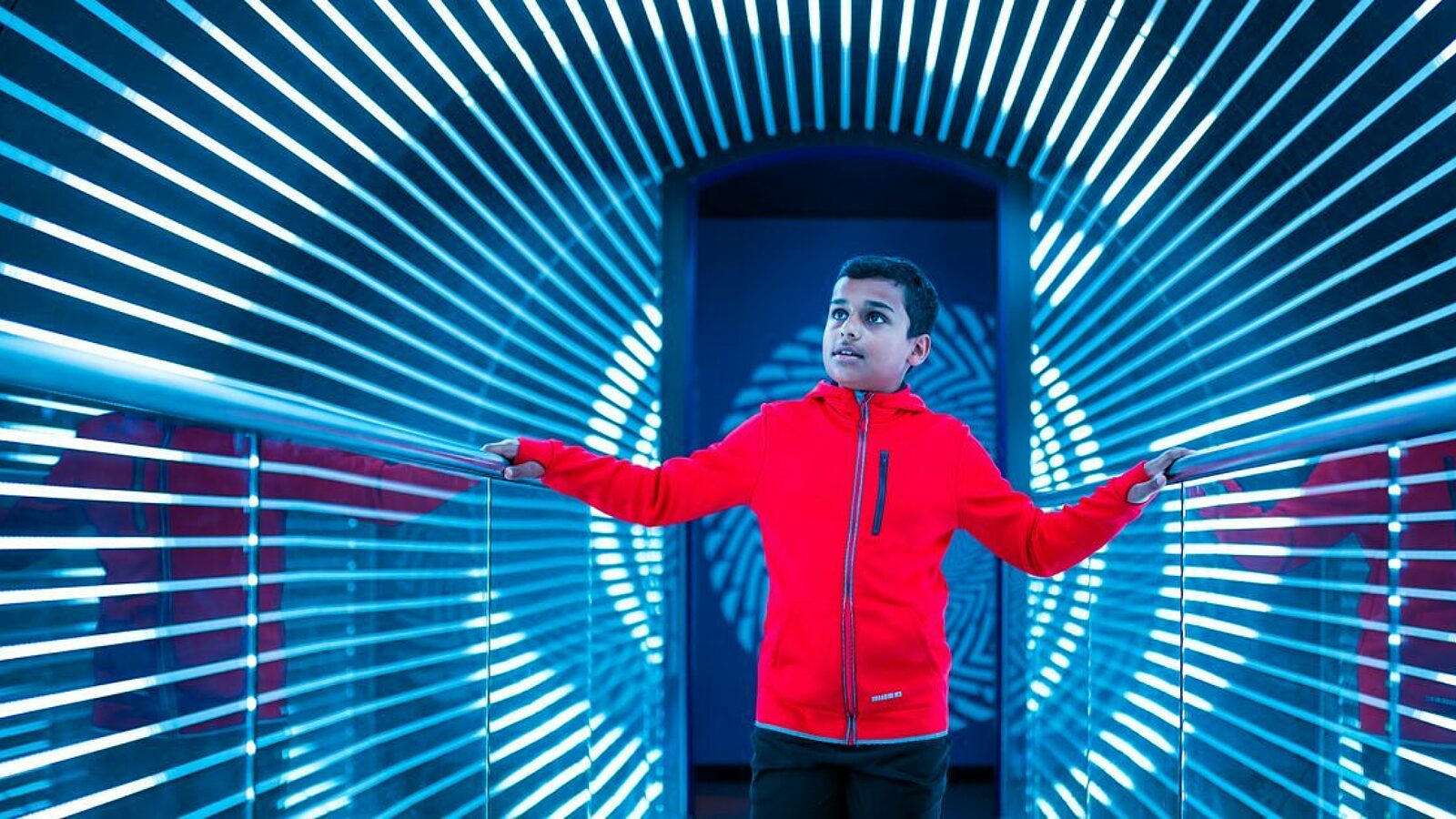 On the seventh day of Mather & Co we are proud to reflect on SEVEN testimonials from our clients – swipe to see what they say about working with us!
"It was a real pleasure to work with the Mather & Co team – they understood the vision and used their experience to realise it in creative and varied ways. We are all delighted with the results, and more importantly, the response from visitors has been overwhelmingly positive."
Angela Howe, Museum and Heritage Director at The R&A
"The team has helped us to make the museum the most beautiful, educational, and truly inspirational in the world."
Francis Gabet, Former Director of the Olympic Museum, International Olympic Committee

"It's been a pleasure working with the Mather & Co – the team put their heart and soul into creating this leading visitor attraction for visitors from across the world."
Isabel Rhodes, Chief Executive at Gretna Green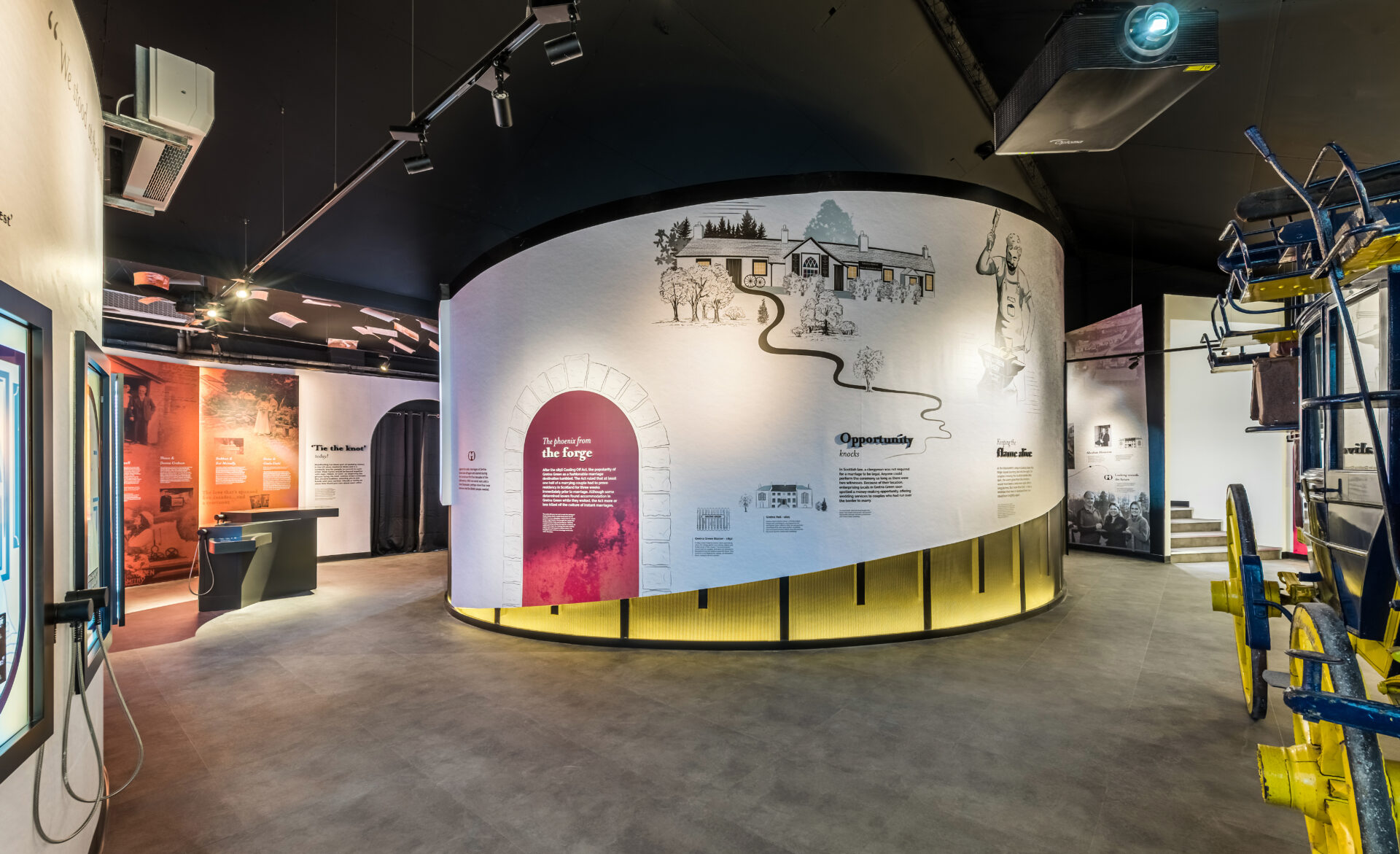 "Mather & Co are a very supportive and flexible company; they supported us through all the problems we overcame right up to opening day."
Sally Reynolds, former CEO at Silverstone Interactive Museum
"It's been fantastic working with the Mather & Co team, who have delivered a creative and engaging exhibition for our visitors to experience."
Tamsin Foster, Head of Major Projects at Historic England (Shrewsbury Flaxmill Maltings)
"I worked with Mather and Co, as our lead exhibition designers, to create the award-winning National Football Museum in Manchester, which opened in 2012. The proof of their outstanding work with us is the incredible media and public reaction to the Museum, attracting up to 500,000 visitors each year! I recommend Mather and Co in the highest possible terms."
Kevin Moore, former CEO at National Football Museum
"Mather & Co's vision excited the team from day one and they were a delight to work with – the finished product exceeded my expectations."
Neil Maclnnes OBE, Head of Libraries, Galleries, Culture and Youth Services at Manchester City Council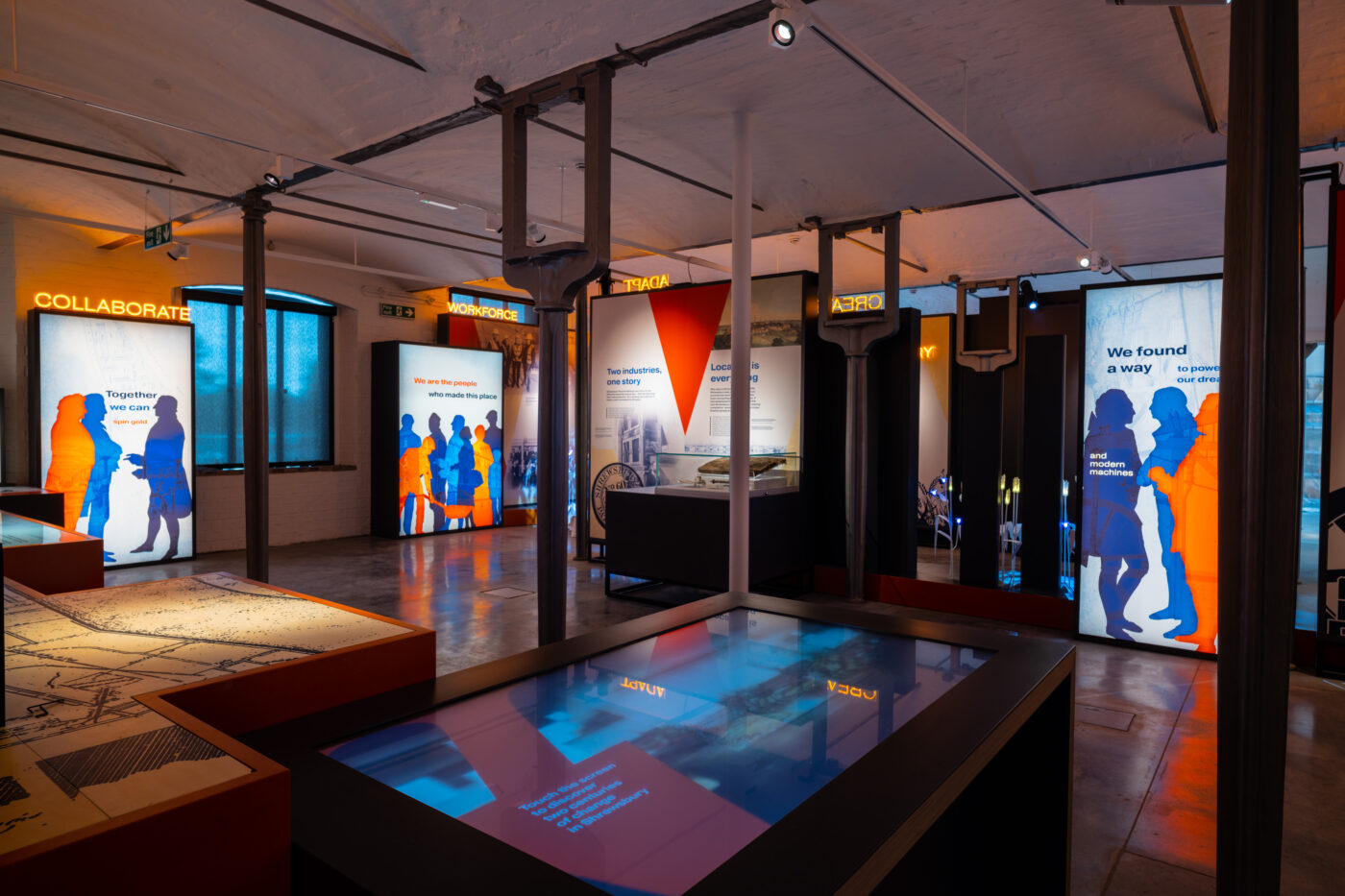 On the ninth day of Mather & Co we are highlighting the NINE galleries that are under development at Ipswich Museum.
Ipswich Museum was awarded £8.7 million by the National Lottery Heritage Fund to redevelop the museum – Mather & Co was part of the team which supported the museum in their bid, and we will continue as leading exhibition designer on the project.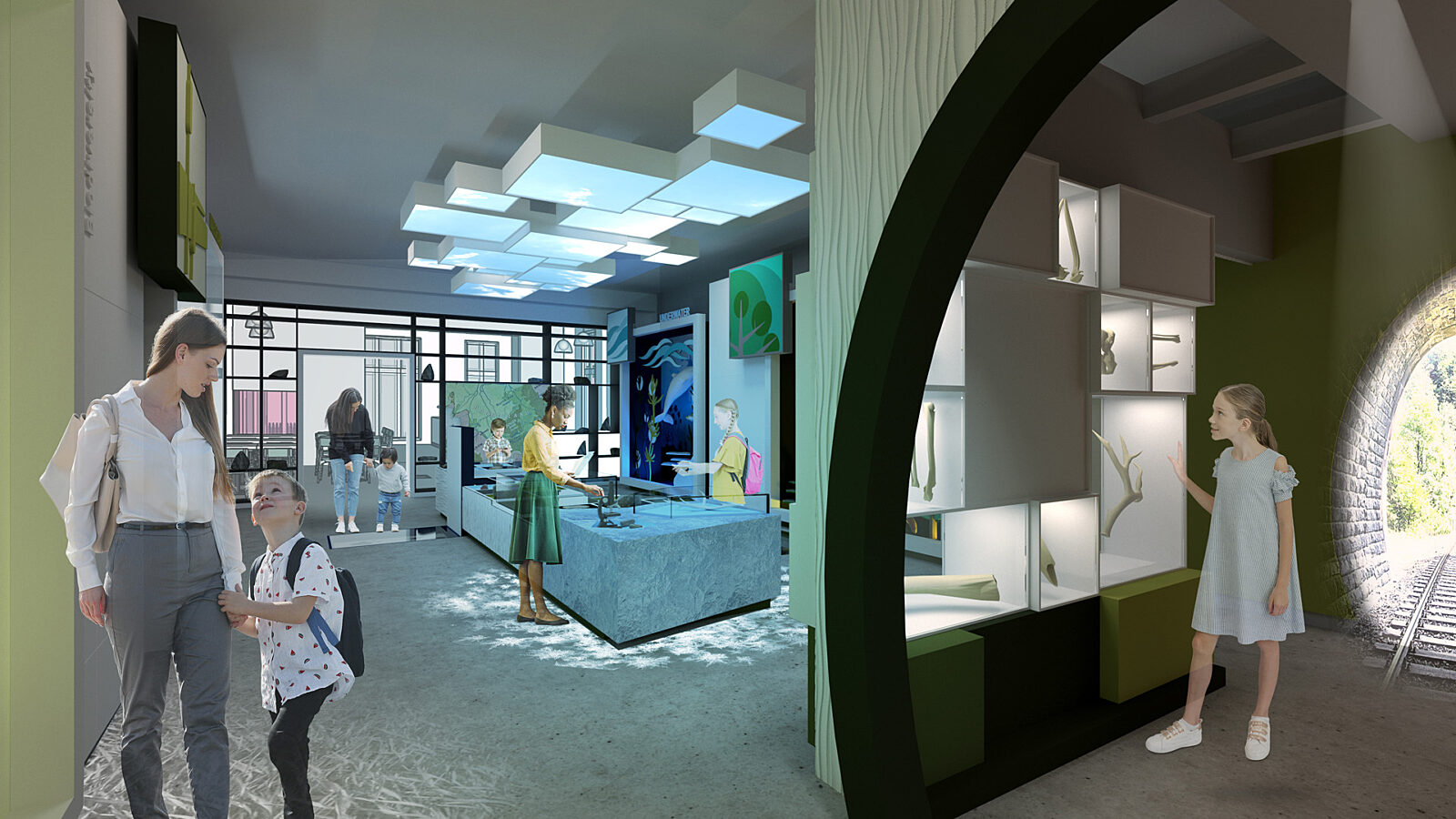 As part of the redevelopment, Ipswich Museum is currently embarking on a process of decolonisation of its displays and collections. By working with the local community, we want to develop a museum that realigns itself from a Victorian colonial museum to a welcoming space that tells the honest history of its collections and authentically represents the experiences of its communities today.
Once this co-creation process is completed, we will be able to produce a museum that not only makes a difference to the community of Ipswich but also has the potential to be a pioneering project nationwide, as more museums are encouraged to change the way they look at their collections and stories. We are looking forward to continuing and learning from this process!
On the tenth day of Mather & Co we are shining a light on the London 2012: 10-Year Anniversary exhibition – which celebrates the 10-year anniversary of the London 2012 Olympic and Paralympic Games.
The exhibition shines a light on the sporting success of London 2012 and celebrating the unforgettable legacy it's left behind.
The exhibition displays memorabilia from key sporting moments and legends – including a pair of shoes and gloves worn by para-cyclist Neil Fachie MBE at the London 2012 Paralympic Games, London 2012 Olympic and Paralympic Opening Ceremony torches, London 2012 Olympic and Paralympic medals, and a piece of the London 2012 running track with a Paralympic running blade.
On the eleventh day of Mather & Co we want to highlight ELEVEN ways that we can help you!
So, how can we help you?
On the twelfth day of Mather & Co we are highlighting the 12-seater boardroom table at One London Road.
Back in September, One London Road opened – a bespoke, co-working social space, based in the heart of Alderley Edge.
One London Road offers three floors which include hot desks, co-working spaces, meeting spaces (including an executive boardroom), social areas, and great coffee of course.
The executive boardroom has 20 seats in total, with integrated AV conference facilities, along with a glass floor and beautiful interior.