Bringing the sport of golf to a new generation
Mather & Co was appointed to update the museum with a new branding and image. The key objective of the museum redevelopment was to reimagine the golf heritage experience – making it appealing to current golf fans, whilst also attracting those new to the sport. The museum is the most comprehensive golf collection in Britain and one of the finest worldwide – with an incredible collection of over 16,000 items. Mather & Co created a museum that could bring golf lovers and non-golf lovers together to appreciate the sport for its pioneering history, global presence, and diverse future.
Celebrating the past, present, and future of golf
Inside the redeveloped museum, visitors can explore six new zones that include plenty of interactivity and immersion. Experiential video displays engage and entertain younger audiences. Visitors can view the oldest golf clubs in the world, learn to play golf with major champion Catriona Matthew, have a go at putting under pressure in a new digital experience and become immersed in the history of The Open Championship in a new state-of-the-art projection show.
A key aim was to communicate the significance of The Open – and the various factors that make up the Championships including the fans, the players' mindsets, the history, and the weather.
Mather & Co always try to include tougher topics in their designs, allowing visitors to think and interpret the topics in their own way. This was shown by exploring women's fight for equality and representation in golf, and the impact of the British Empire in making golf global. It's only by acknowledging these issues that we can celebrate the diversity of golf today.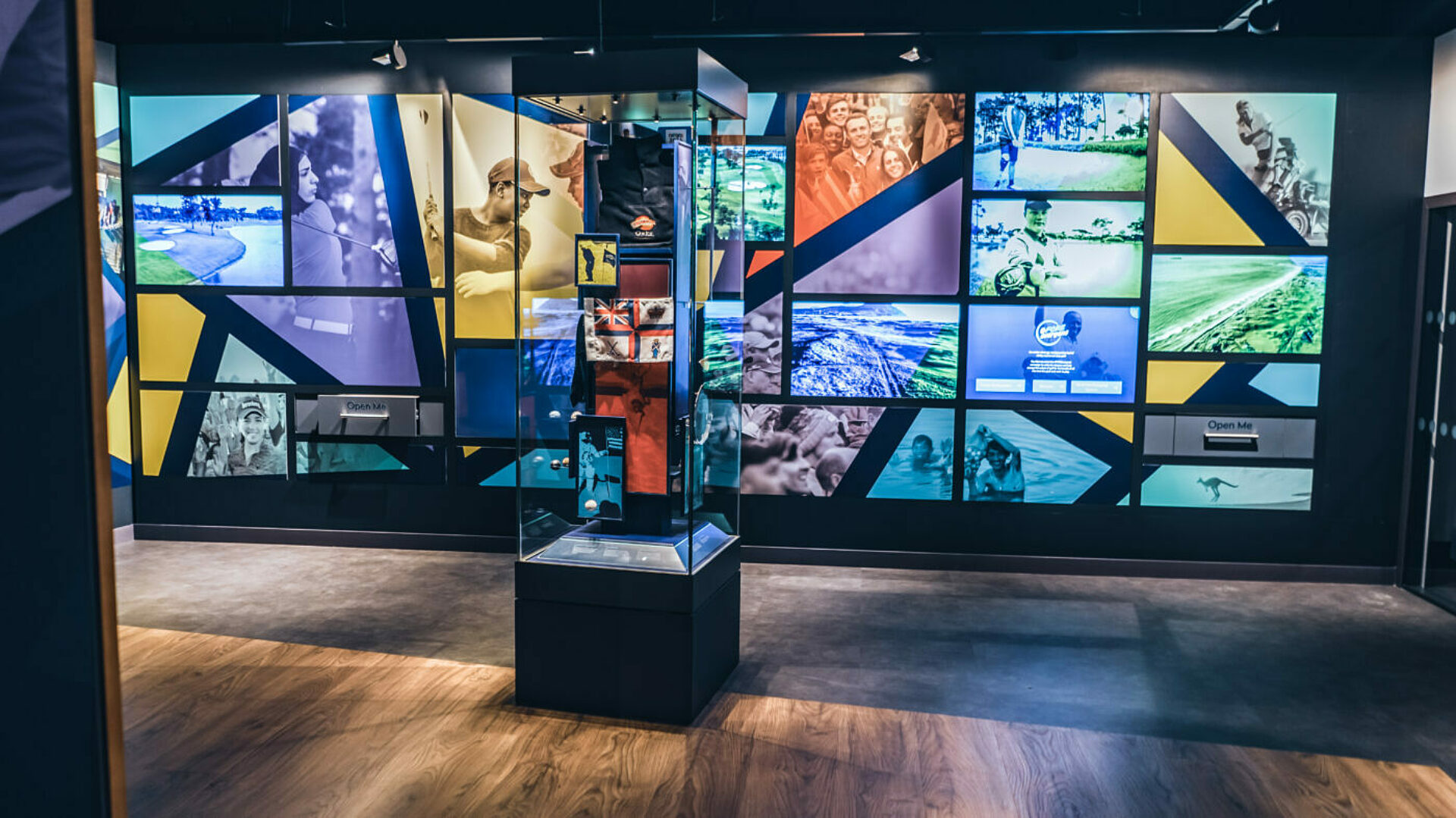 Celebration of light at the home of golf
Once the redevelopment of the museum was completed, Mather & Co was further commissioned to create a live show, which was projected onto the front of the renowned Royal and Ancient clubhouse to celebrate the world-famous 150th Open Championship.
The projection mapping show took visitors on an incredible journey through a visual celebration of key events that have happened up to The 150th Open. The ten-minute audio-visual spectacular unfolded, morphed, and animated across the Clubhouse façade creating a unique presentation of this incredible golfing journey – The 'Celebration of Light.'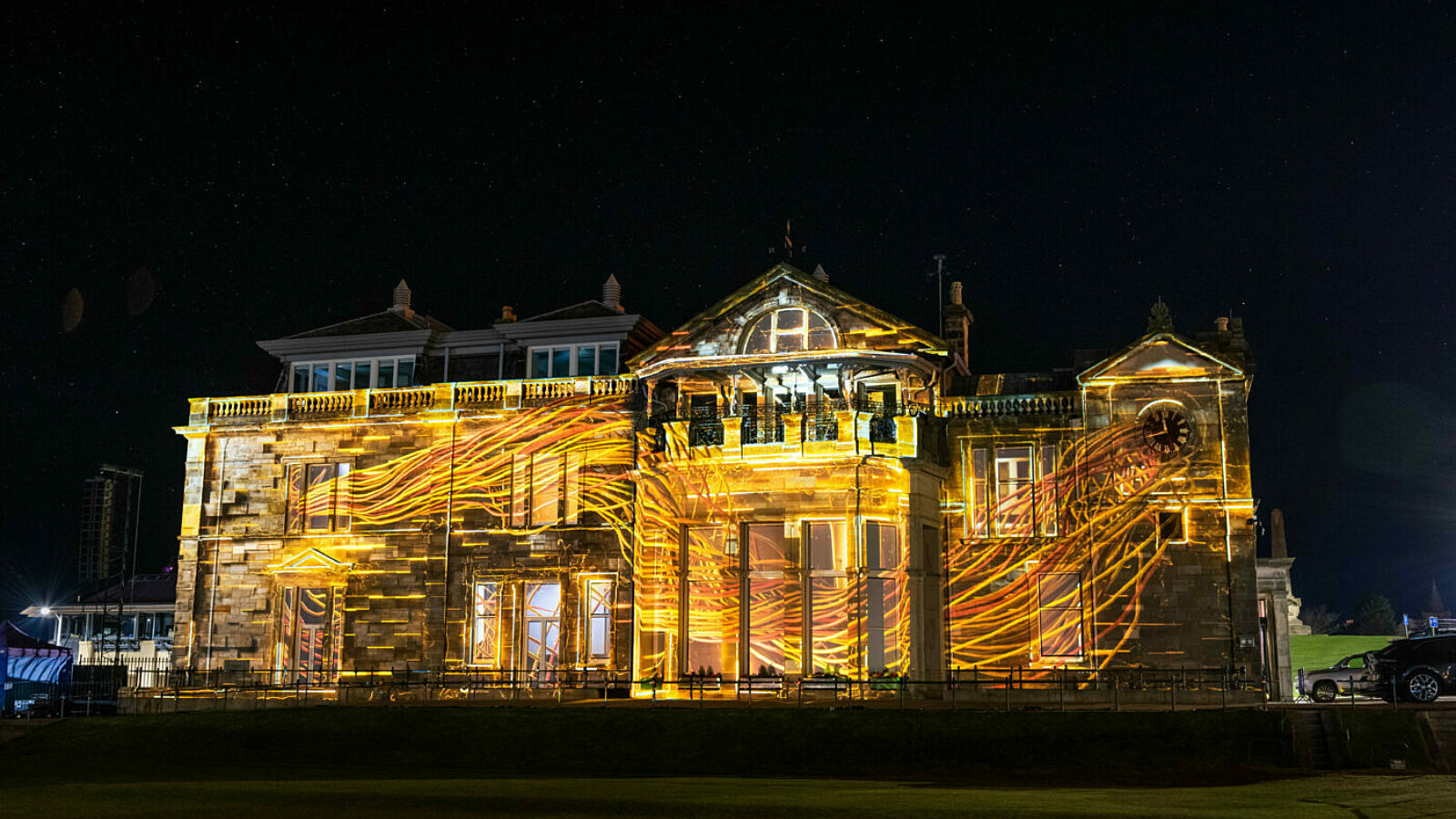 The 'Celebration of Light' was a bold and entertaining high-impact show, bringing the Clubhouse to life using the vibrant brand and state-of-the-art 4D motion graphics. The projection mapping show was commentated by Paisley-born Hollywood superstar, Gerard Butler.
Any visitors attending The Open this year can visit the redevelopment R&A World Golf Museum with an admission fee from £8.