Some of its most well-known projects include the Silverstone Museum, the National Paralympic Heritage Centre, The Royal Mint Experience and Downton Abbey: The Exhibition, which went on to tour the globe.
Mather & Co offers a range of different services, bringing together a team of talented creatives who work in a connected fashion to deliver seamless experiences. To find out more about this approach, and to gain insights into some of the latest trends in the industry, we speak to Leanne Clydesdale, content manager, Paul Lee, design director, and Phil Boardman, senior graphic designer.
Content is key
Introducing the company's content development services, Clydesdale explains that her team supports funding applications and feasibility studies. They also help clients develop their vision:
"We look at what our clients want from a project and what stories they want to tell, but also what visitors need and what stories they want to see."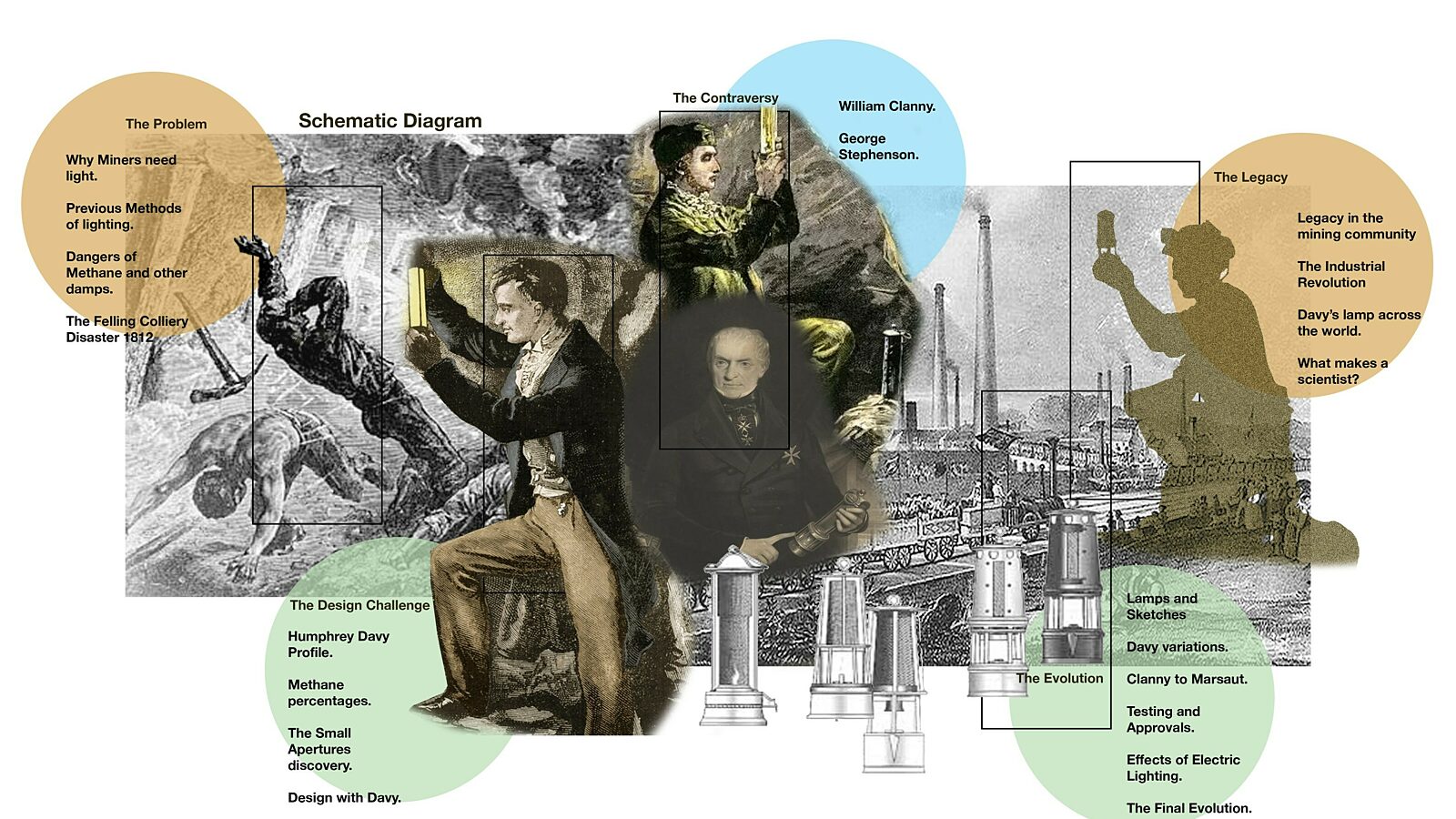 The team also provides research services:
"We have a content developer who specialises in research, helping clients to gather more information about the story and providing support in gathering assets for the content. She can go into the archives and find out stories that haven't yet been told."
In addition, the team supports clients with community engagement, working with the community to find out what stories they want to know and what's important to them:
"That then feeds into content development as well, with the community helping us to develop the experience and bring those stories in.
"Finally, and most importantly, we support the client with content development, from working out what stories to tell and plotting them within the space to the production of the content. We support the writing and editing of the final content and liaise with the visual language teams in presenting that content, all with the target audience in mind.
"In some ways, we are the middleman between the client and the designers, working to help transition the concept through to a real 3D experience."
Telling an authentic story
One of the key things that the content development team does is to help clients communicate their story, whether it's a brand experience, a castle, a sports experience, or a museum.
"For all our clients, the narrative is extremely important. So, we need to make sure we understand the story, what is important about that story, and also how visitors best engage with it.
"If we don't get that right, it can become an emotionally empty experience. We want to ensure that the visitor journey is fluent and natural from a storytelling perspective. We want to help people to understand that story clearly.
"People love storytelling. So when we create these experiences, that's what they come for, whether it is their favourite brand and understanding the history and the heritage behind that, or a museum that helps them understand different stories and cultures. If we get that wrong, we are misrepresenting stories and people. It's important to us that we understand the communities that we are working with."
The content feeds into the design, and vice versa:
"We have a range of different designers, and we encourage all of them to work with content. Some of us work solely with content, working with a designer to translate it, and some of us are both content developers and designers. It is important to make sure that the design is completely inspired by the story. Otherwise, we end up with something that doesn't relate to the story that we're telling."
Graphic design at Mather & Co
Next, Boardman introduces Mather & Co's graphic design services:
"The graphic design department gets involved at all stages. We engage with the 3D team, so that the graphics work within the 3D space. Sometimes we also get to design the brands for those spaces, right from the concept through to the artwork and the print delivery. We're an integral part of the team and we get involved each facet of every project, which makes the work interesting."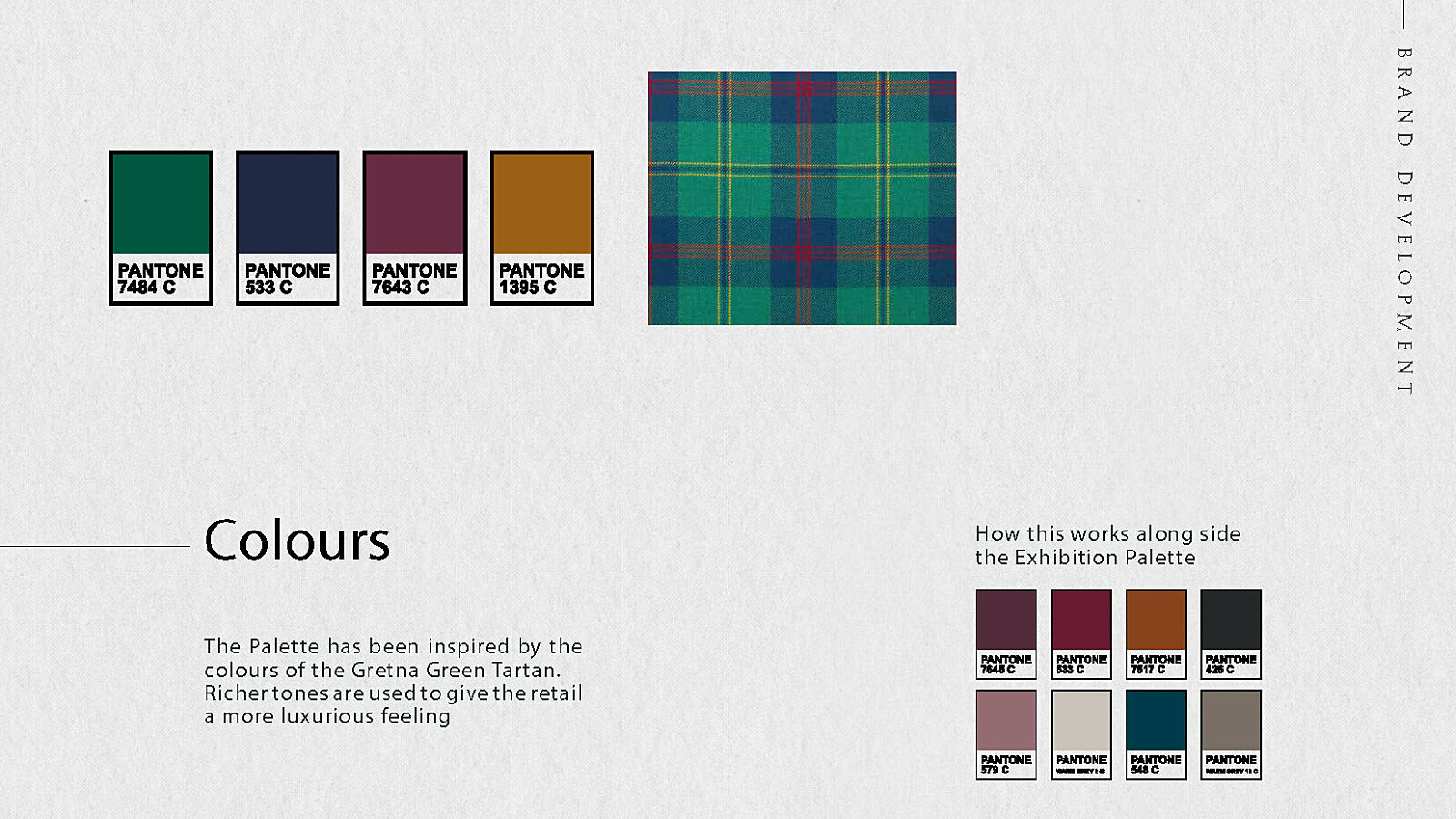 Branding and visual identity can make or break a project:
"Graphics is an integral part of an exhibition. That is what gives it the whole look and feel, so it is important that we get it right. We spend a lot of time working with the client to ensure that it works in an in an exhibition environment. That means that we also take things like access seriously, considering colours and read height. We're making sure that everything's readable and legible for as wide an audience as possible."
The importance of accessibility
Accessibility is an important consideration for the graphics team:
"We've started to take accessibility a lot more seriously after working on the Paralympics project; that really opened our eyes," explains Boardman. "It's important to think about things like contrast and typography, and to consider what will improve the experience for the end user.
"With branding, you're trying to make things aesthetically pleasing, but you can lose sight of the end user. Catering for their needs and making it functional as well as looking nice is the challenge. It's important to find that balance between something which you're happy with from an aesthetic point of view to something that works from an access point of view.
"You need to cater for as many people as possible."
3D Design at Mather & Co
Finally, Lee talks about the 3D design team and how it fits into the bigger picture:
"We have our core 3D team, and then we bring people into a project if we need something more immersive and audio visual based, or we need specific lighting - we can supplement our team with those resources. Bringing in those people is great because not only do we hit every specific part of the project, but as a collective team, we learn from those individuals too.
"Our team is continually acquiring skills as more projects get delivered. We're all in one space and all our projects are pretty much flying across all the tables, so you're always picking up more experience and learning how to overcome certain issues. We are a group of creatives that work collaboratively on most of our projects."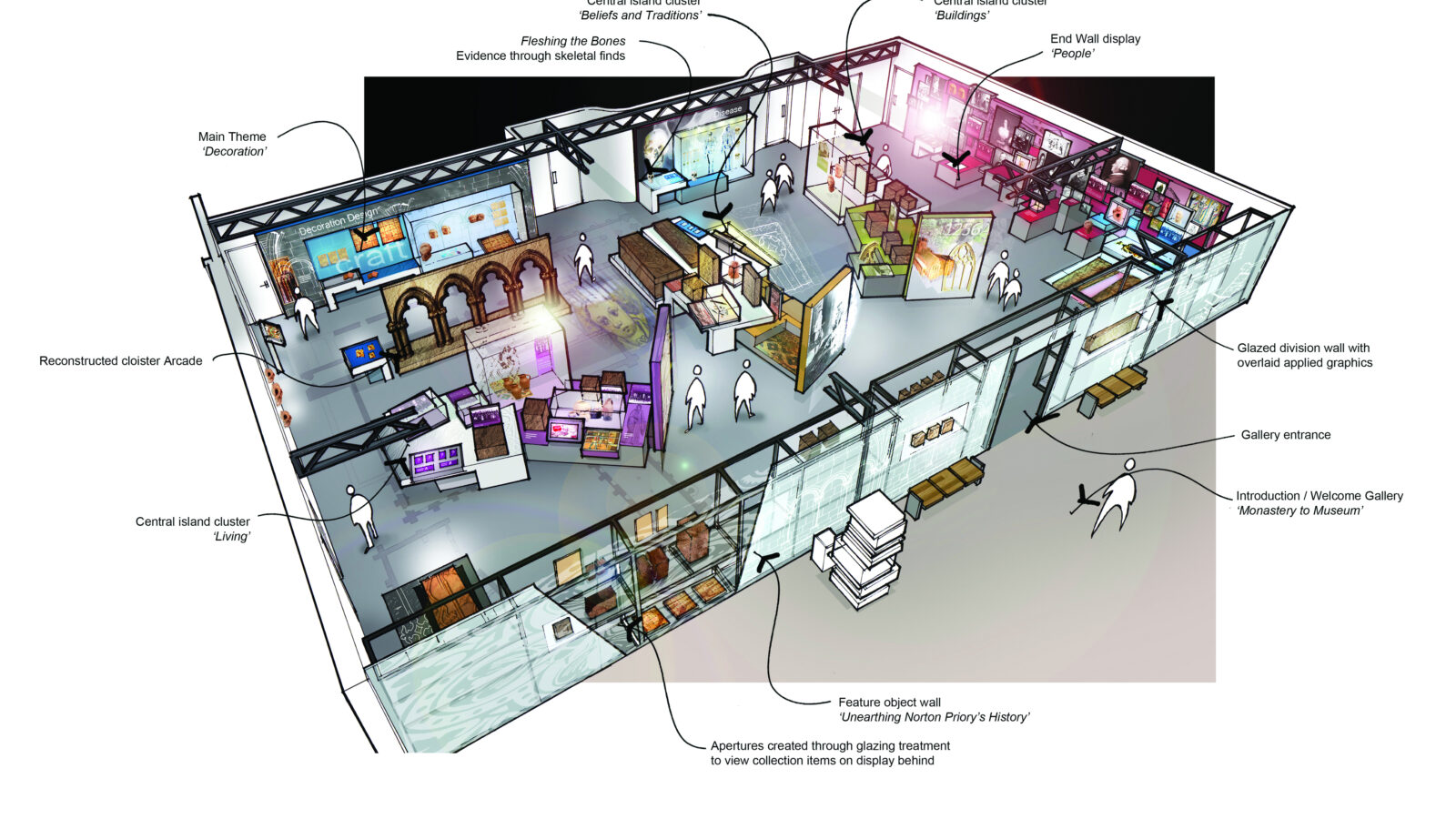 There is a broad range of perspectives, he says, ensuring that the 3D team is not set in one particular way of thinking:
"We're continually pushing the boundaries. Ultimately, what we do, whether we're working on brand experiences or museums, is about creating a destination for somebody to experience something. Everything else stems from that."
A joined-up approach to projects
While the firm offers a wide range of different services, the trio all agree that Mather & Co's ability to provide a cohesive client experience is one of the things that sets it apart.
Lee says:
"One of our strengths is that our clients get continuity. We ensure that the vision we establish on day one with the client, based on their objectives and vision, is maintained right through to completion. That thread that runs through a project isn't lost by somebody else coming in and thinking of it in a different way.
"Most of the time, the team that starts on day one is the team that will finish the project at handover. We might bring other people in for specific aspects, but there will be a core delivery team."
When it comes to master planning, this gives the firm opportunities to look at the project as a whole:
"That's fundamental, making sure you've got an opportunity to work collectively with the client all the way through. That sense of anticipation on day one is met with a sense of achievement on the final day, and you share that all the way through. We do get a lot of returning clients and part of that is our personal service. We are with them through thick and thin."
Understanding the client's goal
Talking about how her team approach a new project, Clydesdale explains:
"Firstly, we need to understand what resources they have and who their team is. We often work with curators who have a clear understanding of their stories and their collections, and who can direct us clearly and provide us with the stories they want to share.
"Then sometimes we have clients who aren't used to working with content and need more support. For them, we'll start from the very beginning to develop their vision, the stories and key messages they want visitors to take away. And then we'll work more closely in filling out the stories with them, creating an interpretation plan that can be used with the design."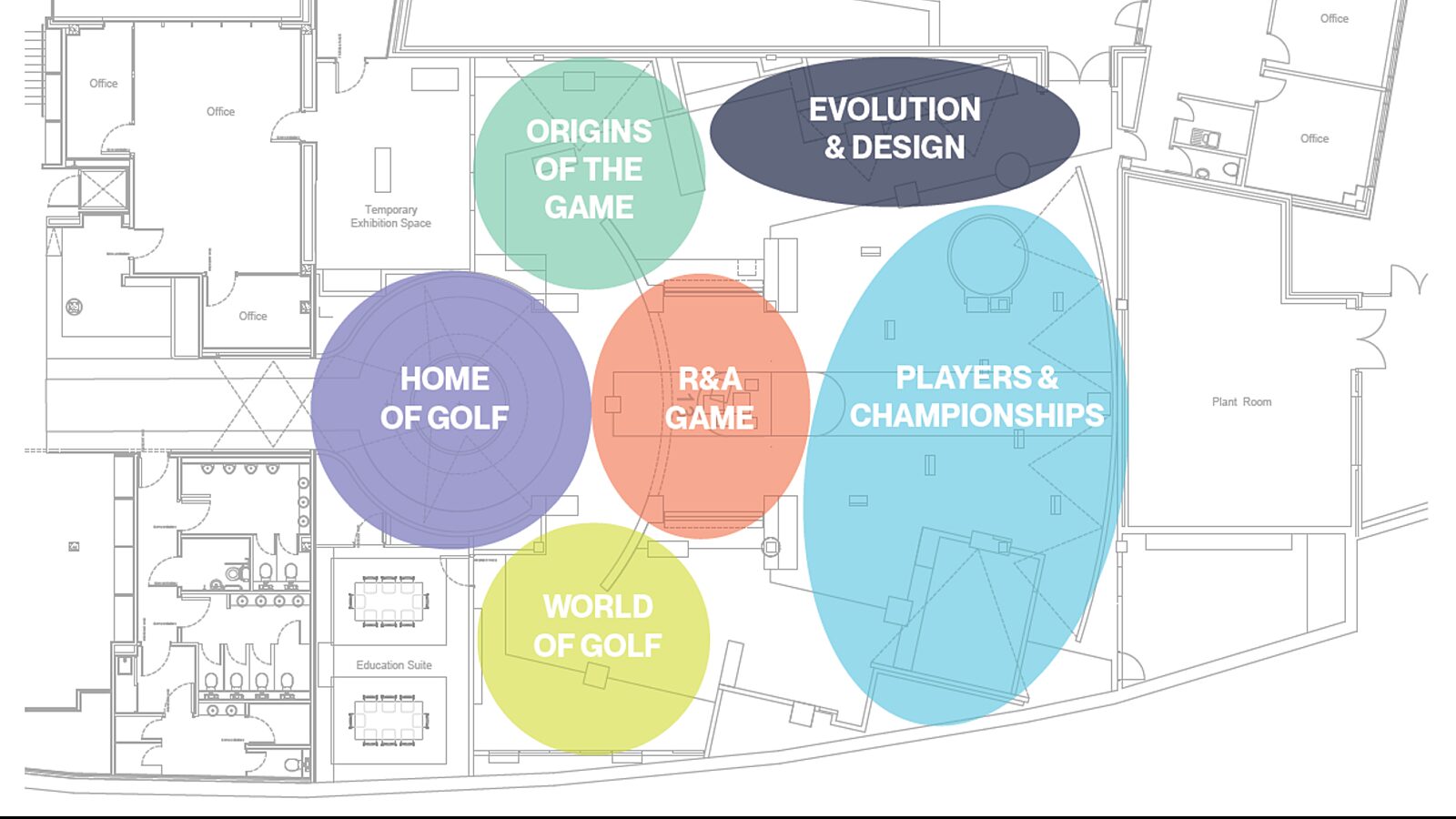 From a graphics perspective, Boardman adds:
"We listen to the client about what their needs are and think carefully about how we approach a project, whether it's sports or heritage or culture. It's vital that we communicate the right messages in the right way, using that graphic identity.
"A lot of people do tend to outsource branding and graphics. We keep as much as possible in-house, so that our clients get that more joined-up approach."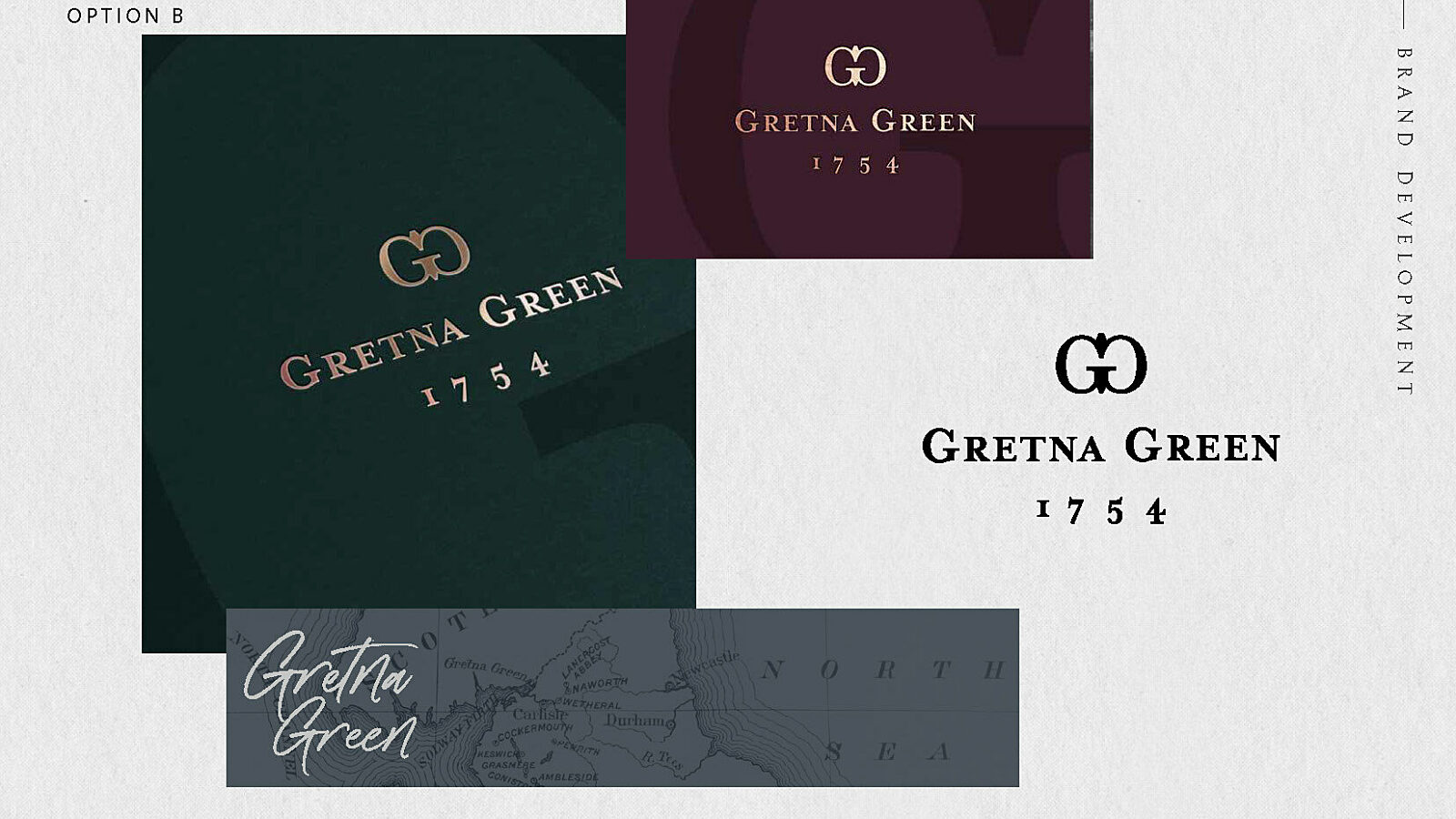 Mather & Co works to make the client's vision a reality
For Lee and his team, understanding the client's needs and vision is also the key starting point:
"Whether we're doing a museum project, a brand experience or a sports experience, there's a rationale for why that project exists. So, we need to understand what that is. Ultimately, the projects are not ours. We work on them, but it is the client's vision. We want to ensure that that, at the end of it, after the whirlwind of refining it and building it, they don't look at what they've got and have no idea how they arrived at that point.
"We also work to understand the stakeholders and funders, and what their objectives are. Then, audiences are absolutely fundamental as well – we need to know who the experience is for.
"Our creative point of view depends on the nature of the project and the milestone stages, and the practicalities as well, like the building and what space is available."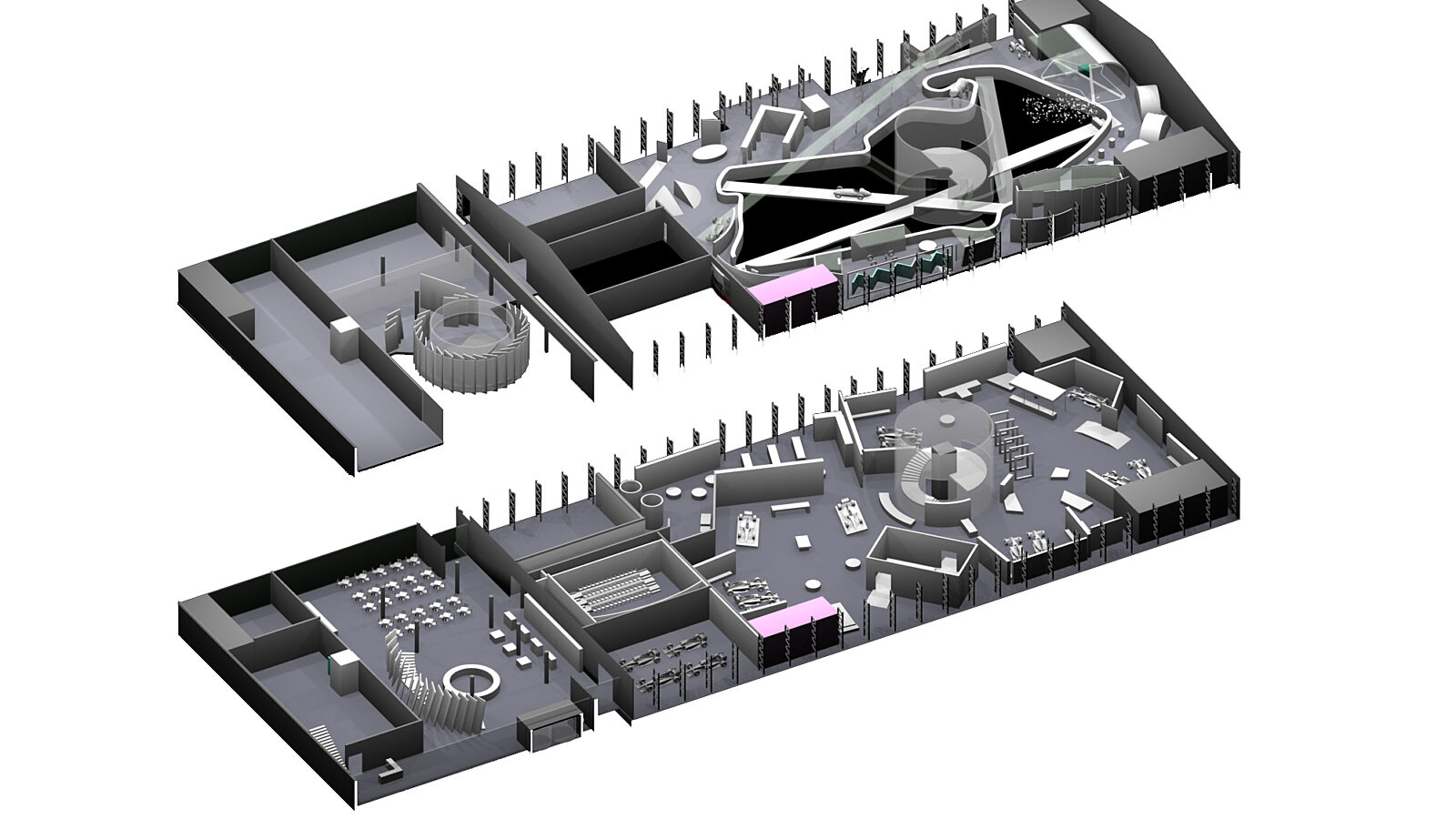 Trends to watch
When it comes to trends that the Mather & Co team is seeing, Clydesdale identifies a shift in the way that museums communicate with their visitors:
"Museums are moving away from what we traditionally would expect them to be. We often think of them as an education space, but museums are inherently a place for questioning and challenging. Now, we're moving into an era where museums can also be community spaces for discussion. We're allowing people to take ownership of their own stories, and challenging the curatorial voice.
"We're noticing that trend with the movement towards decolonisation; things that we have traditionally learned are being challenged and rightly so. That can be nerve wracking, but it's also exciting because we're exploring different perspectives on our history based on once untold lived experiences.
"We've been learning from people about how we represent their stories, not only in how they are told, but in our own designs as well. How we display an object and how we use an image can influence how people feel about the story."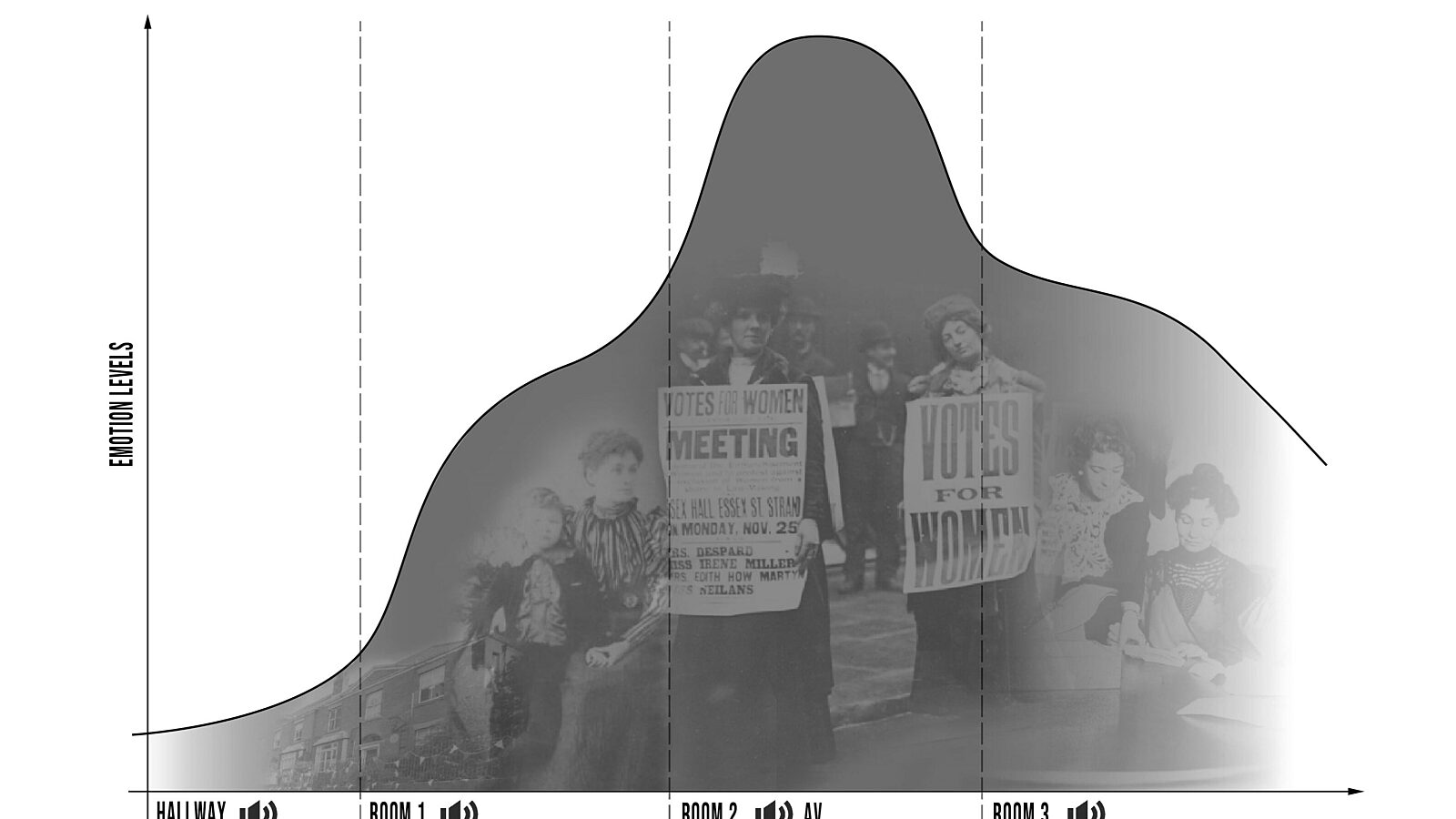 Mather & Co and the move towards co-creation
Experience designers can ensure that they are including more voices by consulting with the intended audience and represented communities from the start, working with them directly when creating new experiences. An example of this co-creation in action is Mather & Co's work with Ipswich Museum
"I love the Ipswich Museum project," says Clydesdale. "It's a local museum, so it's important to represent the local community. Our client has pulled together a group called the Narrative Makers, who are looking to identify what stories they want to tell."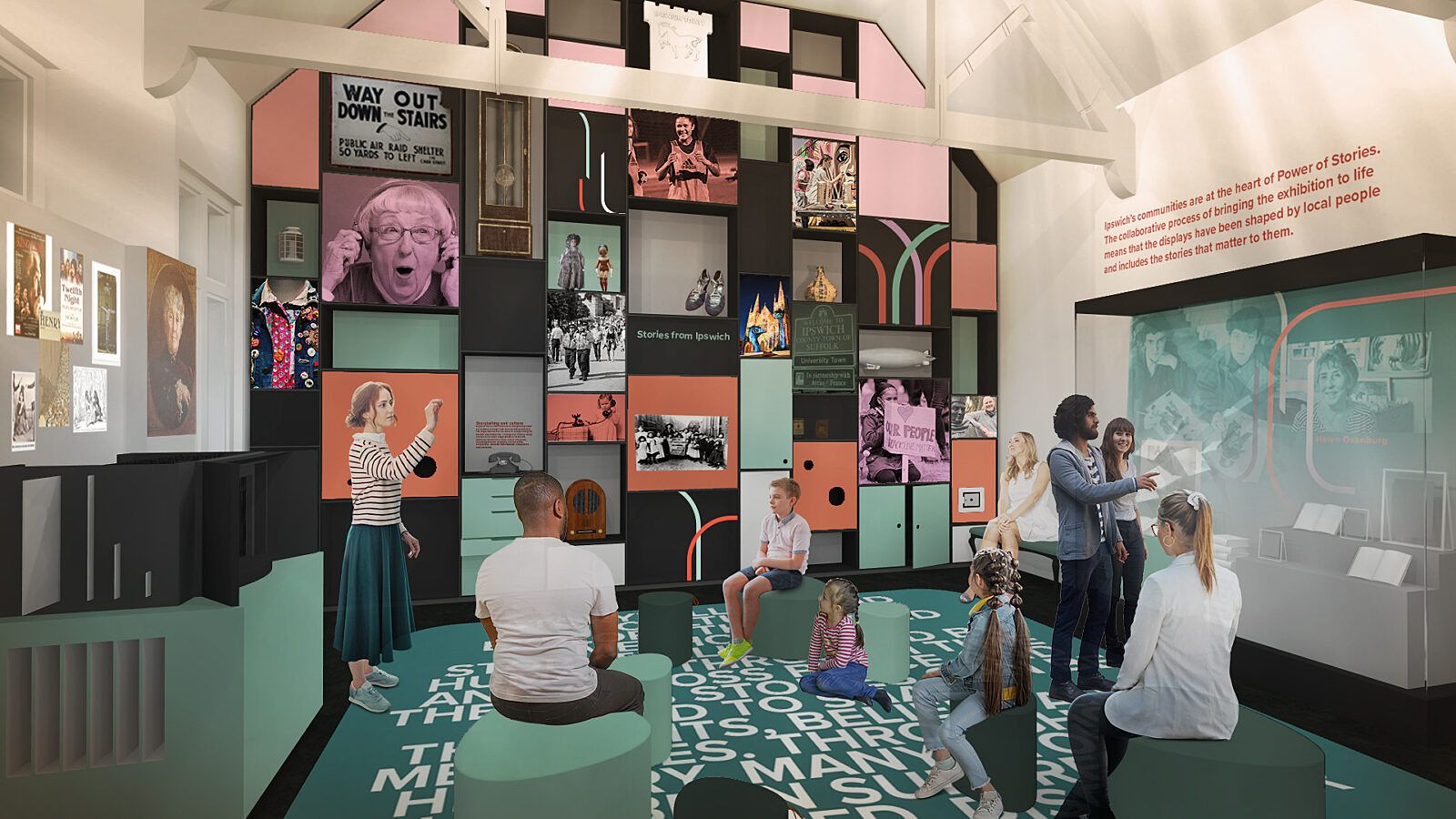 Clydesdale and her team are working with this group to figure out how they want the stories to be told, and to move that into a design that they will enjoy:
"We want to embrace that idea that they're designing with us.
"As we move forward, we want to advocate for co-creation; something we want to put forward to clients is how they can bring in their communities and local people to be a part of these projects, and to enable them to have ownership over these projects. Within this, representation and diversity are key.
"We don't want to be doing this without the people whose stories they are."
New ways of engaging with stories
Another growing trend is in how visitors engage with stories.
"The industry is changing," says Boardman. "We're seeing projects that are doing things differently from the traditional museum approach, making it more of an experience. The pandemic has made people think of exhibitions in a different way, to consider them as an opportunity to come together for a shared experience. We're seeing a move away from the passive experience to something that engages people on different levels.
Clydesdale adds: "We've seen the transition from heavy text to interactivity and hands-on engagement. It's not an approach for everyone, but people learn in different ways, so we're offering more kinetic learning experiences.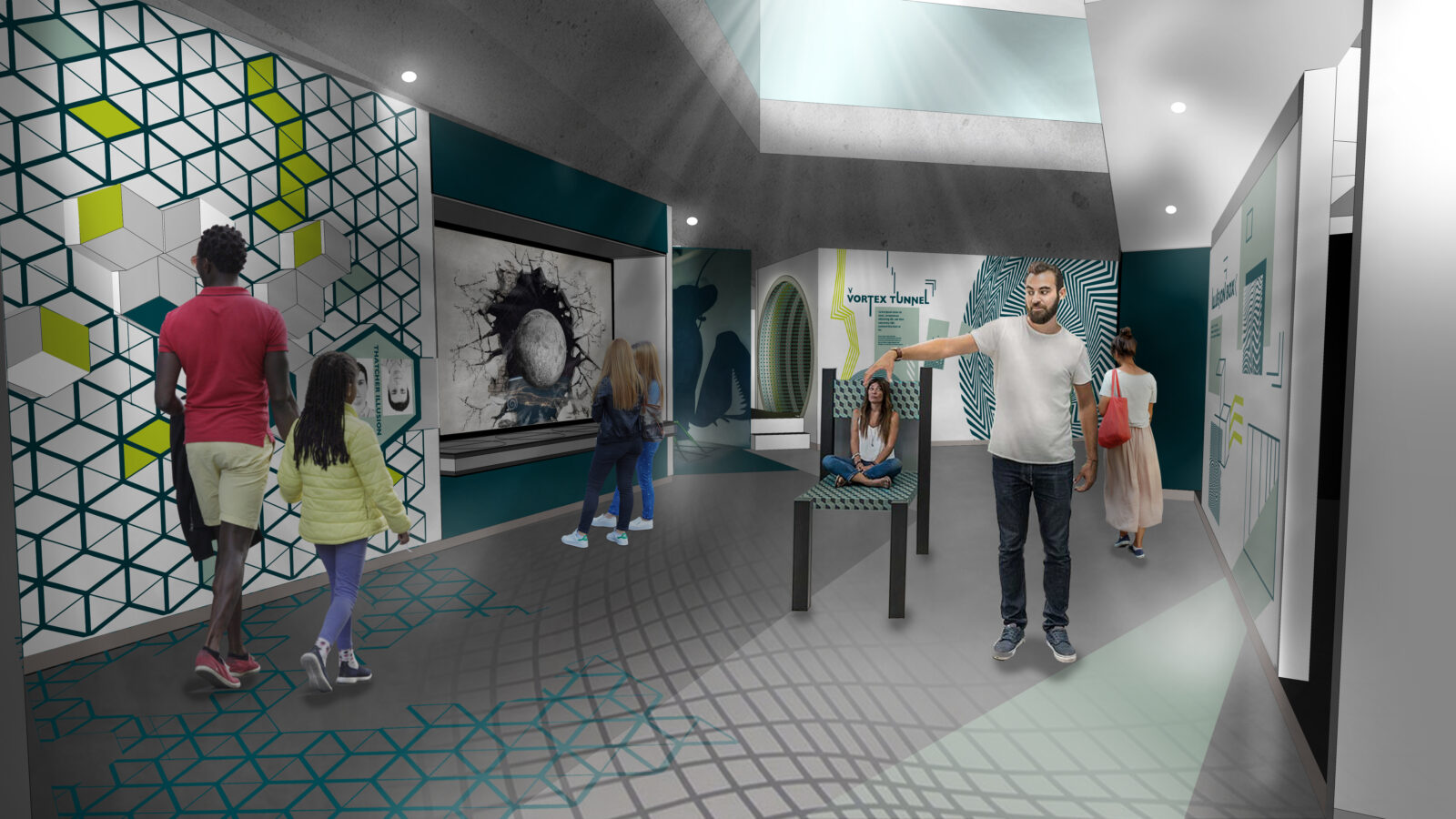 "In terms of branding, companies are creating brand experiences and recognising that their origin story and heritage is something that people are interested in and will buy into. So we're enjoying looking at a brand and creating an experience that represents their values. That is fun because it hasn't been explored as much in the past.
"Sometimes the sector can feel like it's more about entertainment than education, but we don't have to compromise on the educational value. It's more that we are looking at the best way to make learning accessible. Let's make it fun and create an environment that allows you to engage with the topic and enjoy it.
"Our work at W5 in Belfast is a great example. The content explores science, but in a way that is fun and engaging for children."
Sustainability and longevity
Sustainability is another big trend, with a push towards more sustainable materials. Lee adds that this also broadens out into financial and business sustainability:
"We have to ensure that projects have longevity. We need to give assurance that the project is manageable and is within the clients' capacity to maintain it, operate it and pay for it.
"In the past, companies have perhaps tended to create a design and then just deliver it and walk away. But the client still has to run that experience; they don't want to be constantly changing projectors and so forth to keep it going. So, we definitely see that as being a fundamental part of what we deliver."
Diversity, equality, accessibility and inclusion at Mather & Co
Inclusivity, accessibility and diversity policies are also embedded in more organisations now.
"These should be ingrained in everything that everybody does, but some organisations aren't there yet," says Lee. "Mather & Co has a strong equality and diversity policy. That that is reflected in our work and also in our team and the people that we work with. We want everybody that goes into those spaces to be able to see themselves there.
"We recently worked with Shrewsbury Flaxmill Maltings, which was quite a male dominated story in terms of the building and its construction, and the millwork itself. But we wanted to bring in a more balanced representation, so we added some contemporary voices with female structural engineers and mechanical engineers talking about the building's restoration project.
"That representation and inclusivity is a massive part of what we do."
A hole in one at the R&A World Golf Museum
With such a varied portfolio, the team has a lot to draw on when talking about some of their favourite work. For Clydesdale, a standout project was the R&A World Golf Museum:
"With every project, there is a story that I can latch onto. For the R&A World Golf Museum, I learned about the founders of the Open Championship, and about the different clubs and the different ways that they make the ball move, but what really drew me in was the female relationship with the sport, women's involvement in golf and how that evolved over time.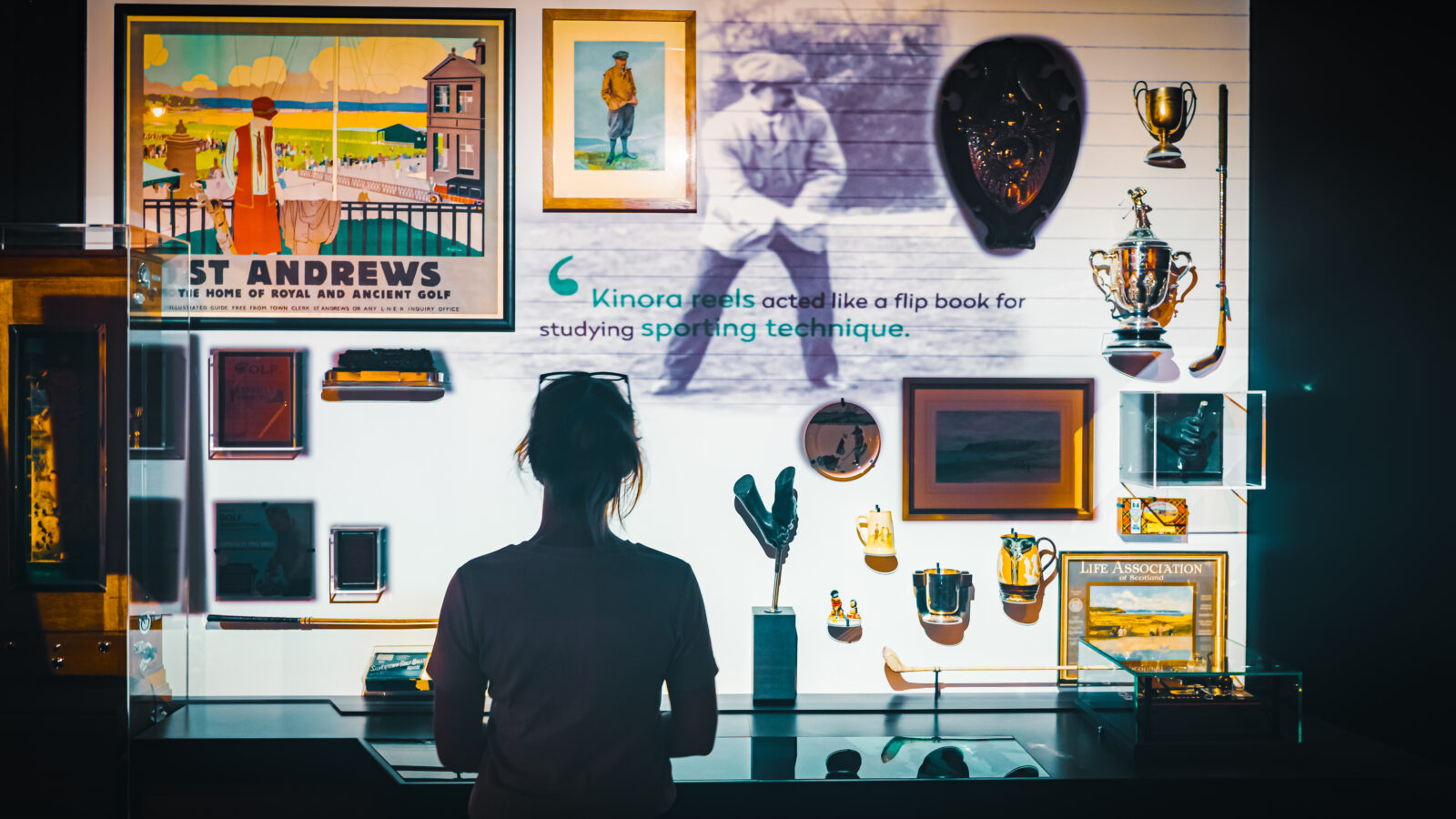 "I love our projection mapping show for the R&A's 150th anniversary as well, featuring a timeline of key facts and moments in their history, narrated by Gerard Butler."
Another favourite project was the National Paralympic Heritage Centre:
"Here, we were able to explore how to create an exhibition that was as accessible as possible. 90% of people said it was the most accessible exhibition they had ever been to."
Celebrating Downton Abbey
Boardman reflects on Downton Abbey: The Exhibition:
"I'm into the sports projects usually. However, we get such a broad range of projects and actually one of my favourite projects was Downton Abbey: The Exhibition. It was a prestigious project for us at the time, working with NBCUniversal. It was out of my comfort zone, as it wasn't a topic that I'm particularly interested in, but I really immersed myself into that world.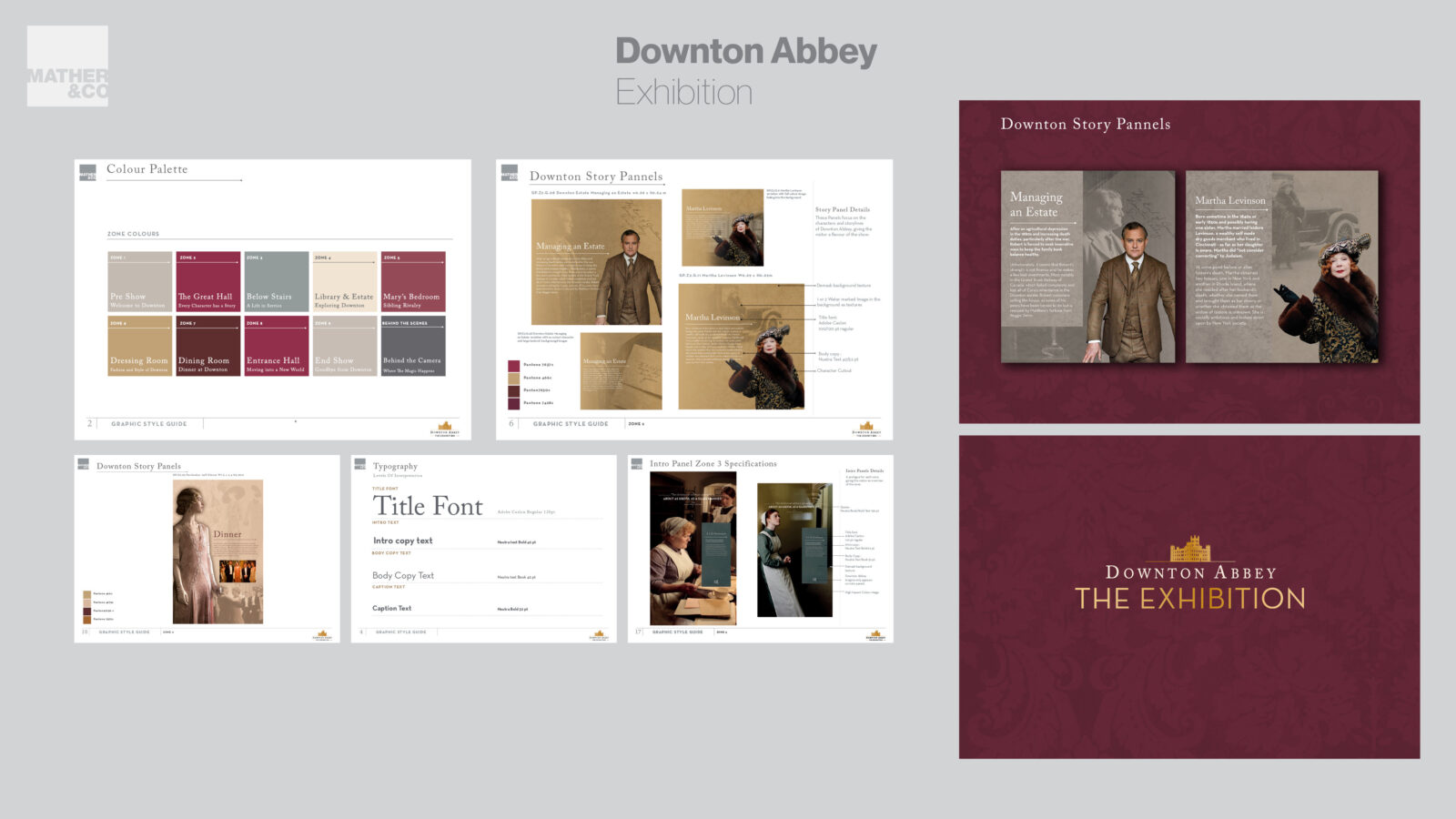 "That touring exhibition went around America, and we had the opportunity to do a deep dive into the topic. The graphics were quite demanding, but we were able to ultimately deliver a very successful project that the client was happy with.
Creating the Silverstone Experience
Finally, Lee talks about one particular project that has stayed with him:
"One of my favourite projects was the Silverstone Museum. I'm a big fan of motorsports, so to connect with that heritage was amazing, but there were many hurdles.
"For instance, when we started, the organisation was relatively new. It didn't have a collection. So, it was kind of a build it and the collection will come approach! Three years later, they're turning around two or three cars every six months. The feedback they get from the people who've been to see the collections is great.
"Sometimes you have projects that look exactly like they did when you left them and there's no investment - there's not always a need for it - but with Silverstone, I've been there five times since and never seen the same thing. It's one of my favourites because they've taken that mantle and they've continued to run with it. That's what they started out wanting to do and that's what they continue to do - they change it and people come every year and there's different stuff to look at each time."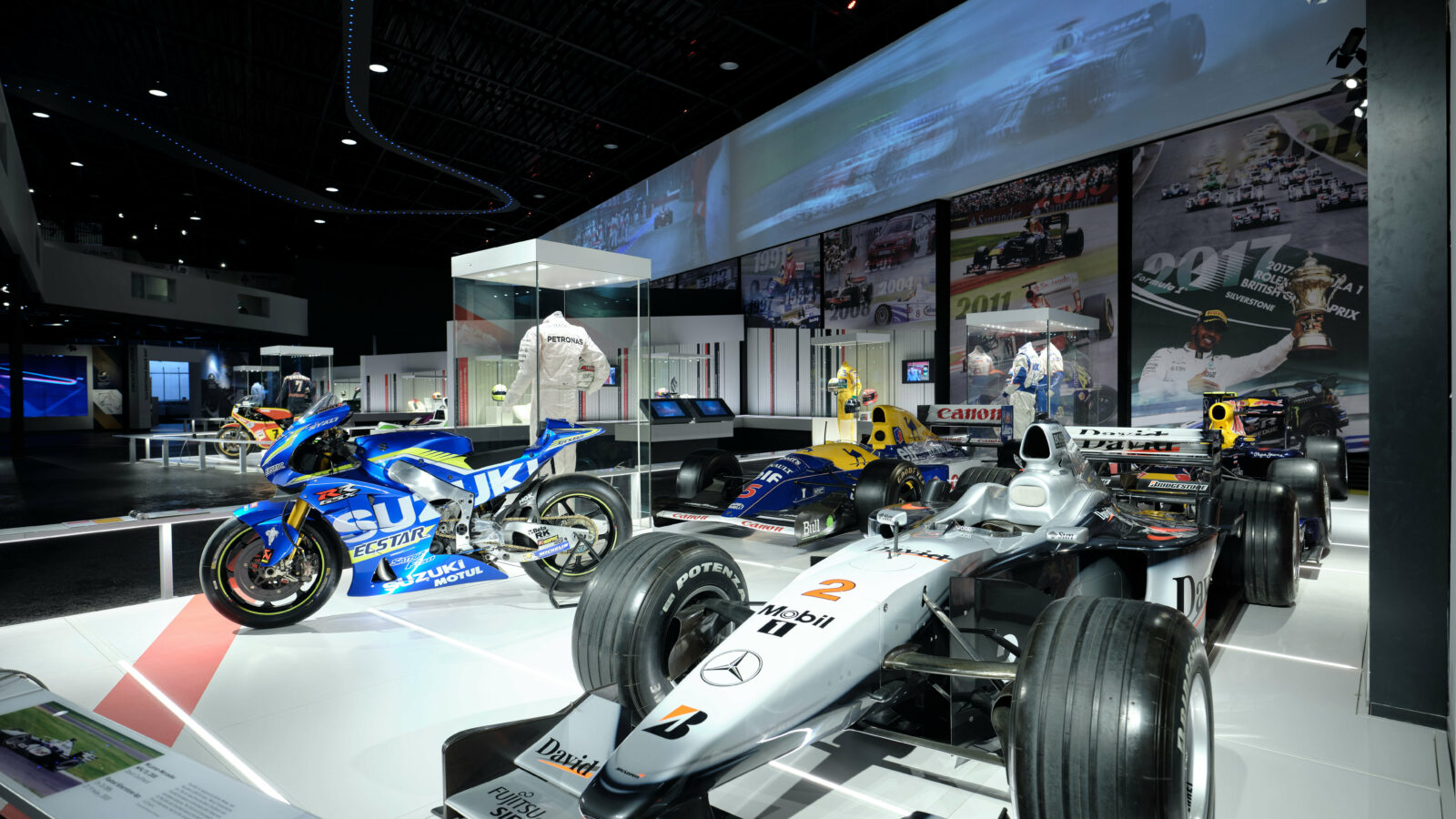 What's next for Mather & Co?
Looking ahead at projects in the pipeline for Mather & Co, Clydesdale says:
"We're really busy! There are several castles that we're working on, such as Inverness Castle. Working with High Life Highland, we're creating a visitor experience that gives people a snapshot of the Spirit of the Highlands, and also encourages people to explore the Highlands and Islands further. It's going to be an immersive and theatrical experience, which we're excited about. Also, it's directly using community stories.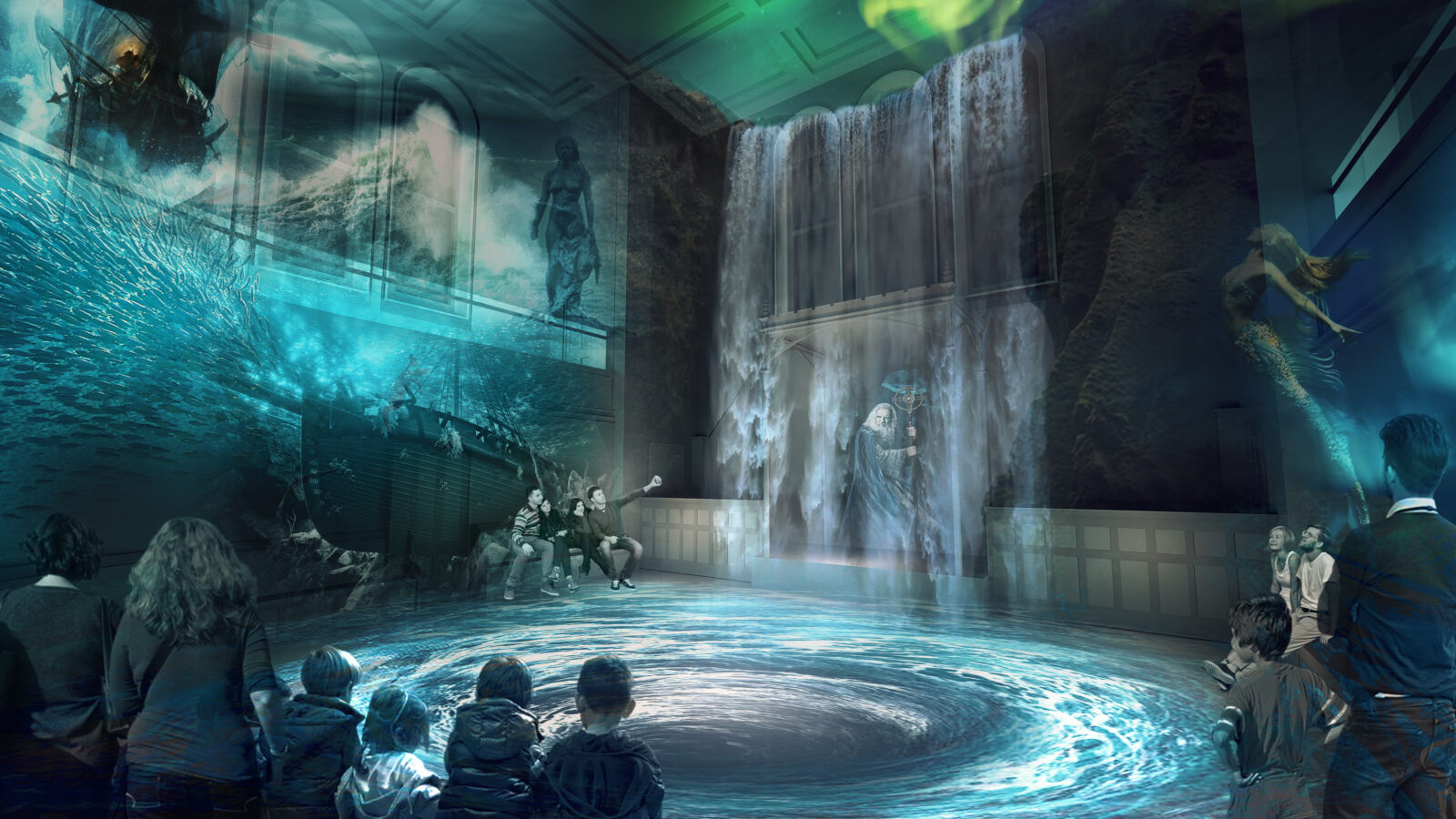 "It's exciting that we are using Highlanders' stories to express what the Highlands is all about."
For a final thought on what makes Mather & Co unique, Boardman concludes:
"We're a friendly team and we offer services for everything from traditional museums to attractions to brand experiences. We are versatile and because we dip into so many different sectors, we can pull things from different areas which people might not have thought about doing for that specific experience.
"We offer something different from the traditional architectural practice or exhibit designers because we cater for so many different industries".
You can also find this feature on Blooloop.